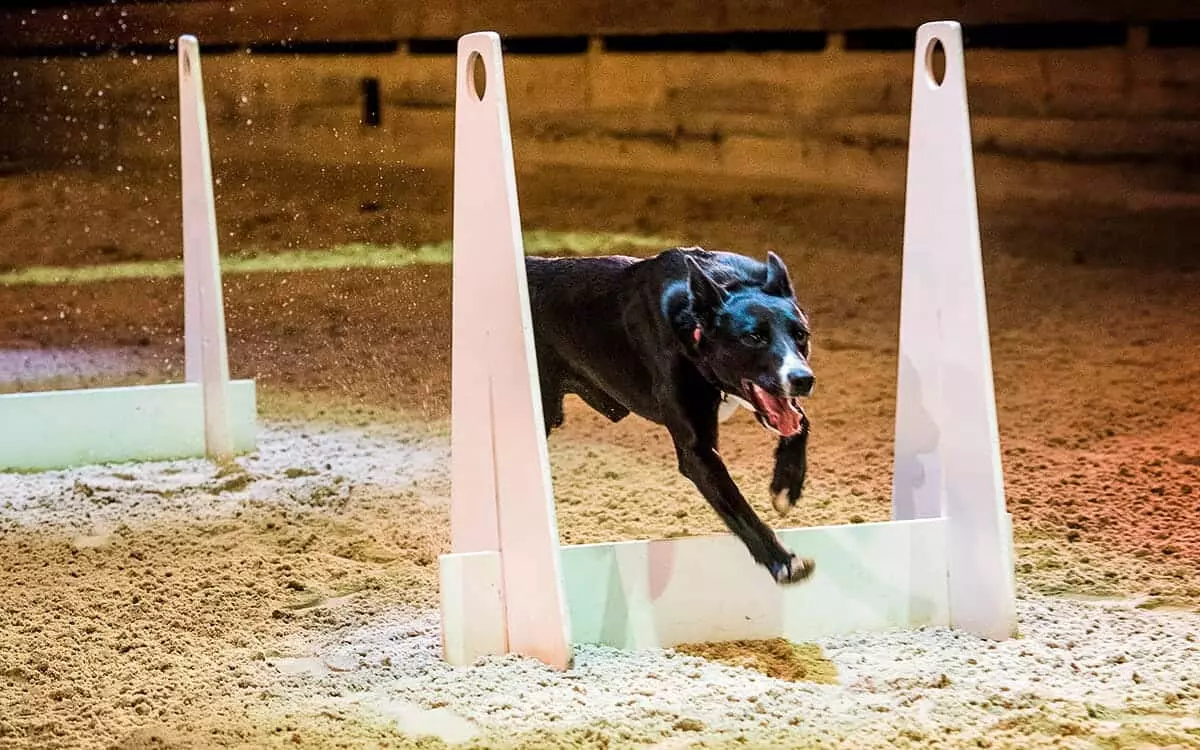 4 Reasons We Have the Best Branson Show
Branson, Missouri is one of the top vacation destinations! From outdoor adventures to delicious restaurants, the opportunities for fun are endless. It's also home to more than 100 live shows and known as the "Live Entertainment Capital of the World." Dolly Parton's Stampede is proud to be a part of the world-famous live entertainment in the city. Our dinner show is a must-visit attraction in Branson. Here are 4 reasons we have the best Branson show:
1. World-Class Performances
Dolly Parton's Stampede is home to incredible world-class performances! Our show features 32 magnificent horses and a cast of top-notch trick riders who perform trick riding stunts at top speed. Experience some friendly competition, spectacular special effects, and phenomenal musical productions during a celebration of family tradition! We know you'll fall in love with our grand finale too, which features a celebration of American patriotism, beautiful costumes, American flags, and more.
2. Home-Cooking
We also have something no other show in town has to offer: delicious home-cooking! While you watch our show, you'll feast on a four-course meal. The meal includes The Stampede's Original Creamy Vegetable Soup, a Scrumptious Homemade Biscuit, a Mouth-Watering Tender Whole Rotisserie Chicken, Delicious Hickory Smoked Barbecued Pork Loin, Buttery Corn on the Cob, Tasty Herb-Basted Potato, The Stampede's Very Own Specialty Dessert, and unlimited Coca-Cola, tea or coffee. We also have vegetarian and gluten-free dinners complete with all the trimmings! One of the parts that guests love most is that they're encouraged to eat with their hands! Who needs silverware at The Stampede?
3. Meet & Greet
Another reason we're the best Branson show is that we offer a meet and greet with some of your favorite stars of the show. Arrive early for the Horse Walk, which allows visitors to meet our beautiful horses in their stalls before they head into the arena. You'll love seeing them and snapping a picture with them right before their big performance! Our Horse Walk is great for all ages and is the perfect way to kick off a fun-filled evening at Dolly Parton's Stampede.
4. Family-Friendly Atmosphere
Our Branson show brings guests a diverse mix of talent in a family-friendly atmosphere. We have something for all members of the family to enjoy, from kids, to teens, to parents, to grandparents! Everyone will be captivated by our talented cast. Not only do we have our magnificent horses and trick riders, but we also have chickens, pigs, and our Canine Capers! Canine Capers is an action-packed stunt dog relay event that includes Fly-Ball racing, an agility course, and high jump. It features all rescue dogs who are specially trained to please dog lovers everywhere. We even have our comedian, Skeeter, who adds a whole other level of fun to the show and will keep you laughing! From non-stop excitement to laughter, you'll get to experience it all with your family at Dolly Parton's Stampede in Branson.
Get Tickets to Our Branson Show
Are you ready to come see the best Branson show? We bet you are! Take a look at our show schedule and plan your visit to Dolly Parton's Stampede.