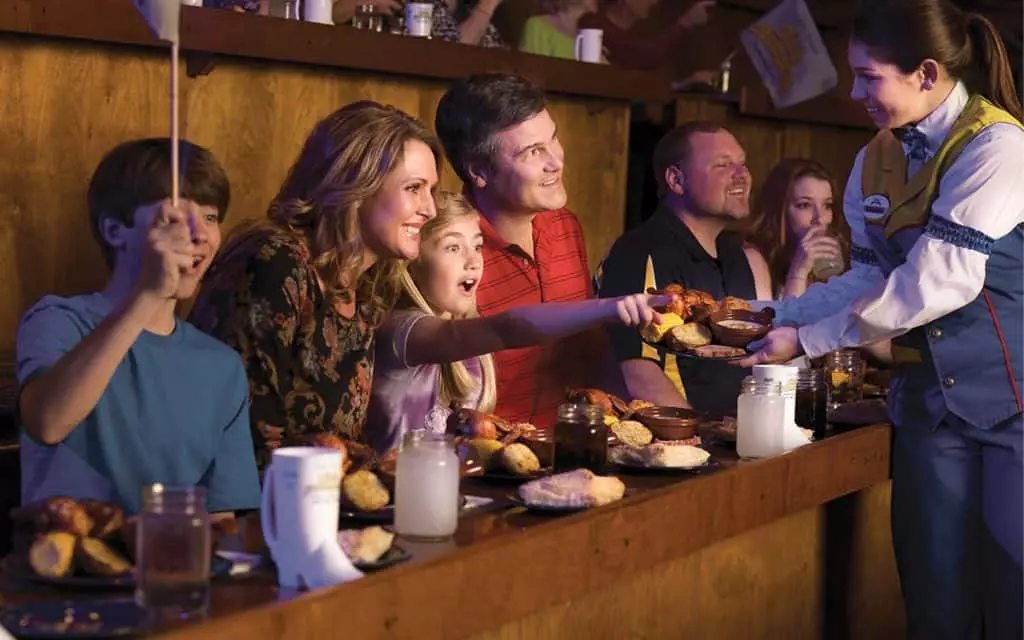 Why Dolly Parton's Stampede in Pigeon Forge Provides the Ultimate Dinner Show Experience
When you want to enjoy the ultimate dinner show experience, there's no better place to visit than Dolly Parton's Stampede in Pigeon Forge! Our world-class dinner attraction is the most fun place to eat in the Smokies. We combine a high-spirited adventure with a delicious four-course feast and have something to offer everyone who visits. Keep reading to learn more about why Dolly Parton's Stampede in Pigeon Forge provides the ultimate dinner show experience.
Fun Before the Show
Your dinner show experience begins long before the performance does! Be sure to arrive early to enjoy the Horse Walk. Take a stroll down the Horse Walk and get an up-close look at our four-legged stars of the show. You'll even have the chance to get a souvenir photo with them! Then, head to the Saloon and get a cold drink, play some games, and say hello to our resident chicken, Nugget!
A Meal Everyone Will Love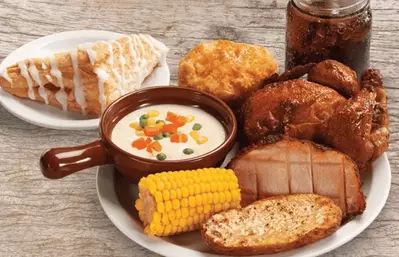 We wouldn't have the ultimate dinner show experience without a delicious dinner! Our four-course feast won't disappoint. The meal will satisfy all your country cravings and remind you of the meals you share with your families on special occasions back home. It starts off with our signature creamy vegetable soup and a hot homemade biscuit, then is followed by a tender whole rotisserie chicken, hickory smoked barbecued pork loin, buttery corn on the cob, an herb-basted potato, a hot flaky apple turnover, and unlimited Coca-Cola®, tea, or coffee. The best part is that silverware isn't required — in fact, we encourage you to dig right in with your hands! We also have vegetarian and gluten-free meals available upon request.
A High-Spirited Adventure
You won't be bored while you dine, just feast your eyes on the center of our 35,000 sq. ft. arena, where our high-spirited adventure takes place. Watch as 32 magnificent horses and a cast of talented trick riders show off their skills! In addition to thrilling horse riding stunts, you'll witness aerial performances, musical productions, and spectacular special effects. Horses aren't the only four-legged animals who take part in our show, though! This is the closest most will get to a stampede of buffalo, and you'll also get to see our famous longhorns. The show closes with a celebration of American patriotism in our grand finale!
Souvenir Options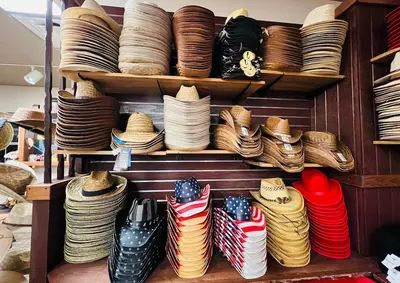 The fun doesn't have to end when the show does — be sure to make a stop at our gift shop before you leave to get the perfect souvenir to take back home. There is something for everyone in our gift shop. Find plush animals, western wear, Dolly Parton's Stampede t-shirts, toys, home decor, and so much more. If you loved our soup, don't miss out on purchasing a bag of our soup mix so you can make it at home!
Are you ready to enjoy the ultimate dinner show experience? It's time to start planning your visit to Dolly Parton's Stampede in Pigeon Forge! Take a look at our show schedule to find a date and time that works best for you, then get your tickets! We can't wait to welcome you to Dolly Parton's Stampede.