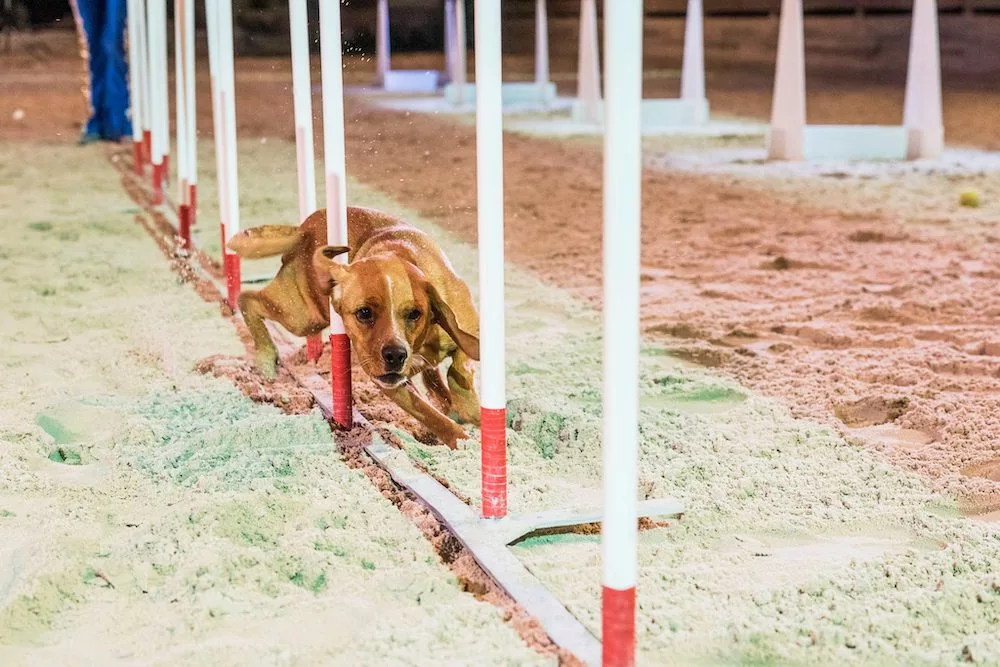 Everything You Need to Know About the Canine Capers at Dolly Parton's Stampede in Branson, Missouri
Have you ever been to visit us at Dolly Parton's Stampede? If not, you may have heard about our 32 magnificent horses, but have you heard about one of our other exciting animal acts — Canine Capers? Our Canine Capers event is a fun-filled part of our show featuring dogs that will keep a smile on your faces the entire time! To help you learn more, we've put together a guide to everything you need to know about the Canine Capers at Dolly Parton's Stampede!
1. Relay Event
Canine Capers is a stunt dog relay event! It features Fly-Ball racing, an agility course, and a high jump in an exciting, head-to-head competition. This special animal experience will entertain audience members of all ages. You'll love cheering on the talented pups as they race around the arena and show off their skills!
2. Rescue Animals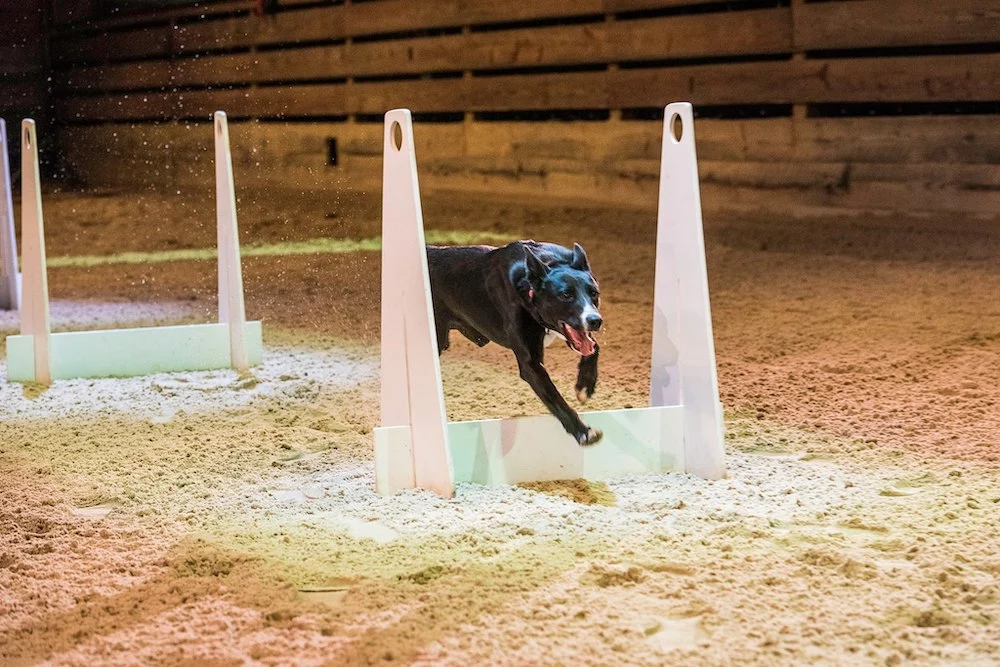 One special fact not everyone knows about our Canine Capers is that all of the dogs are rescue animals! We've rescued these four-legged friends and specially trained them to please dog lovers everywhere. Don't miss your chance to visit us and see how happy these dogs are to show off their skills!
3. Not the Only Animals at Our Show
Our exciting Canine Capers event is sure to leave every animal lover's heart happy. Our rescue dogs aren't the only four-legged performers you can enjoy when you visit Dolly Parton's Stampede, however! As we mentioned before, we have a cast of 32 beautiful horses that show off their skills through various tricks and stunts. We also have longhorns that wow the audience when they powerfully stampede into the arena, and hilarious pigs that race to earn a win for their side. You can even expect to see a thundering herd of buffalo!
About Dolly Parton's Stampede
Along with our cast of talented animals, we have amazing trick riders and other performers who put on an unforgettable show. When you join us at Dolly Parton's Stampede in Branson, you can expect to see inspiring, world-class performances with stunning special effects and spectacular musical productions. We don't just put on a show, though — we also serve up a delicious, four-course feast that is sure to satisfy all your country cravings. Start the meal off with a homemade biscuit and our signature creamy vegetable soup before digging into a mouth-watering tender whole rotisserie chicken, delicious hickory smoked barbecued pork loin, buttery corn on the cob, a tasty herb-basted potato, and our very own specialty dessert! You don't even need silverware to enjoy this meal — we encourage all our guests to eat with their hands!
Visit Dolly Parton's Stampede in Branson
Now that you know all about our Canine Capers at Dolly Parton's Stampede in Branson, we bet you can't wait to come and see the act with your own eyes! Take a look at our Branson show schedule to find a performance time that works best for you, then come watch our rescue dogs and all our other talented performers put on a show you'll never forget.