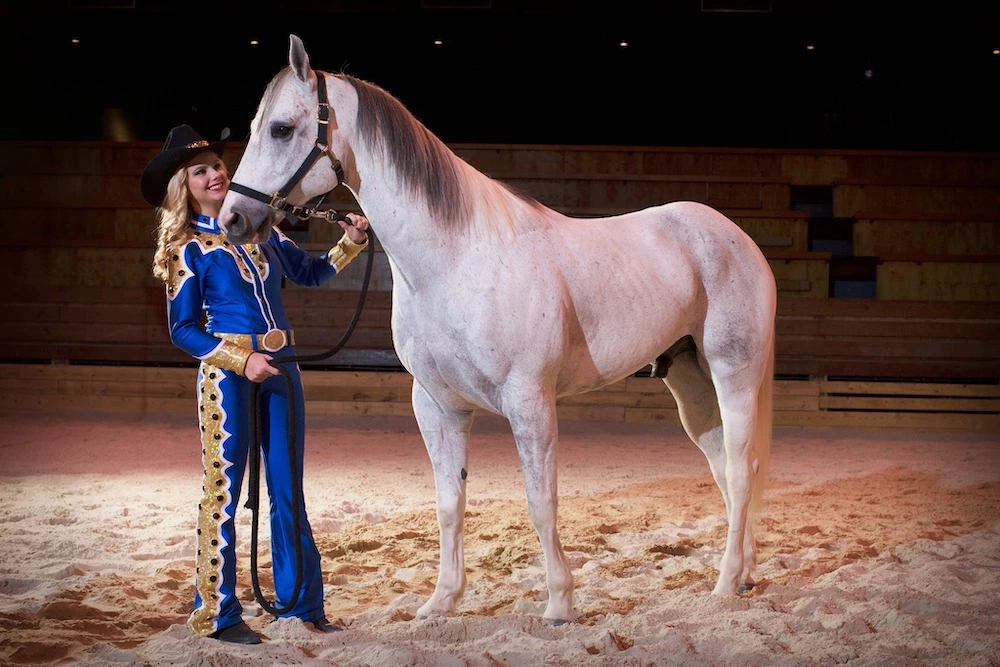 How We Care for Our Animals at Dolly Parton's Stampede in Pigeon Forge
At Dolly Parton's Stampede, we have a talented cast of 32 beautiful horses and other animal performers. If you've been to see our show, you've seen the magic that these animals bring to our arena. Our animals are a big part of our success as a dinner show, and we are committed to their safety and well-being. Take a look at just some of the many ways we care for our animals at Dolly Parton's Stampede in Pigeon Forge:
1. Grooming
We make sure the horses at Dolly Parton's Stampede are groomed before and after each show. At the end of the day, all the horses are bathed and brushed before bedding down for the night. The horses' rider companions play an important role in their care and perform the grooming duties each day! In addition to grooming, the riders help with the horses' daily exercise. This helps the riders form a special bond with the horses and develop the needed trust and understanding for a successful show performance!
2. Safe and Caring Environment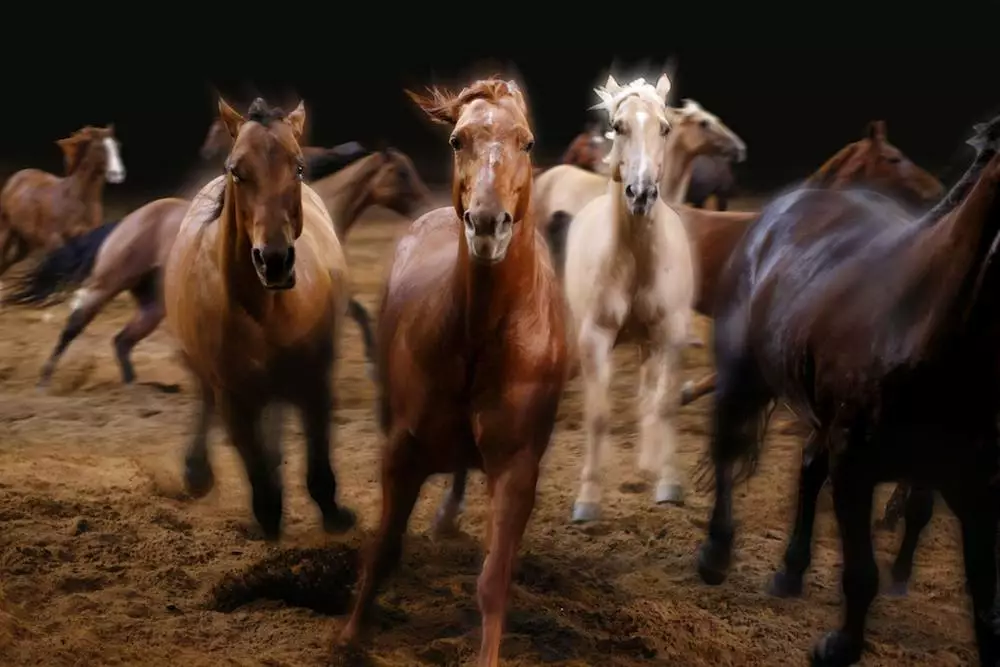 At Dolly Parton's Stampede in Pigeon Forge, it's important that our horses have a safe and caring environment. We want to make sure they're comfortable, which is why our team of on-staff experts provide daily loving care to our animals. Our equestrian performers are rotated to off-site facilities throughout the year, where they are turned out to pasture. Our goal is to make sure all horses have the space they need to roam, reset, and relax. This all contributes to their healthy lives!
3. 24/7 Veterinarian Access
To ensure the health and safety of all our animal performers, we have 24/7 veterinarian access. We've partnered with the University of Tennessee's College of Veterinary Medicine to provide all of our veterinarian services and guarantee our animals have access to the highest level of care. In addition to our veterinarian access, we also provide regular health screenings and preventative care. We make it our top priority to provide a healthy and enriching environment for all of our animal stars!
About the Animal Performers at Dolly Parton's Stampede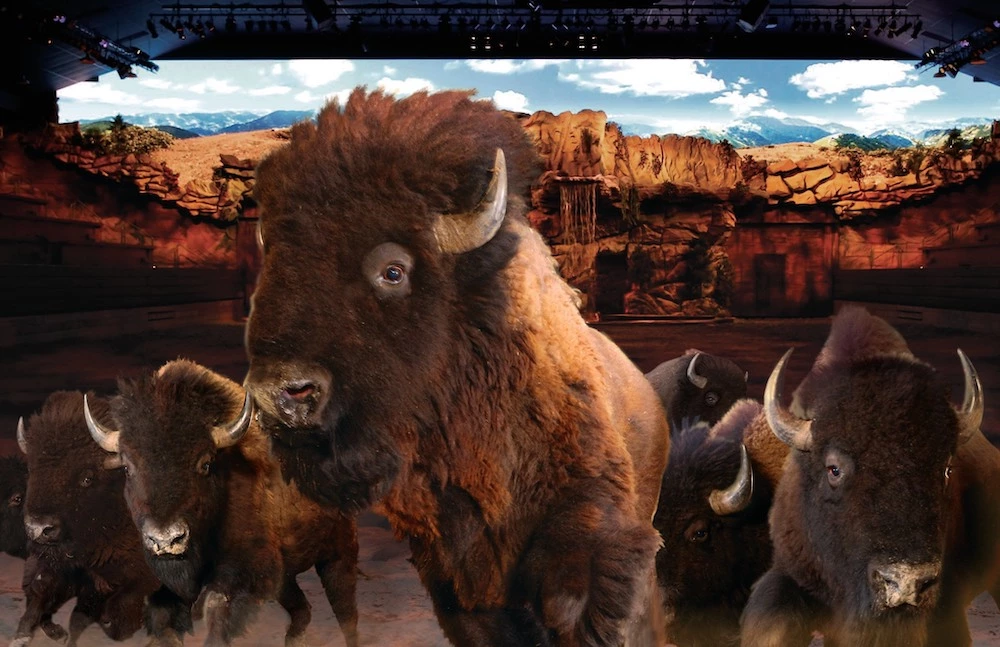 We've mentioned our beautiful horses at Dolly Parton's Stampede in Pigeon Forge, but did you know we have other animal performers at our show as well? You'll witness a stampede of buffalo enter the arena. It's not every day you get to see a herd of buffalo with your own eyes, making this a memorable part of our show! We also have a hilarious pig race that adds some fun and excitement to the show, and our famous longhorns that are a crowd favorite. For most of our guests, this is the closest they'll get to these incredible creatures!
Meet Our Horses at Dolly Parton's Stampede
Would you love the opportunity to meet some of our animals at Dolly Parton's Stampede in Pigeon Forge? You can by visiting the Horse Walk! Arrive early before the show to meet our talented horses in their stalls. You can even snap a souvenir photo with them!
Learn more about our Horse Walk, then start planning a visit to our dinner attraction to see all our animal performers show off their talents.