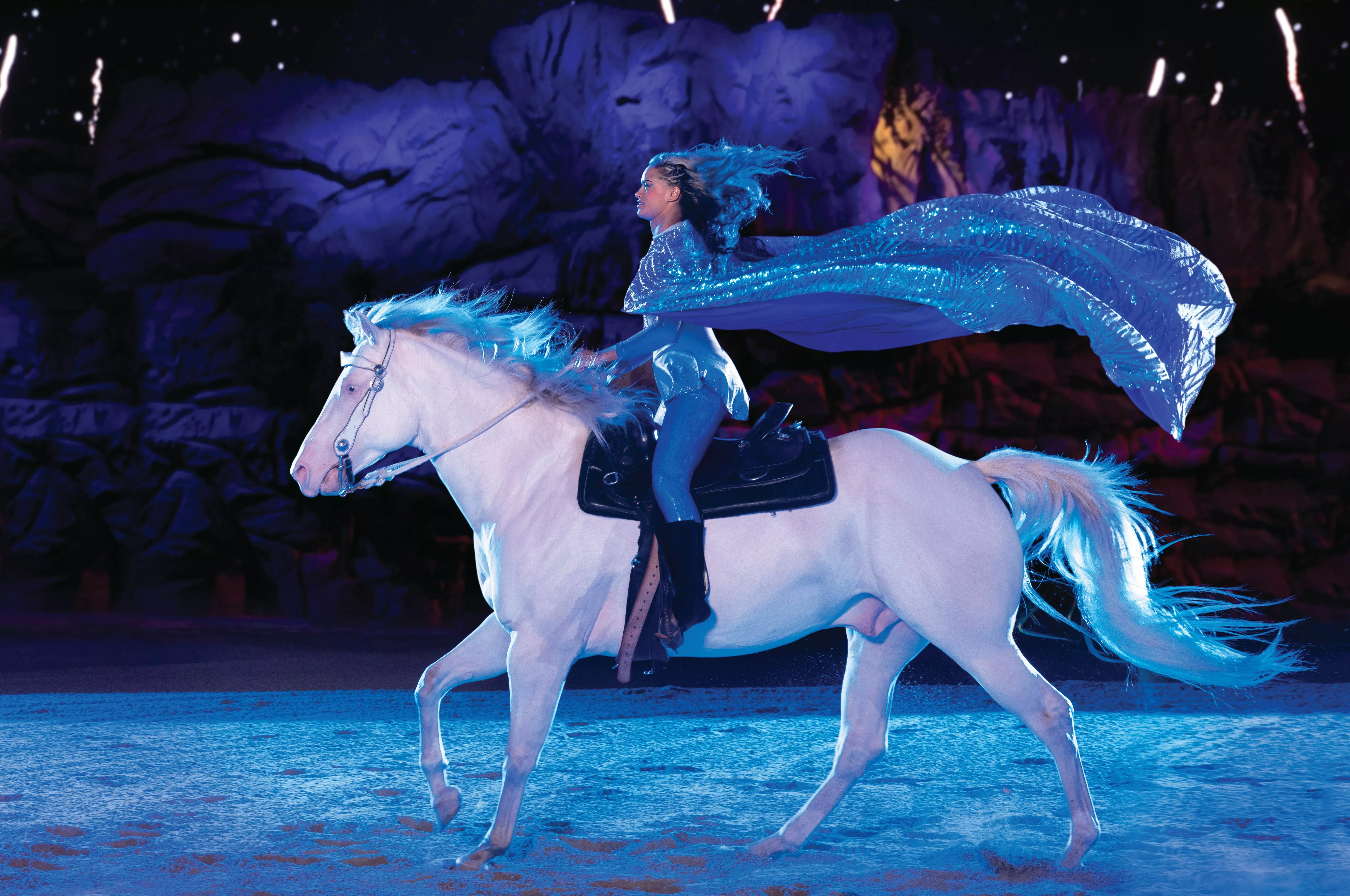 3 Reasons You'll Love Our New Aerial Act at Dolly Parton's Stampede in Pigeon Forge, TN
In celebration of our 35th season at Dolly Parton's Stampede in Pigeon Forge, we've introduced a brand new addition to our show! When you visit, you'll be able to enjoy the show you know and love, plus some added excitement. Want to learn more about what to expect when you visit us? Here are 3 reasons you'll love our new aerial act at Dolly Parton's Stampede:
1. Multiplies the Excitement
Our show was exciting before, but it's even more thrilling now! Our new aerial act just multiplied the excitement. It combines our equestrian stars of the show with breathtaking aerial acrobatics. It kicks off with performers riding horseback into the arena. After taking a lap around the Stampede, the performers' aerial talents take them to new heights high above the arena floor! You haven't seen anything like this moment anywhere else around.
2. Original Dolly Parton Song
We haven't even told you about the best part, yet! As the performers ride the "wild horses" throughout the arena, a new original Dolly Parton song can be heard! The song, aptly titled "Wild Horses," truly sets the scene for this magical addition to the show. You'll love watching the stunning aerial performance while listening to our favorite Smoky Mountain hometown hero's voice echo throughout the arena.
3. Enjoy Our Feast While You Watch
Nothing makes a thrilling performance better than a delicious meal! You can enjoy our mouthwatering family feast while you watch the show. This feast is prepared to satisfy all your country cravings. Our dinner includes our own original creamy vegetable soup, a hot homemade biscuit, a tender whole rotisserie chicken, a hickory smoked barbeque pork loin, buttery corn on the cob, an herb-basted potato, hot flaky apple turnover, and unlimited Coca-Cola, tea, or coffee. We also have vegetarian feast and gluten-free feast options so no one has to miss out on eating a home-cooked meal while they watch our show.
About Dolly Parton's Stampede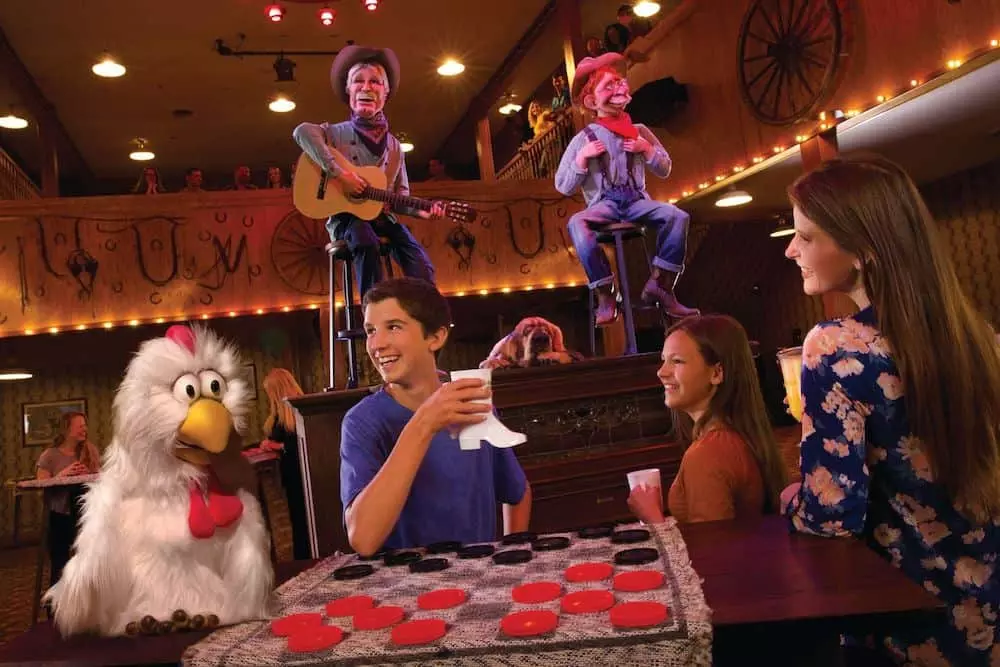 Dolly Parton's Stampede in Pigeon Forge is a can't-miss dinner attraction. People of all ages love gathering in the Stampede for a high-spirited adventure unlike any other. The adventure begins before the show with our Horse Walk! Visitors will have the opportunity to meet the four-legged stars of the show before they show off their skills in the arena. You can also head inside the saloon to grab a cold drink and listen to a song or two, play some checkers, or say hello to our resident chicken, Nugget! When the food is served and the show begins, you'll never want to take your eyes off the performance. Our show features thrilling horse riding stunts, spectacular special effects, and phenomenal musical performances. You'll also get to see the return of the longhorns — some of our other stars of the show!
What are you waiting for? There's no better time than now to come experience our new aerial act at Dolly Parton's Stampede! View our Pigeon Forge show schedule, and then get your tickets to see our show.