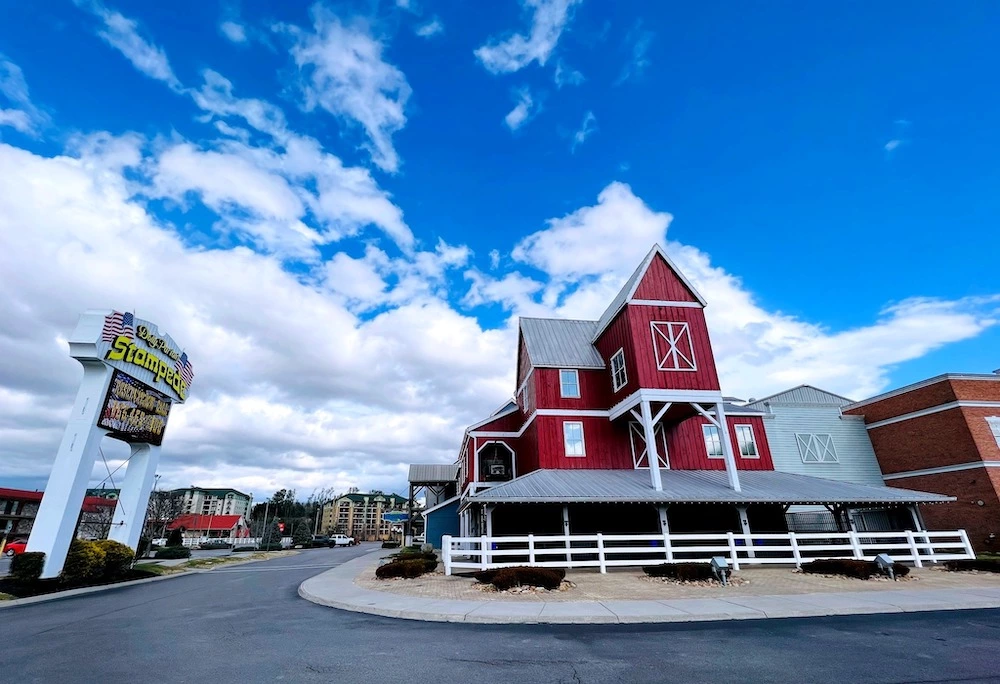 4 Things You Didn't Know About Dolly Parton's Stampede in Pigeon Forge
Dolly Parton's Stampede is the world's most visited dinner attraction, and for good reasons! We're sure you've heard all about our talented horses and trick riders and our delicious four-course country feast, but there's plenty more to learn and love about our Pigeon Forge dinner show! To help you learn more, we've made a list of the top 4 things you didn't know about Dolly Parton's Stampede in Pigeon Forge:
1. Entertaining Guests Since 1987
We're no stranger to the entertainment scene in the Smokies. Our dinner show in Pigeon Forge opened its doors in 1987 and has been a top visited attraction ever since! When we first opened, there was nothing else like us in town, and our incredible show still stands out today. We have guests who join our audience year after year to experience the magic at Dolly Parton's Stampede in Pigeon Forge. It's become a family tradition like no other!
2. Always Growing & Adding More Fun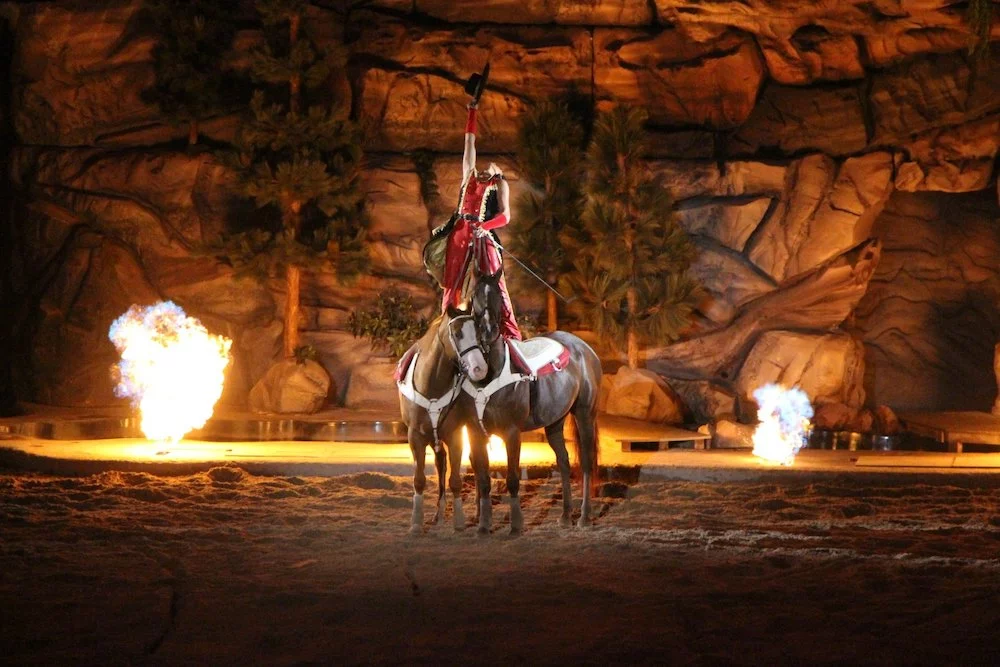 Although we've been open since 1987, our show has done a lot of growing over the years. While we've always included beautiful horses and a cast of top-notch trick riders, we've added new performances and stunts throughout the years to provide both new and returning guests with the ultimate evening of entertainment. We're always looking for more ways to bring fun and excitement to our arena.
3. We Have Special Pricing for Groups
Dolly Parton's Stampede in Pigeon Forge is perfect for families — and we don't just mean small families! We love welcoming large groups to our dinner show. Whether you're in town with a group of friends or with your extended family, no one has to get left behind at our show. Plus, we know the cost of attraction tickets can quickly add up during a group vacation, which is why we offer special group pricing! Groups of 20 people or more will get a discount on tickets to Dolly Parton's Stampede. We also have various other perks for groups, including the opportunity for dedicated shows!
4. We Feature Special Aerial Performances
We love incorporating new ways to wow our guests throughout our show, and one way we've done that is by adding special aerial performances! We have not one but two aerial performances for guests to enjoy at Dolly Parton's Stampede. Our most recent addition combines our equestrian stars with breathtaking aerial acrobatics. After taking a lap around the Stampede arena, the performers' aerial talents take them to new heights above the arena floor. While they show off their skills, you'll get to hear an original Dolly Parton song she wrote just for the show! Our aerial performances, combined with the rest of our exciting show, make for an unforgettable evening.
Visit Dolly Parton's Stampede in Pigeon Forge
Now that you know everything there is to know about Dolly Parton's Stampede in Pigeon Forge, we bet you can't wait to visit our show to experience the magic in person. Be sure to take a look at our show schedule to find a date and time that works best for you, then get your tickets!