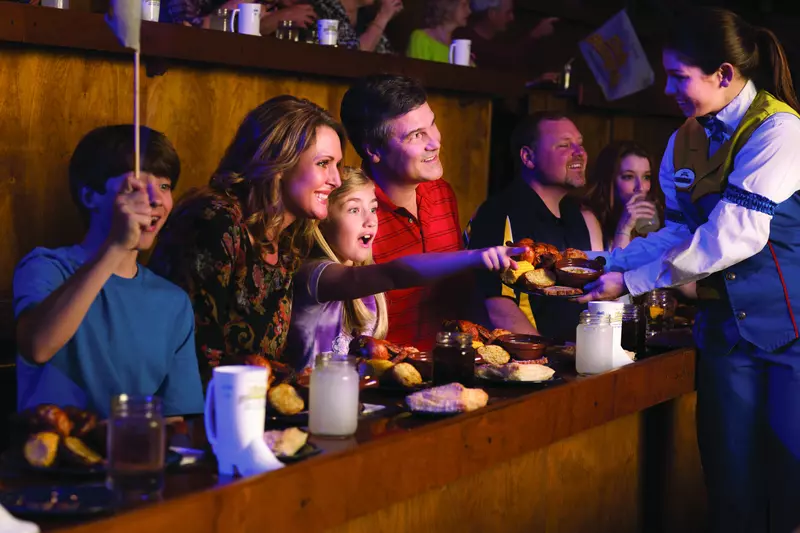 Why We Have the One of the Best Dinner Shows in Pigeon Forge
Are you ready for fun in Pigeon Forge? Dolly Parton's Stampede is ready to put on a show for you! With a delicious dinner and plenty of entertainment, you're in for a treat when you come to our theater. With so many great attractions in the area, we're proud to be able to say we have one of the best dinner shows in Pigeon Forge! Keep reading to find out why.
1. High-Spirited Adventure
You can expect a high-spirited adventure when you come to Dolly Parton's Stampede. Friendly competition, horse-riding stunts, musical productions, and more take place during our show. The excitement begins as soon as you arrive! Meet our horses along the Horse Walk, then get settled in your seats and enjoy the meal and show. You can expect a powerful performance of trick riders, singing and dancing, incredible special effects, and more. Plus, there's a patriotic grand finale at the end, during which our cast comes together for an inspiring performance.
2. Mouth-Watering Feast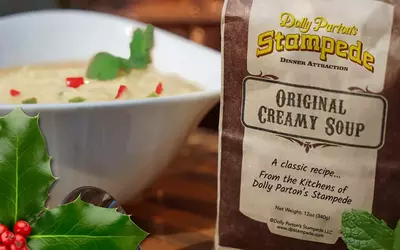 3. Kids Love It
When you visit Pigeon Forge with your family, you're looking for activities that everyone can enjoy, and our show is one of them! Kids have a blast at Dolly Parton's Stampede. Whether it's meeting the horses on our Horse Walk, laughing along to the comedy bits, or getting to eat a tasty meal, they'll love everything about our dinner attraction. It doesn't matter the age — anyone from younger children to teens will enjoy the Stampede! There is even some audience participation to get everyone in the family excited!
4. Great Location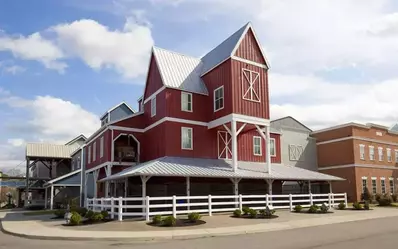 Other Exciting Dinner Shows in Pigeon Forge
Dolly Parton's Stampede is one of the best dinner shows in Pigeon Forge, but it's also close to a few other great shows! If you enjoyed our show, be sure to check out some of the other dinner shows in town. Other places where you can enjoy both dinner and a show are Pirates Voyage and Hatfield & McCoy Dinner Feud. Both theaters offer delicious meals, along with family-friendly entertainment. If you have already dined at a popular restaurant and are ready for a show, check out The Comedy Barn — the longest-running clean comedy show around!
Are you ready to visit Dolly Parton's Stampede in Pigeon Forge and see for yourself why we have one of the best dinner shows? Get your tickets to our Pigeon Forge show today.