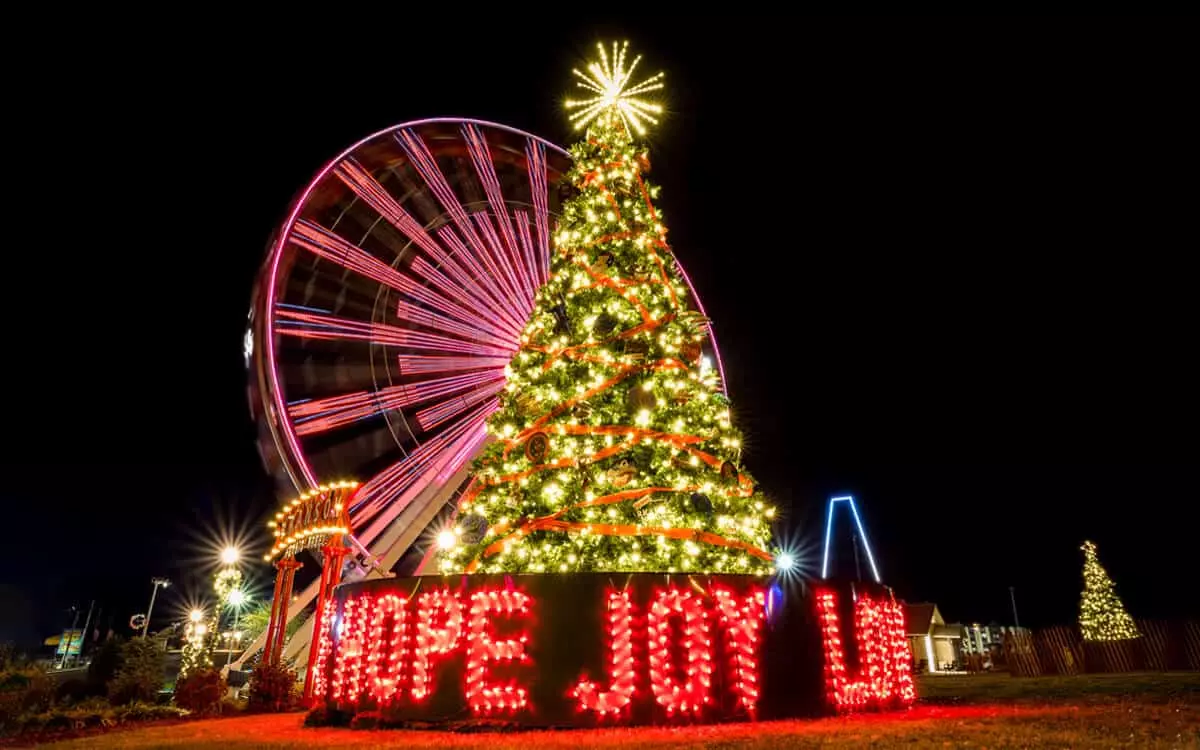 Dolly Parton's Stampede Participates in Giant Community Christmas Tree
Branson unveils "United We Stand," a new community Christmas tree decorated by local businesses and states across the country.
Local businesses and organizations, which make up the Branson Christmas Coalition, joined together to decorate and display a huge Christmas tree in Branson, MO. In the spirit of unity, the Coalition invited governors from every state in the country to take part in the effort. The Branson Christmas Coalition is made up of several local businesses and organizations including Dolly Parton's Stampede. The Coalition provided 60 oversized ornaments to decorate the new community Christmas tree. "United We Stand," towers at 39' tall with a base that proclaims "PEACE, HOPE, JOY, LOVE." Atop the giant tree sits a three-dimensional, LED-lighted, 6-foot starburst. In addition to the ornaments from the Branson Christmas Coalition, the tree also features décor representing a united country and community. General Manager of Dolly Parton's Stampede in Branson, MO, Bryan Cossiboom said,
"This beautiful tree is truly a reflection of the community spirit found here in Branson as well as that found in our visitors. Dolly Parton's Stampede is honored to be a part of this extraordinary effort and I think it will be a highlight of many people's visits during this holiday season."
Missouri Governor Mike Parson requested an item for this tree from every other governor in the country. According to the Coalition's website, the states were encouraged to send non-traditional décor to decorate the tree and represent their state.