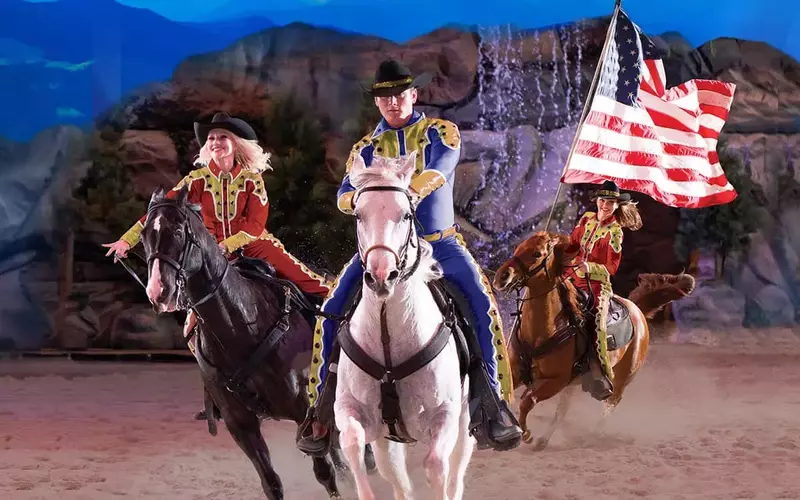 5 Fun Facts About Our Dinner Show in Pigeon Forge
It's no secret that Dolly Parton's Stampede is one of the most popular shows in Pigeon Forge! Our show is full of family fun and adventure, featuring horse-riding stunts, musical productions, a delicious meal and more. To help you learn more, we've put together a list of 5 fun facts about our show in Pigeon Forge:
1. We Have Live Horses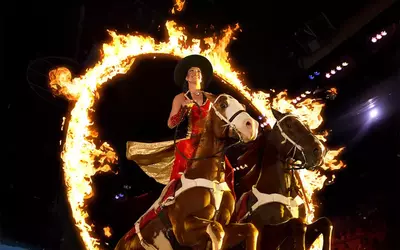 2. We're the "Smokies Most Fun Place to Eat"
Our guests like to say that we're "the Smokies Most Fun Place to Eat," and we can't argue with that! Along with our entertaining show, you'll get a delicious, four-course feast. The menu features everything needed to satisfy your country cravings. Our feast includes the following:
Our famous creamy vegetable soup
Hot homemade biscuit
Tender whole rotisserie chicken
Hickory smoked barbeque pork loin
Buttery corn on the cob
Herb basted potato
Hot flaky apple turnover
Unlimited Coca-Cola, tea or coffee
We also have vegetarian and gluten-free options as well to satisfy everyone!
3. Fun for All Ages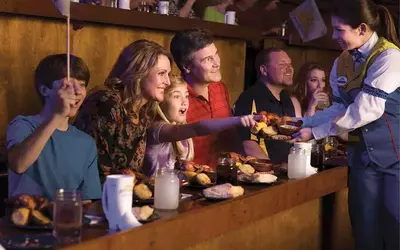 4. Features Friendly Competition, Music and More
Our show features a friendly competition, 32 talented horses with a cast of top-notch riders, phenomenal musical productions, and special effects that are out of this world. The show includes a bit of American history, along with competitions, audience participation, singing and dancing, and more. There is plenty of comedy thrown into the show as well, so be prepared to laugh!
5. We Have a Special Christmas Show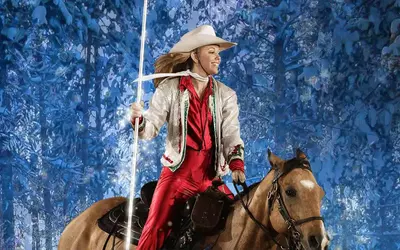 Are you eager to come see our show in Pigeon Forge now? Take a look at our show schedule and reserve your tickets!