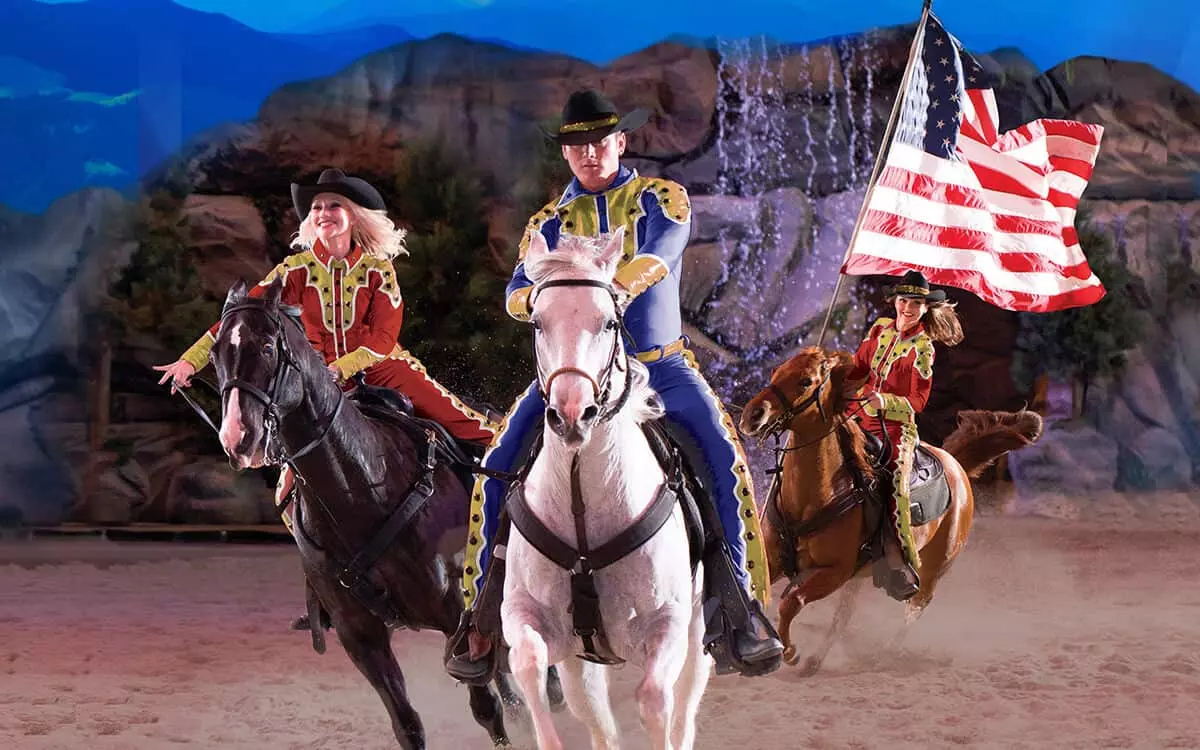 5 Fun Facts About Our Dinner Show in Pigeon Forge
It's no secret that Dolly Parton's Stampede is one of the most popular shows in Pigeon Forge! Our show is full of family fun and adventure, featuring horse-riding stunts, musical productions, a delicious meal and more. To help you learn more, we've put together a list of 5 fun facts about our show in Pigeon Forge:
1. We Have Live Horses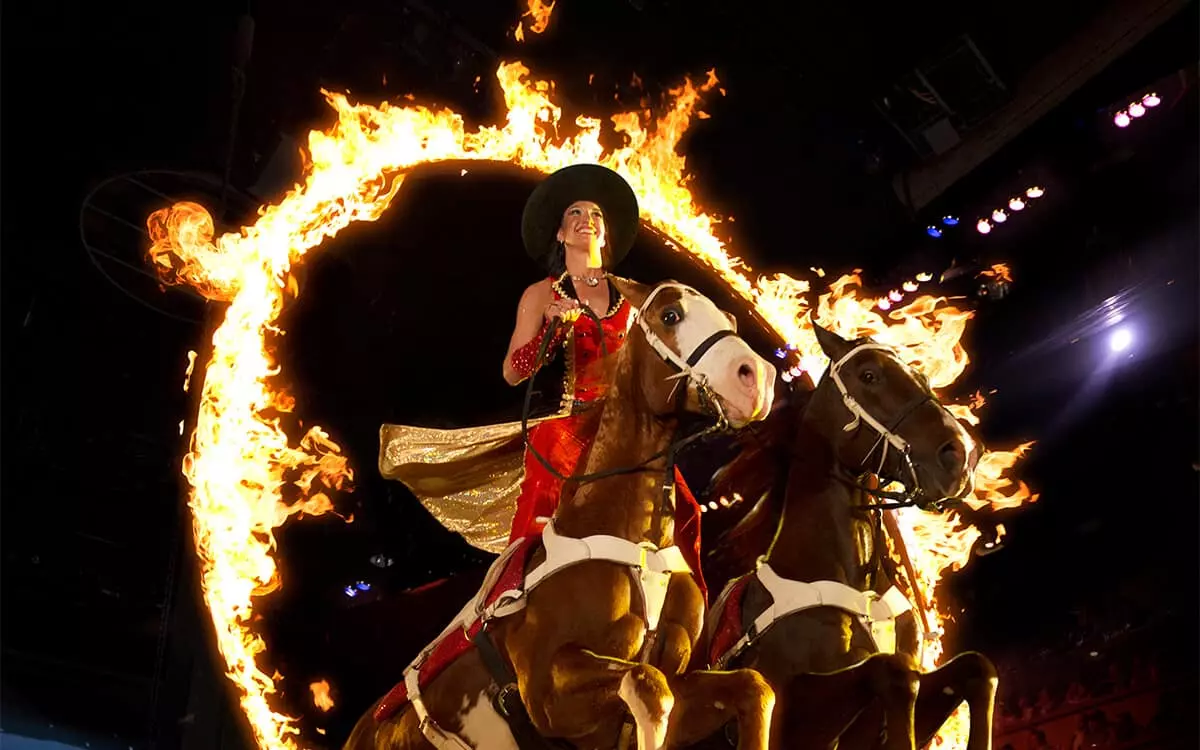 If you've seen our show before, you know that we have live horses who participate in thrilling horse-riding stunts you won't see anywhere else. If you want to meet these talented animals, you can! Before the show, we provide guests with the opportunity to visit the Horse Walk. You'll get an up-close look at the true stars of the show in their stalls!
2. We're the "Smokies Most Fun Place to Eat"
Our guests like to say that we're "the Smokies Most Fun Place to Eat," and we can't argue with that! Along with our entertaining show, you'll get a delicious, four-course feast. The menu features everything needed to satisfy your country cravings. Our feast includes the following:
Our famous creamy vegetable soup
Hot homemade biscuit
Tender whole rotisserie chicken
Hickory smoked barbeque pork loin
Buttery corn on the cob
Herb basted potato
Hot flaky apple turnover
Unlimited Coca-Cola, tea or coffee
We also have vegetarian and gluten-free options as well to satisfy everyone!
3. Fun for All Ages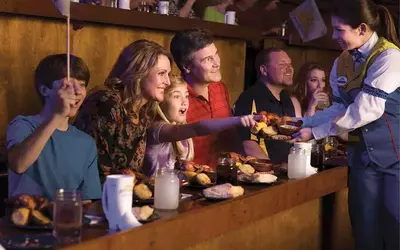 One great part about our show in Pigeon Forge is that it's family friendly. Everyone from the kids to the grandparents will be entertained at Dolly Parton's Stampede. It's fun for all ages, and with food, song, dance, incredible sets and more, there is never a dull moment. Of course, a favorite part for kids is the live animals, including the famous horses! We also have opportunities for audience participation, which is a hit with all the families who come to see our show. Our action-packed show makes for an exciting evening for everyone.
4. Features Friendly Competition, Music and More
Our show features a friendly competition, 32 talented horses with a cast of top-notch riders, phenomenal musical productions, and special effects that are out of this world. The show includes a bit of American history, along with competitions, audience participation, singing and dancing, and more. There is plenty of comedy thrown into the show as well, so be prepared to laugh!
5. We Have a Special Christmas Show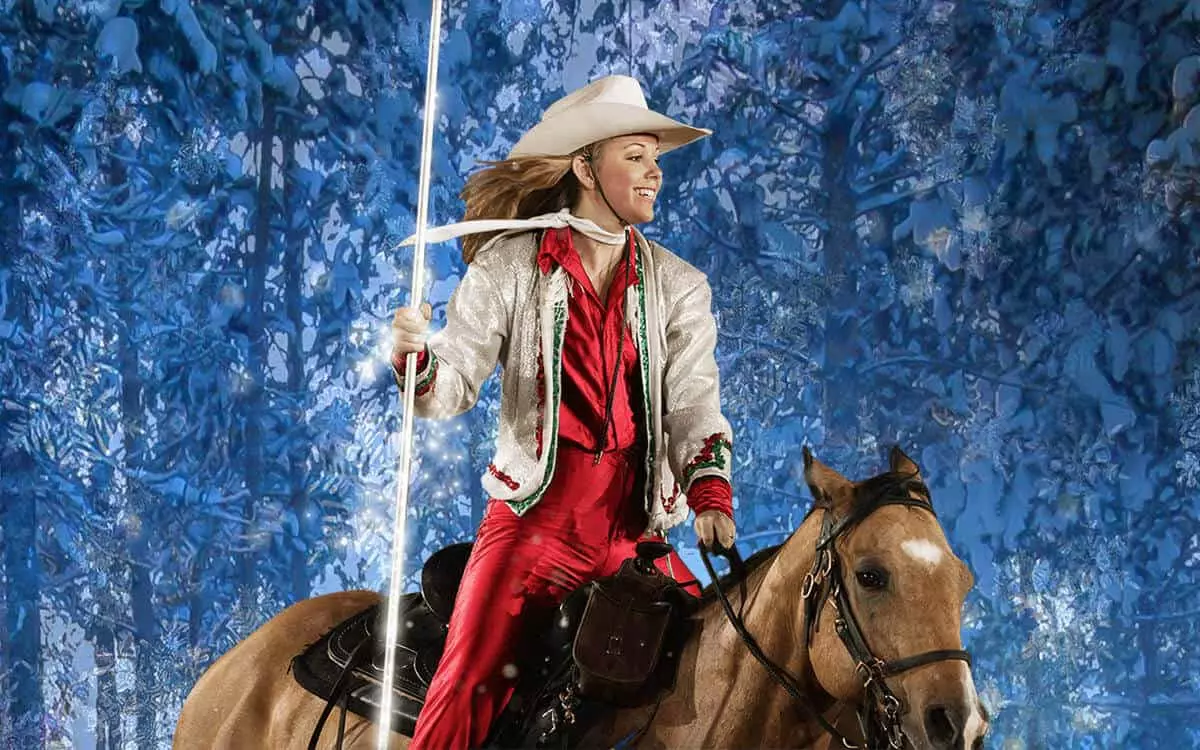 During the holiday season, we put on a special Christmas show in Pigeon Forge. Christmas at Dolly Parton's Stampede brings the spirit of the season to life, with snow falling, twinkling lights, holiday classics, and, of course, a festive four-course feast! This show features some friendly competition between elves from the North Pole and South Pole. It's a one-of-a-kind holiday show in the Smokies!
Are you eager to come see our show in Pigeon Forge now? Take a look at our show schedule and reserve your tickets!