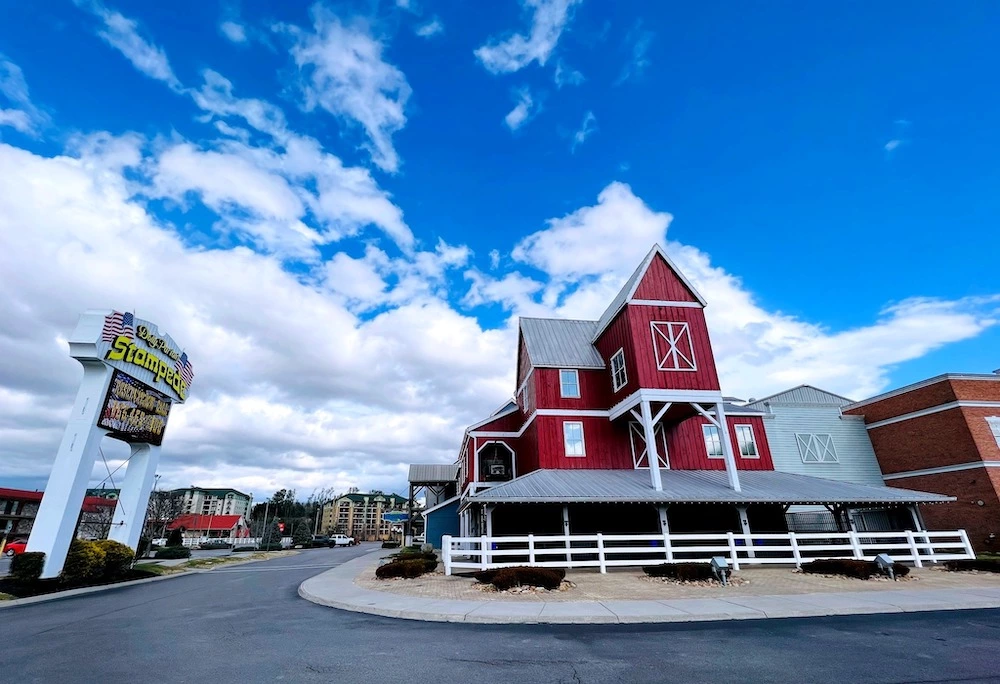 9 Fun Facts and Figures for Dolly Parton's Stampede in Pigeon Forge
Dolly Parton's Stampede is the world's most visited dinner attraction! If you've visited Pigeon Forge or Branson before, we're sure you've heard about our high-spirited adventure. We're here to share some interesting facts about our Pigeon Forge location to help you learn more about what makes our show special. Here are 9 fun facts and figures about Dolly Parton's Stampede in Pigeon Forge:
1,000+ Seats in the Arena
Our show takes place in a 35,000 square foot arena filled with excitement. On any given night, we can have over 1,000 guests in our audience. Our arena can seat more than 1,000 people for each performance.
32 Horses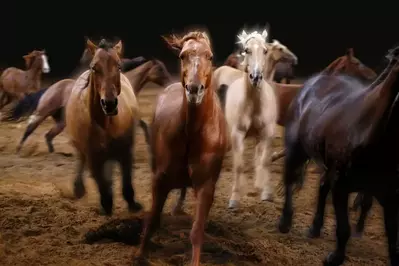 Our four-legged stars of the show are our magnificent horses. Our show features 32 beautiful horses who captivate the audience with their tricks and talents. If you'd like to meet them before the show, arrive early for our Horse Walk! You can see the horses in their stalls and get a souvenir photo with them.
4 Buffalo
Horses aren't the only animals you'll have the chance to see at Dolly Parton's Stampede — we also have buffalo! Our show features 4 buffalo who stampede into the arena. This is a memorable part of our show because it's not every day you get to see a herd of buffalo with your own eyes!
4 Longhorns
We can't forget about our famous longhorns! Dolly Parton's Stampede in Pigeon Forge is home to 4 incredible longhorns. These animals have become a crowd favorite. They make an appearance in our show as the pioneering settlers move west in search of new lands. It's the closest many of our guests will ever get to these amazing animals!
40,000+ Gallons of Soup Served Each Year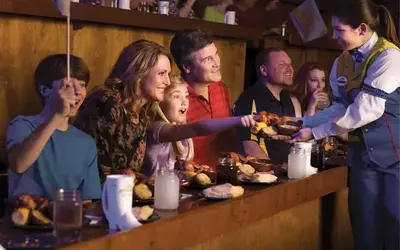 If you've been to our Pigeon Forge dinner show before, you know that a highlight of the meal is The Stampede's Original Creamy Vegetable Soup. We like to start our four-course meal off right with a bowl of this delicious soup. Our soup is loved so much by our audience members that we serve more than 40,000 gallons of it each year.
600,000 Ears of Corn Served Each Year
Our soup is just one delicious part of the dinner served at Dolly Parton's Stampede in Pigeon Forge. Also on the menu is buttery corn on the cob that makes the perfect side. We serve more than 600,000 ears of corn every year. That's enough ears of corn to stretch 38 miles if laid end to end!
600,000 Whole Rotisserie Chickens Served Each Year (825,000 pounds of poultry)
The main star of our four-course feast is our rotisserie chicken. Each guest gets his or her own tender, whole rotisserie chicken seasoned to perfection. Each year, we serve more than 600,000 whole rotisserie chickens. That's about 825,000 pounds of poultry!
50,000+ Bags of Soup Mix Sold in 2022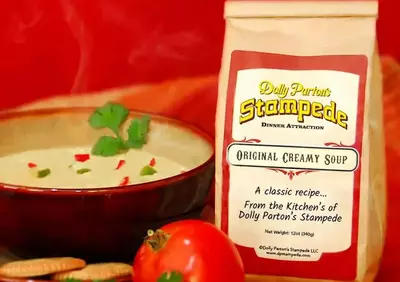 We mentioned how popular our signature creamy vegetable soup is — its popularity led us to deciding to sell our soup mix in our gift shop and online! In the early years of our dinner show in Pigeon Forge, one of the questions we got asked most was, "Is there any way I can have a recipe for that soup? I wish I could get some to take home." So, we decided to make it possible by creating our soup mix and selling it in our gift shop. It's so popular that it can be hard to keep in stock! You can also order the soup online. In 2022, more than 50,000 bags of our soup mix were sold either online or in our gift shop.
200,000+ Boot Mugs Sold in Our Saloon
Have you arrived early to mosey about the Saloon before the show? While you're there, you can enjoy a refreshing drink. We recommend ordering it in our souvenir boot mug! More than 200,000 boot mugs are sold every year. Drinks range from fruit-based cocktails to a variety of Coca-Cola products!
Visit Dolly Parton's Stampede in Pigeon Forge
Now that you know these fun facts and figures about Dolly Parton's Stampede in Pigeon Forge, it's time to start planning your visit! Come enjoy our live animal performers, our talented trick riders, and our Southern feast at our Pigeon Forge dinner show. Take a look at our show schedule and get tickets to Dolly Parton's Stampede today!