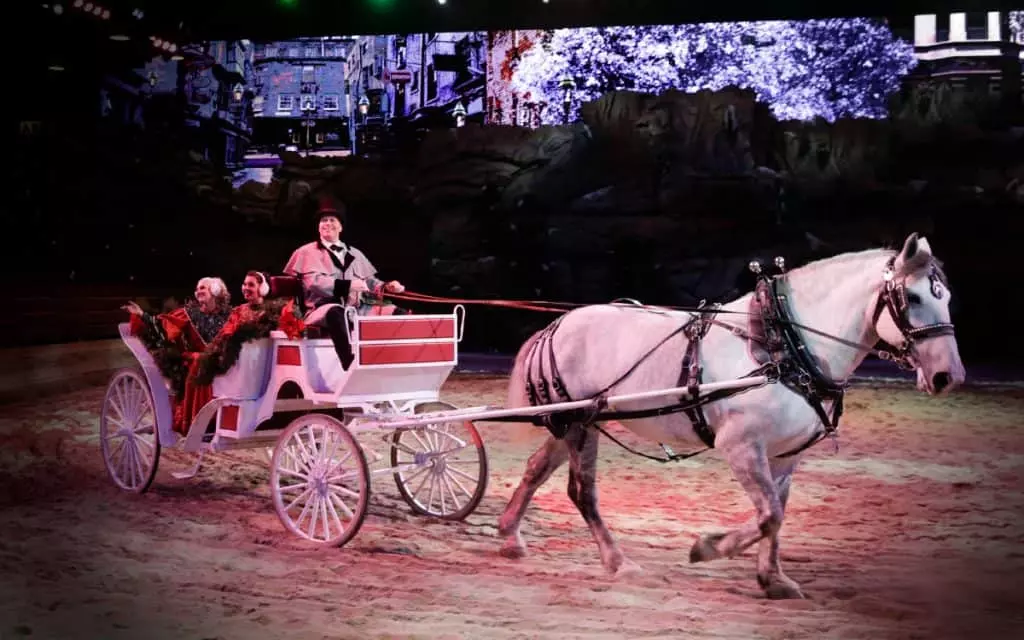 Top 4 Reasons to Celebrate Christmas at Dolly Parton's Stampede in Pigeon Forge
Are you ready to get into the holiday spirit? Celebrate Christmas at Dolly Parton's Stampede in Pigeon Forge! We put on an incredible holiday show that not only features fun and excitement, but will also warm your heart. To learn more about what why you don't want to miss visiting us during the holiday season, take a look at these 4 reasons to celebrate Christmas at Dolly Parton's Stampede:
1. Bring the Spirit of the Season to Life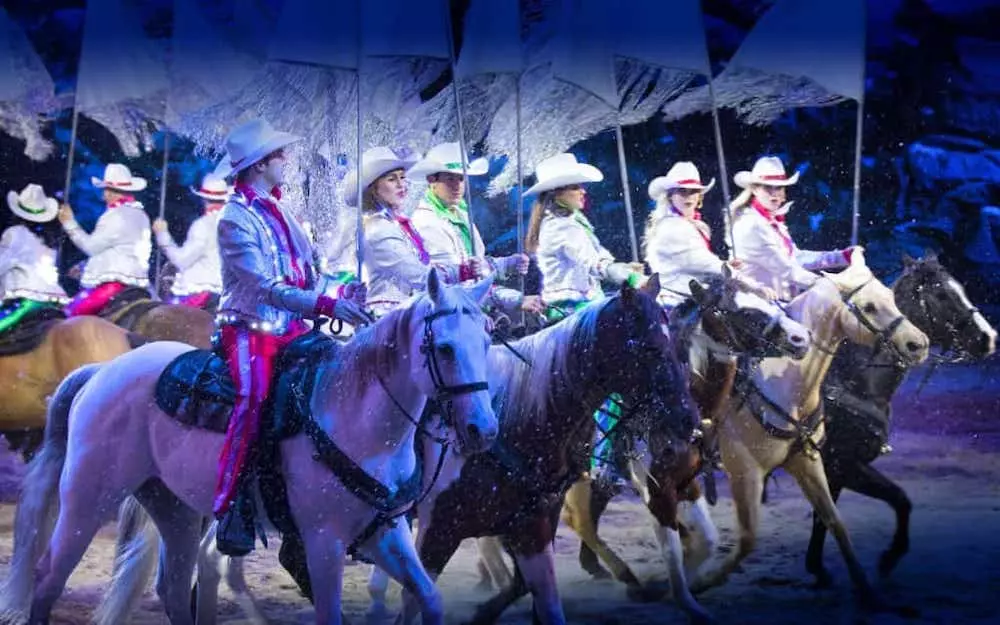 At our world-class dinner attraction, we're bringing the spirit of the season to life. We transform our Stampede arena into a Christmas wonderland. You'll be amazed as snow falls softly and breathtaking scenes fill you with holiday cheer. There are twinkling lights, evergreens, poinsettias, old-fashioned holiday costumes, and, of course, familiar holiday music. The highlight of the magical show, however, is our live nativity. This scene is both dramatic and spectacular and shows the audience the true meaning of Christmas. Watch as three kings ride atop camels on their way to Bethlehem, and beautiful angels amaze you.
2. Christmas Fun
Our holiday show wouldn't be the same without some Christmas fun! We invite you to cheer on your favorite elves from the North and South Poles as they compete in some friendly competitions. We also have some other fun surprises throughout the performance, including a visit from Santa Claus himself!
3. Festive Feast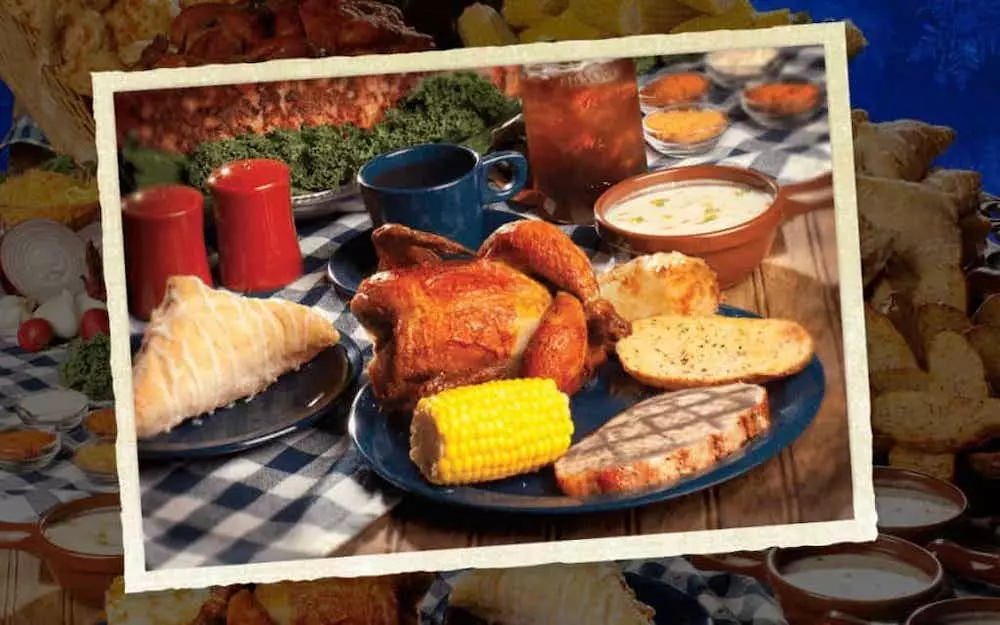 Christmas at Dolly Parton's Stampede in Pigeon Forge wouldn't be the same without our delicious, four-course, festive feast! You will get to enjoy a home-cooked holiday meal that satisfies all your country cravings. The feast begins with our own creamy vegetable soup and a hot homemade biscuit, then is followed by a tender, whole rotisserie chicken, hickory smoked barbecued pork loin, buttery corn on the cob, and an herb-basted potato. The feast is complete with a hot, flaky apple turnover! Plus, you'll be served unlimited Coca-Cola, tea, or coffee.
We want everyone to be able to enjoy Christmas dinner with us, which is why we offer vegetarian and gluten-free meals available upon request. Just let us know when making your reservations if anyone in your group would like one of these meals!
4. Family Time
The holiday season is all about spending time with loved ones, and that's exactly what you'll be able to do when you celebrate Christmas at Dolly Parton's Stampede. Our show is entertaining for all ages, so both kids, teens, and adults will have a great time. Start the evening at our Horse Walk, which allows you to meet our four-legged stars of the show before they show off their skills. Then, take your seats and get ready to enjoy our holiday feast and heartwarming holiday performance. It's a family tradition you won't want to miss out on celebrating!
Are you ready to celebrate Christmas at Dolly Parton's Stampede in Pigeon Forge? Take a look at our show schedule, and get your tickets today!