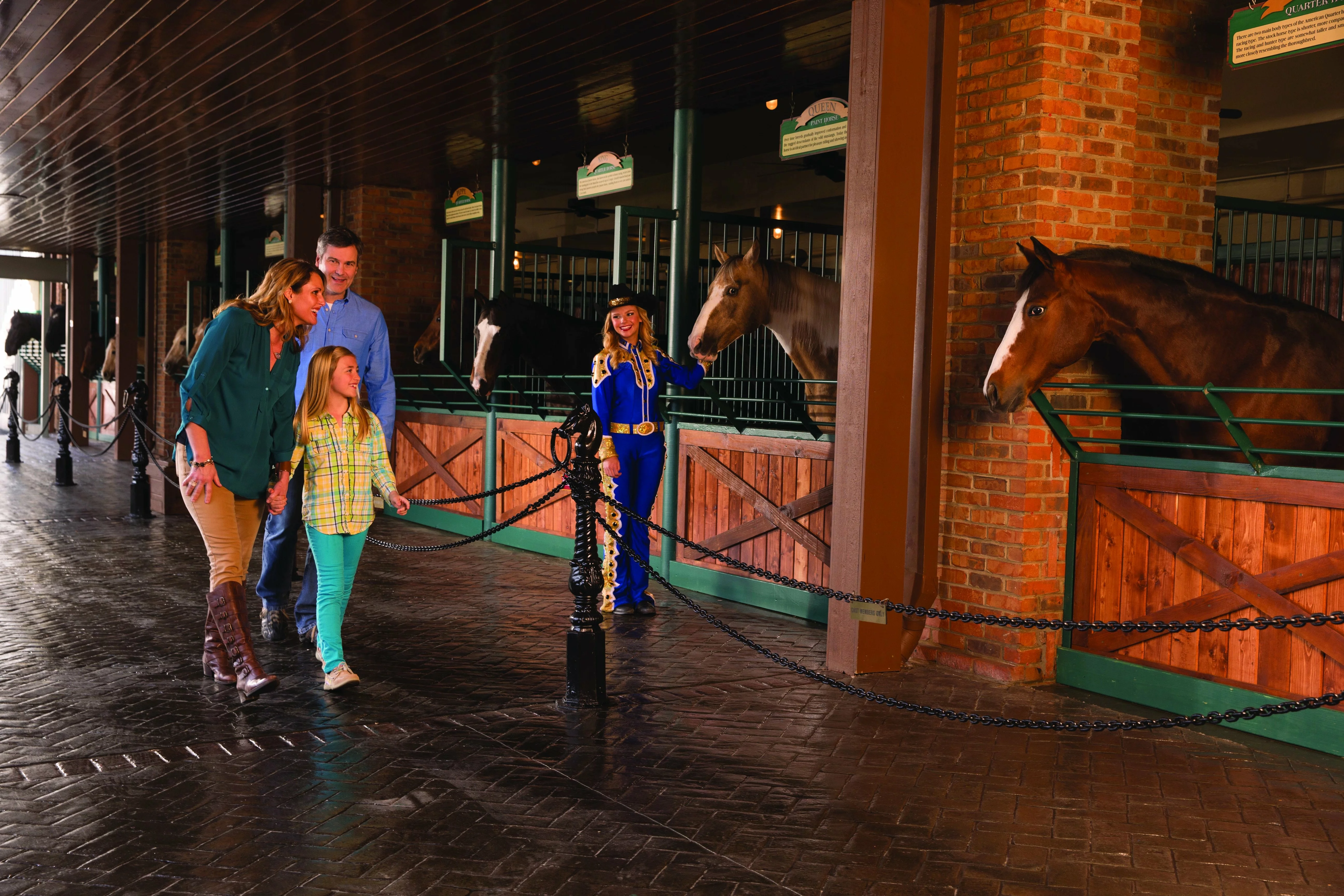 Top 4 Occasions to Visit Dolly Parton's Stampede in Branson
One of the things guests love most about Dolly Parton's Stampede in Branson is that it's a great show for any occasion! Whether you're with your children, your sweetheart, or your coworkers, you'll have a fun time at our show. There's never a bad time to visit Dolly Parton's Stampede, but here are the top 4 occasions you'll love spending at our dinner attraction in Branson:
1. Family Reunion
Are you visiting Branson with your whole family? Bring the aunts, uncles, cousins, and grandparents along to see Dolly Parton's Stampede! Not only is our show a fun family outing, but we're great for groups. Plus, we offer special discounts for groups of 20 or more people, so you can end up saving on our show! We can accommodate groups of up to 1,000 people, so no family member will be left behind. You'll all love creating memories together at the most visited dinner attraction!
2. Family Vacation
You don't have to be in town for a family reunion to bring your loved ones to our show! Families of all sizes love spending time together at Dolly Parton's Stampede in Branson. One of the best parts about our show is that it's fun for all ages. Everyone from kids to grandparents will be entertained. Be sure to arrive early to let the children meet our four-legged stars of the show on the Horse Walk, then get a family photo together in the Stampede arena! Before you leave, stop by the gift shop to get the kids a plush horse or other fun souvenirs to take home.
3. Anniversary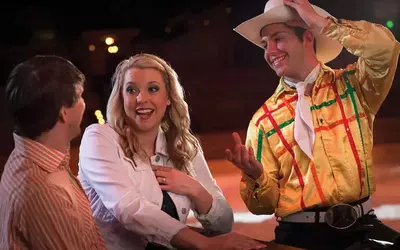 Of course our show is family-friendly, but it's also great for couples! Dolly Parton's Stampede is the perfect place to spend an anniversary with your sweetheart. Plus, we make date planning easy by offering both dinner and entertainment. You'll be able to create long-lasting memories with each other as you enjoy a delicious four-course dinner and are mesmerized by our cast of talented trick riders and beautiful horses!
4. Holiday Trip
Branson is a great place to be during the holiday season! When you're in town for a holiday trip, there's no better place to go than Dolly Parton's Stampede. Nothing is more special than Christmas at Dolly Parton's Stampede in Branson. Our arena is transformed into a holiday wonderland with snow falling, twinkling lights, and more. You'll also get to hear holiday music and see beautiful holiday costumes. One of the best parts about our Christmas show is our live nativity scene! Be amazed as you watch the three kings ride atop camels on their way to Bethlehem, and the true meaning of Christmas comes alive right before your eyes. You can also enjoy a four-course holiday feast!
About Dolly Parton's Stampede in Branson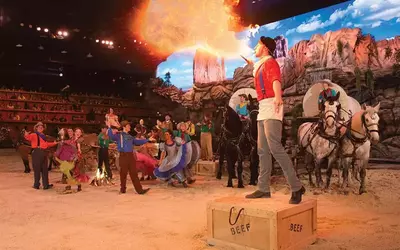 No matter the occasion, you're in for a treat as soon as you arrive at Dolly Parton's Stampede in Branson. Arrive early and enjoy the Horse Walk, where you get to meet the four-legged stars of the show. Then, step foot inside our 35,000 square foot arena and get ready for a world-class performance featuring a cast of 32 magnificent horses and talented trick riders. Enjoy stunning musical productions, spectacular special effects, and more, all while feasting on a mouth-watering, four-course meal.
Whether you visit during our regular season to see our main production or the holiday season for our Christmas show, you'll love spending a special occasion at Dolly Parton's Stampede in Branson. Take a look at our show schedule to start planning your vacation today!