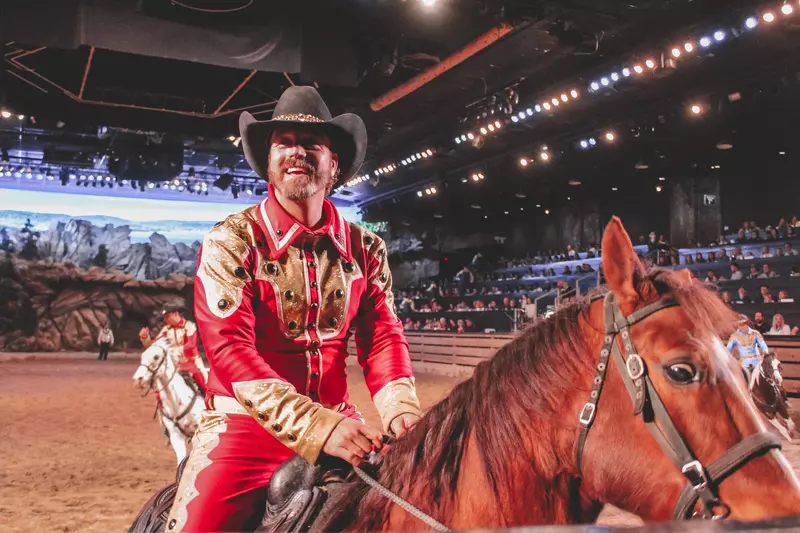 3 Reasons Our Branson Dinner Show Is the Perfect Place to Be This Fall
Each fall season, the Ozarks change from green to deep colors of red, orange, and yellow. It's no surprise that crowds rush to the city to see all the beautiful sights and enjoy the fun fall events and activities. If you're looking for a thrilling and unforgettable attraction to visit while you're in town this fall, look no further than Dolly Parton's Stampede! Here are 3 reasons our Branson dinner show is the perfect place to be this fall:
1. Best Fall Family Activity
One of the best parts about Dolly Parton's Stampede is that we're family friendly. Guests of all ages fall in love with both the entertainment and the food that we offer at our Branson dinner show. Not only will you be able to escape the cool fall temperatures in the warmth of our arena, but you'll be able to have a great time making memories with your loved ones! Kids especially enjoy strolling along our Horse Walk before the show and meeting our magnificent horses in their stalls, along with Skeeter's hilarious antics. Adults will be wowed by the talents of our performers, from our trick riders to our aerialists! There's something for everyone at Dolly Parton's Stampede.
Plus, we all know that fall is soup season — which means you don't want to miss out on our famous creamy vegetable soup! Our soup is a favorite part of our four-course feast for all our guests. It's so popular that we started selling our soup mix online so you can make it at home! Everyone in the family will love dining at the most fun place to eat in Branson this fall.
2. In a Great Location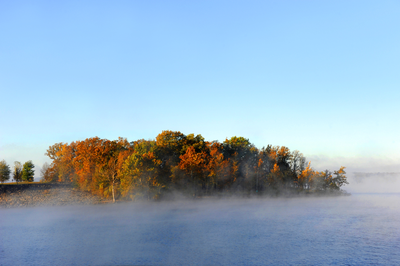 Another reason to visit our Branson dinner show this fall is because we're in a great location, just minutes from lodging, shops, and other attractions in town. After enjoying our show, go for a scenic drive to take in the gorgeous fall foliage! We recommend heading to Table Rock Lake, which is surrounded by leaves of red, gold, and orange. You're also close to great hiking trails, horseback riding, indoor attractions, and more.
3. Last Chance to See Our Regular Season Show
If you're hoping to catch our regular show before the season ends, then fall is the best time to do it! The last week of October, we kick off the holiday season with our incredible Christmas show. We recommend visiting in the fall, and again during the Christmas season to see our holiday extravaganza. When you visit this fall, you'll get to see our amazing show that features 32 beautiful horses and a cast of talented trick riders, stunning musical productions, and spectacular special effects. Enjoy fire tricks, aerial performances, a stunt dog relay event, and so much more during the fall season. You definitely don't want to miss the grand finale, when both sides come together in a celebration of American patriotism.
Visit Branson This Fall
Our Branson dinner show is the best place to be this fall, but it's not the only reason you should plan your fall getaway! Take a look at these 4 reasons to spend fall in Branson, MO, then get ready for a memorable autumn vacation with your loved ones.