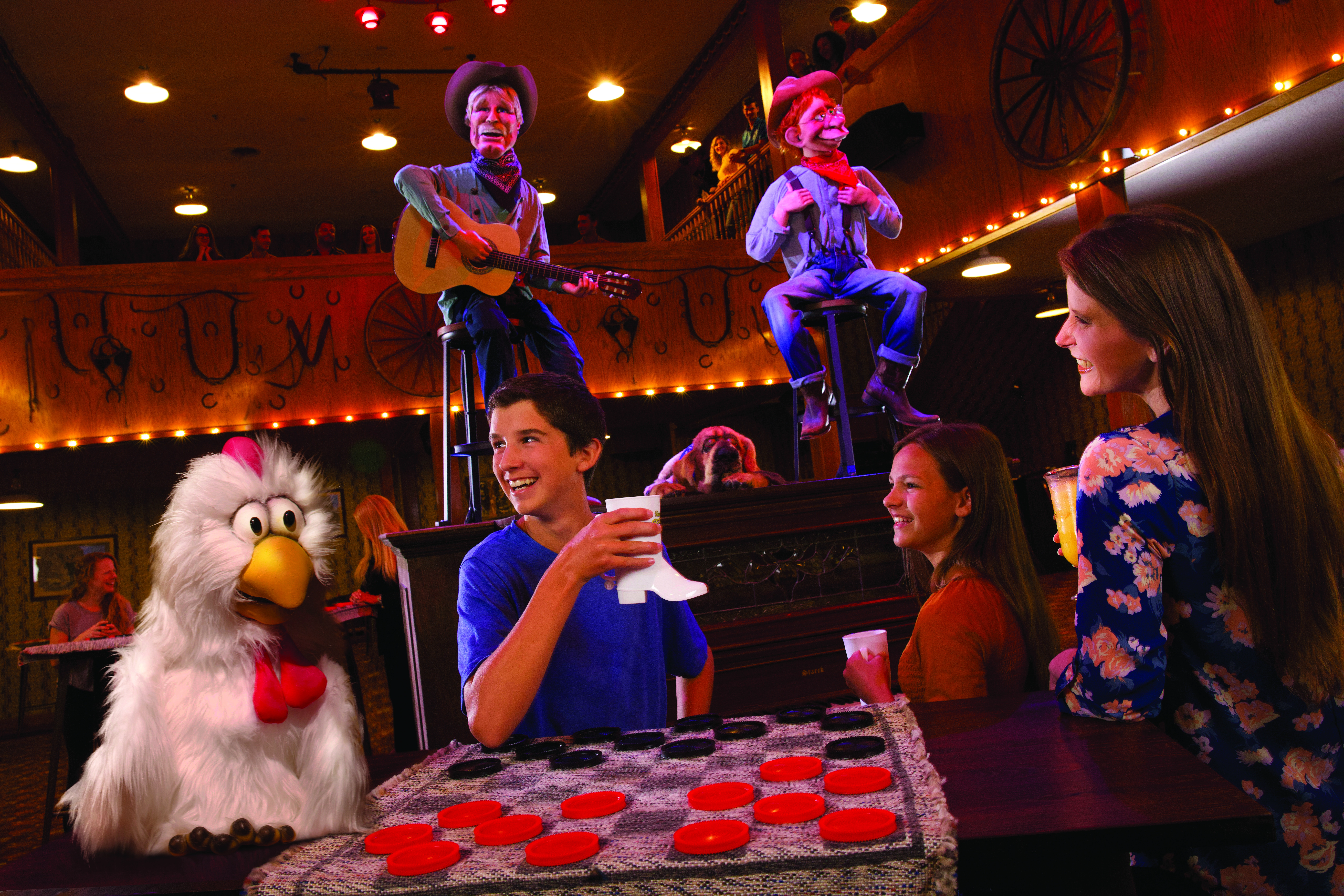 4 Reasons to Spend Fall in Branson, MO
Fall is the perfect time to visit beautiful Branson, MO! A longtime family vacation destination, Branson is home to numerous exciting attractions and adventures that you and your family are sure to love! The list of exciting things to do during fall in Branson is endless. Here are 4 reasons to spend fall in Branson, MO:
1. Our Awesome Dinner Show!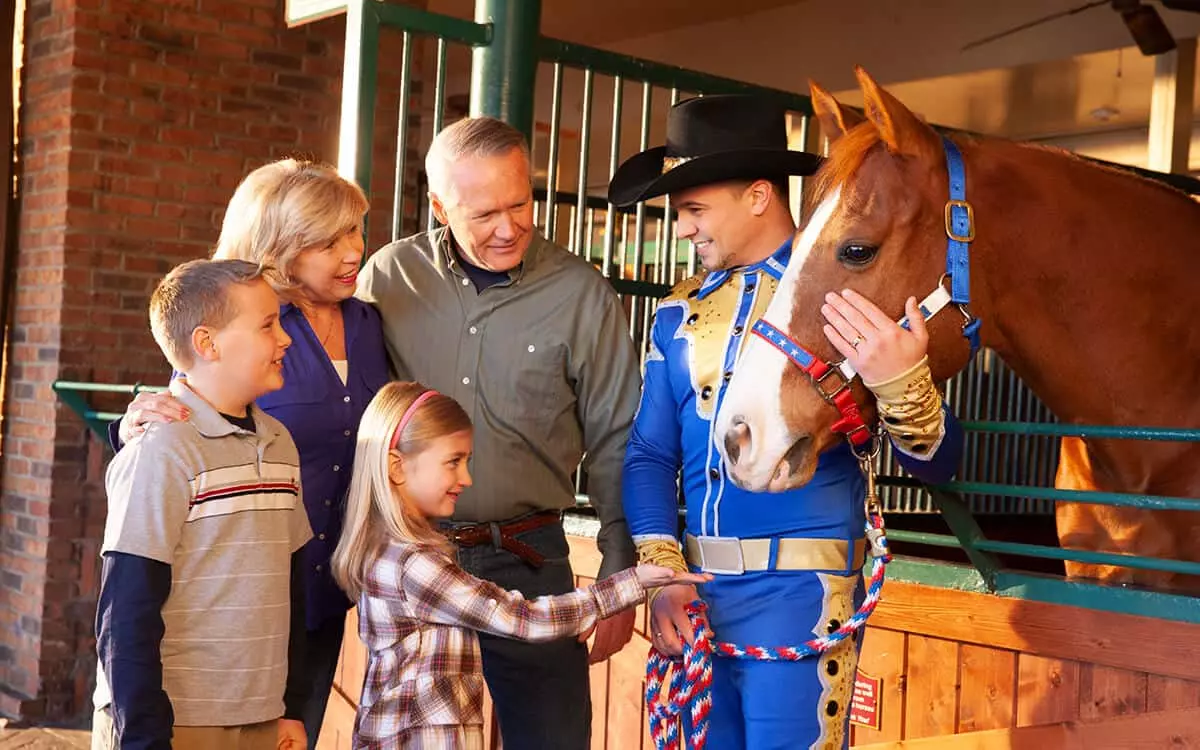 Our show here at Dolly Parton's Stampede is the obvious top choice of things to do during fall in Branson! Celebrate a family tradition with a world-class performance at the world's most visited dinner attraction! Featuring 32 majestic horses and a cast of skilled riders who compete in friendly competitions, high-speed horseback stunts, spectacular special effects and incredible music productions, our thrilling show takes place in a 35,000 square foot arena! Before the show even begins, you can take a walk down the Horse Walk and meet the beautiful horses involved in our show. Then, head inside the arena and get ready for dinner! Our four-course family feast includes:
The Stampede's Original Creamy Vegetable Soup
Scrumptious Homemade Biscuit
A Mouth-Watering Tender Whole Rotisserie Chicken
Delicious Hickory Smoked Barbecued Pork Loin
Buttery Corn on the Cob
Tasty Herb Basted Potato
The Stampede's Very Own Specialty Dessert
Unlimited Coca-Cola, Tea or Coffee
2. Visit Silver Dollar City
Silver Dollar City is a world-class theme park located on 61 beautiful acres in the Ozarks! Fall in Branson is the perfect time to take in beautiful fall foliage and all of the most pristine sights the area has to offer! From record-breaking roller coasters, to festival entertainment, to live performances, to dinner and a cruise, Silver Dollar City has something fun for all! Harvest Festival, which features Craft Days filled with craftsmen and cowboys, and Pumpkins In The City at night with thousands of illuminated pumpkins and fun for the whole family, takes place each September and October at Silver Dollar City.
3. Explore Table Rock State Park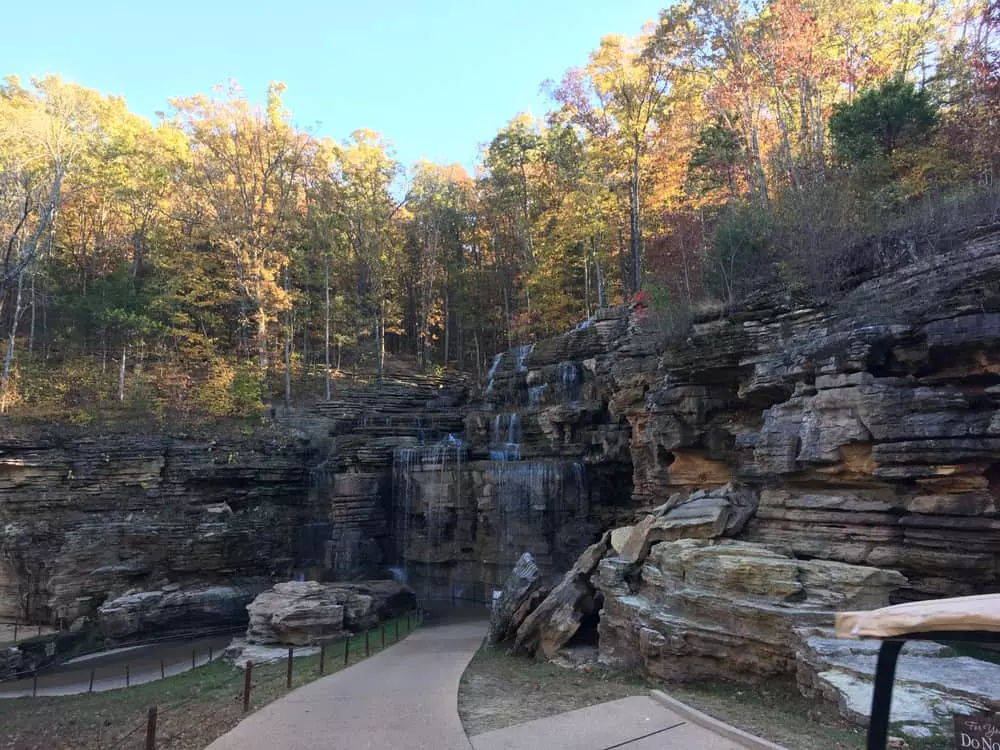 Looking to explore the great outdoors of Branson? Table Rock State Park is 356 beautiful acres of state park surrounding Table Rock Lake! Facilities at the state park include a marina, campgrounds and trails for hiking and bicycling. Prepare for all the possibilities of a natural getaway and enjoy the finest of nature during fall in Branson! The marina rents out everything from ski boats to paddleboards and has everything you need for a day on the water, whether it be fishing or water skiing. On land, enjoy a hike or explore mountain biking trails.
4. Explore Aquarium at the Boardwalk
If you find fish fascinating, the Aquarium at the Boardwalk is the place for you! You'll find fish and fun as more than 250 animal species make up this awesome aquarium! Visitors can expect to find an original 5D submarine adventure to the bottom of the sea sharks, a 24-foot high Kelp Forest climbing structure for kid stingrays, a picturesque 16-foot view of a coral reef, two mirrored art installations and more than 7,200 individual sea animals!
Now that you know why fall is a great time to visit Branson, MO, are you ready to see our entertaining dinner show? Get your tickets to Dolly Parton's Stampede today and start planning your trip!