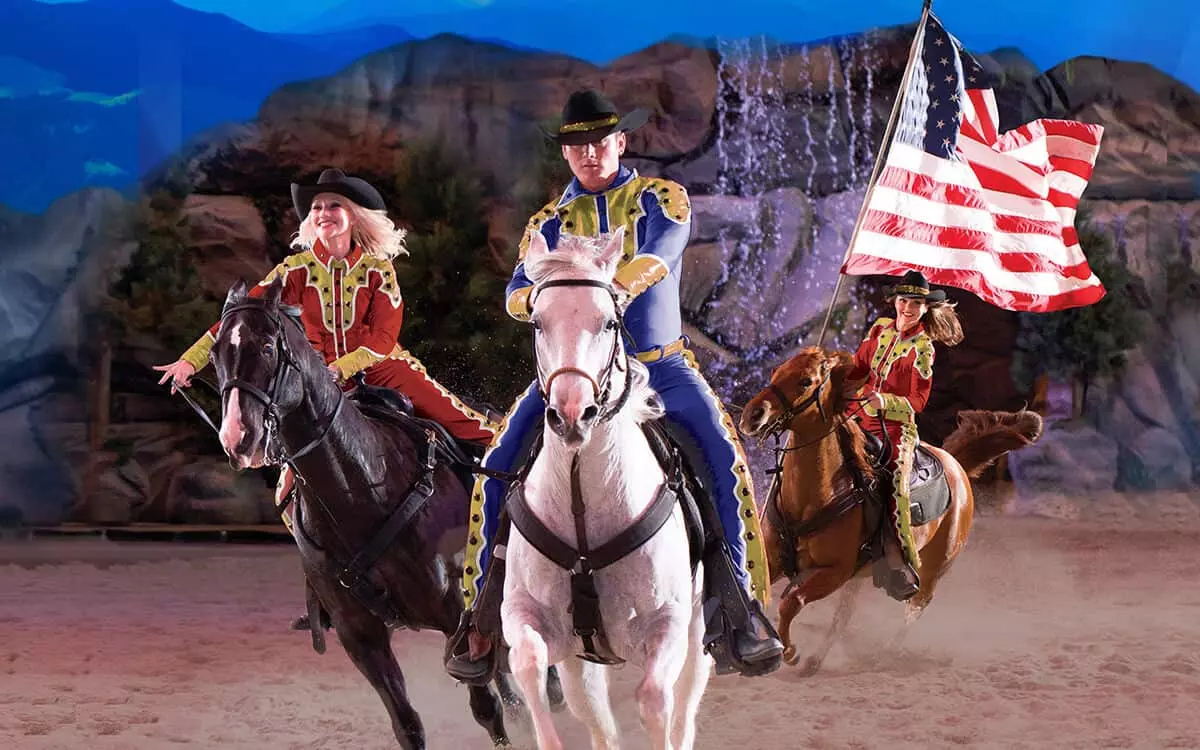 5 Reasons to Bring Your Family to Dolly Parton's Stampede in Branson
Are you looking for a fun activity to do with your family in Branson, MO? Look no further than our dinner show! At Dolly Parton's Stampede, we offer families an evening filled with great entertainment, great food, and great memories. Do you need more convincing? Here are 5 reasons to bring your family to Dolly Parton's Stampede in Branson:
1. You Can Meet Our Horses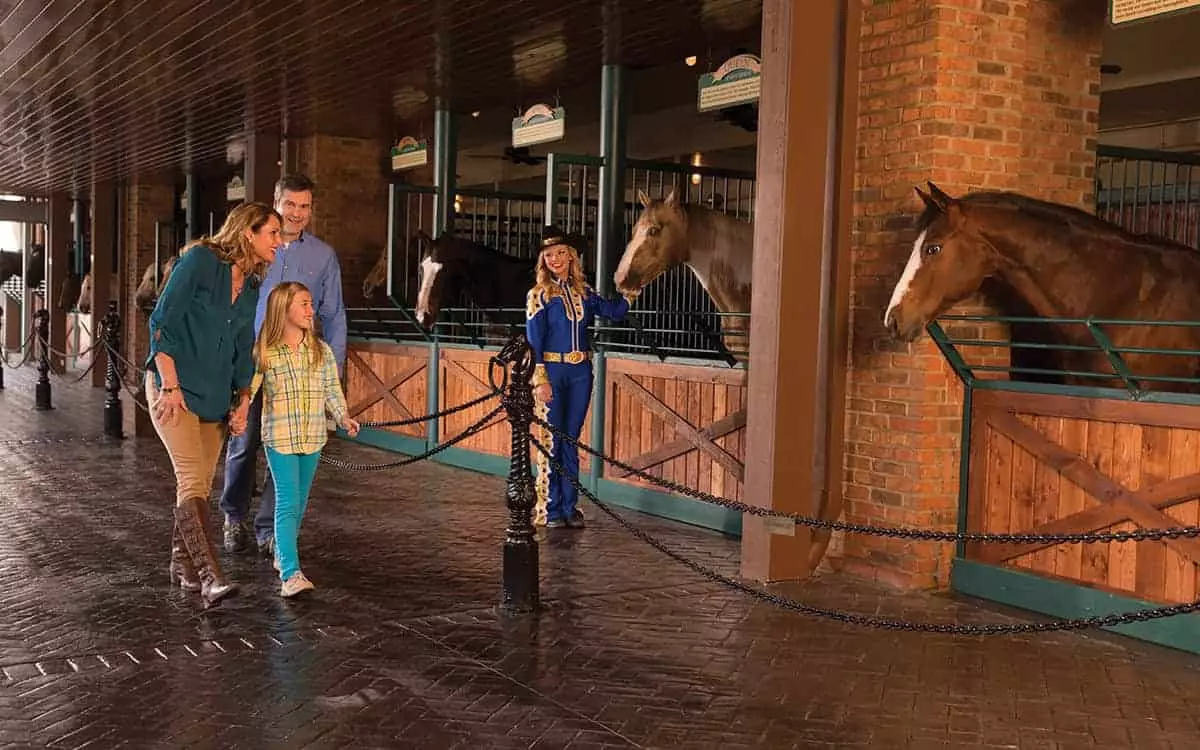 Our show features incredible horse-riding stunts and tricks that aren't like any you've seen before. When you arrive at our attraction, you'll have the opportunity to meet the four-legged stars before the show! At our Horse Walk, families can stroll past our 32 beautiful horses in their stalls. You'll even get the opportunity to take pictures with them to keep as souvenirs!
2. We Have Family-Friendly Entertainment
We are proud to put on a show that everyone in the family will love, from kids to grandparents. Our family-friendly entertainment makes for the perfect evening spent with your family members. Our show features our magnificent horses, friendly competition, comedy to keep you laughing, and more. The whole family will be entertained!
3. We Offer Both Dinner & A Show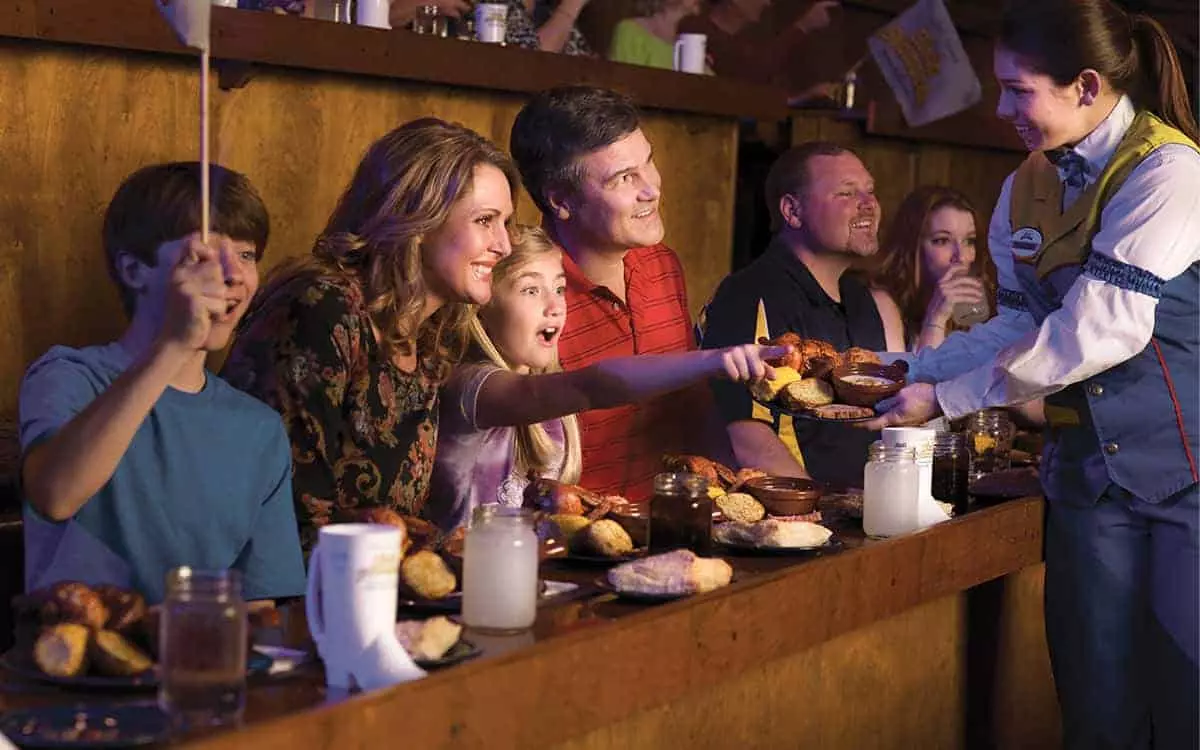 Don't worry about finding a restaurant that everyone in the family can agree on, just come to our show! Not only do we offer the best family-friendly show in the area, but we also serve you a delicious, four-course meal to enjoy while you watch. Your whole family will love it!! The meal includes creamy vegetable soup, a homemade biscuit, a rotisserie chicken, a hickory smoked barbecue pork loin, corn on the cob, an herb basted potato, and a specialty dessert. You can enjoy unlimited Coca-Cola, tea, or coffee to drink. Plus, we also offer vegetarian and gluten-free options for guests so no one in the family has to feel left out.
4. We Have Dogs!
At Dolly Parton's Stampede in Branson, we have dogs who are a part of our show! Our Canine Capers are a special addition to the show. During their action-packed relay event, you'll get to watch them participate in a variety of stunts. There's Fly-Ball racing, an agility course and a high jump. We're also proud to say that all of the four-legged friends in our show are rescue animals! Your family will have a blast watching the happy dogs show off their skills.
5. Make Incredible Memories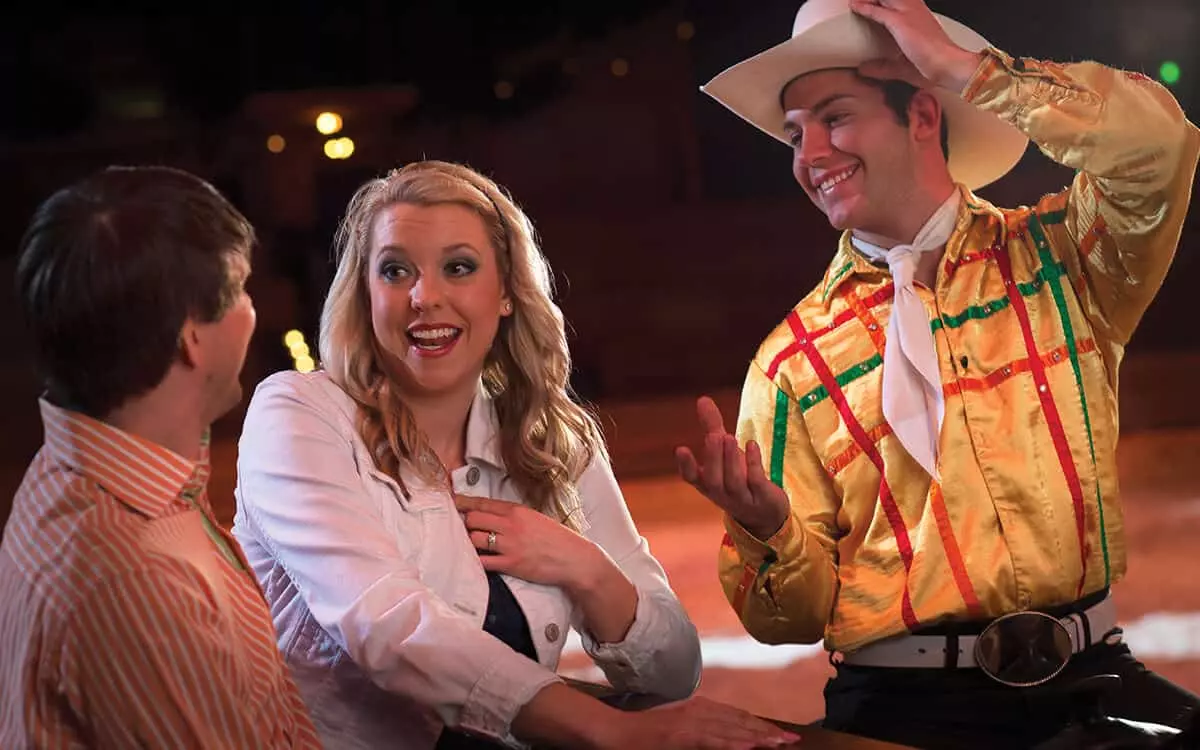 The most important thing our show provides families with is incredible memories. There's nothing more special than spending an evening together dining, laughing and being wowed by what you see. Whether you're laughing at the comedic bits, being amazed by the horses, or enjoying the musical performances, you'll all have something to talk about for years to come. It's a great experience for everyone! Plus, we'll take your photo together when you enter the Stampede so you'll always have something to remember the special evening by.
What are you waiting for? Start planning your family's visit to Dolly Parton's Stampede in Branson! Take a look at our show schedule and get your tickets to the world's best dinner attraction.