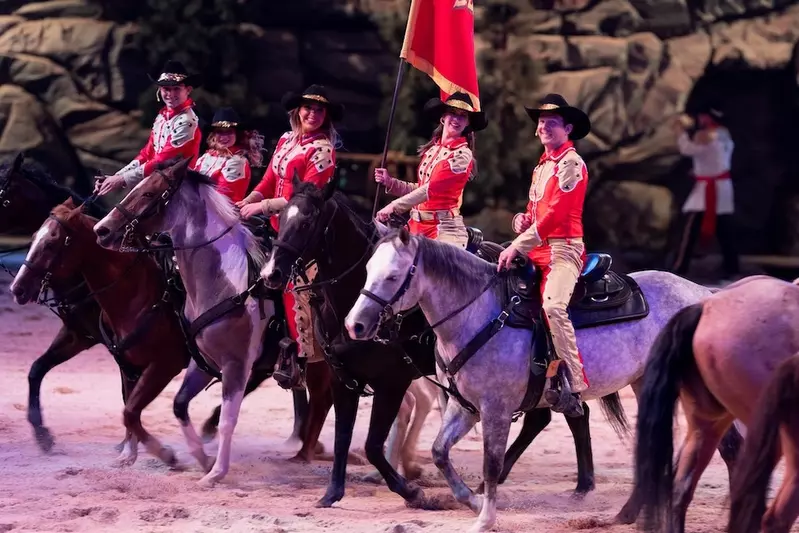 3 Reasons to Enjoy a Spring Vacation in Pigeon Forge
Temperatures are rising and flowers are blooming, that can only mean one thing — it's springtime in Pigeon Forge! Are you ready for a special getaway with your sweetheart, your family, or your friends this spring? Come to Pigeon Forge! Here are 3 reasons to enjoy a spring vacation in Pigeon Forge:
1. Visit Dolly Parton's Stampede
One of the best reasons to visit Pigeon Forge in the spring is because Dolly Parton's Stampede is open for the season! Each season at our show gets better and better. Join us at the most fun place to eat in the Smokies, and be amazed by 32 magnificent horses and a cast of talented trick riders, aerial performances, stunning musical productions, incredible special effects, and so much more. While you watch, you'll be served a four-course dinner that will satisfy all your home-cooked, country cravings! The meal has something that everyone will love and includes the Stampede's creamy vegetable soup, a scrumptious homemade biscuit, a tender whole rotisserie chicken, delicious hickory smoked barbecued pork loin, buttery corn on the cob, a tasty herb-basted potato, and the Stampede's own specialty dessert. It's a dinner attraction you won't want to miss this spring!
2. Enjoy the Spring Wildflowers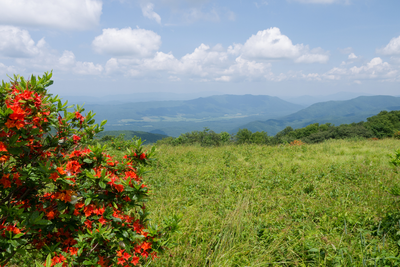 Another reason so many people choose to visit Pigeon Forge in the spring is because of all the gorgeous Smoky Mountain wildflowers that are starting to bloom. The Smokies are home to more than 1,500 kinds of flowering plants. During the spring, you can see everything from trilliums to flame azaleas. We recommend packing a picnic and going for a hike in the Great Smoky Mountains National Park to see the beautiful wildflowers! Some of the best spring hikes to spot the wildflowers are Porters Creek Trail, Schoolhouse Gap Trail, and Gregory Bald. You'll have no trouble finding a hike that fits your group's skill level, whether you're experienced hikers or families with children! Be sure to bring a camera with you so you can capture the beauty of the wildflowers on film.
3. Spend Quality Time With Loved Ones
Spring is the perfect time of year to take a step back from the busyness of life and enjoy a reset with your loved ones. It's easy to get caught up in the hustle and bustle of your everyday routines, and a getaway with your friends and family is just what you need to de-stress! Pigeon Forge is home to so many incredible opportunities to have fun and make memories. Whether you're spending time at Dolly Parton's Stampede enjoying a family meal and watching our show or going for a stroll through the Great Smoky Mountains National Park, you'll be sharing special moments with your family and friends. When you visit our show, you can even get a picture of you all together in The Stampede to serve as a reminder of what a great time you had at our dinner attraction. There's nothing better than spending quality time with your loved ones on a spring vacation in Pigeon Forge!
Plan Your Spring Vacation in Pigeon Forge
Now that you're convinced Pigeon Forge is the best place to be this spring, it's time to start planning your trip! There's no better way to be prepared than by choosing a day to see our show and getting your tickets. Take a look at the Dolly Parton's Stampede show schedule and get your tickets today.