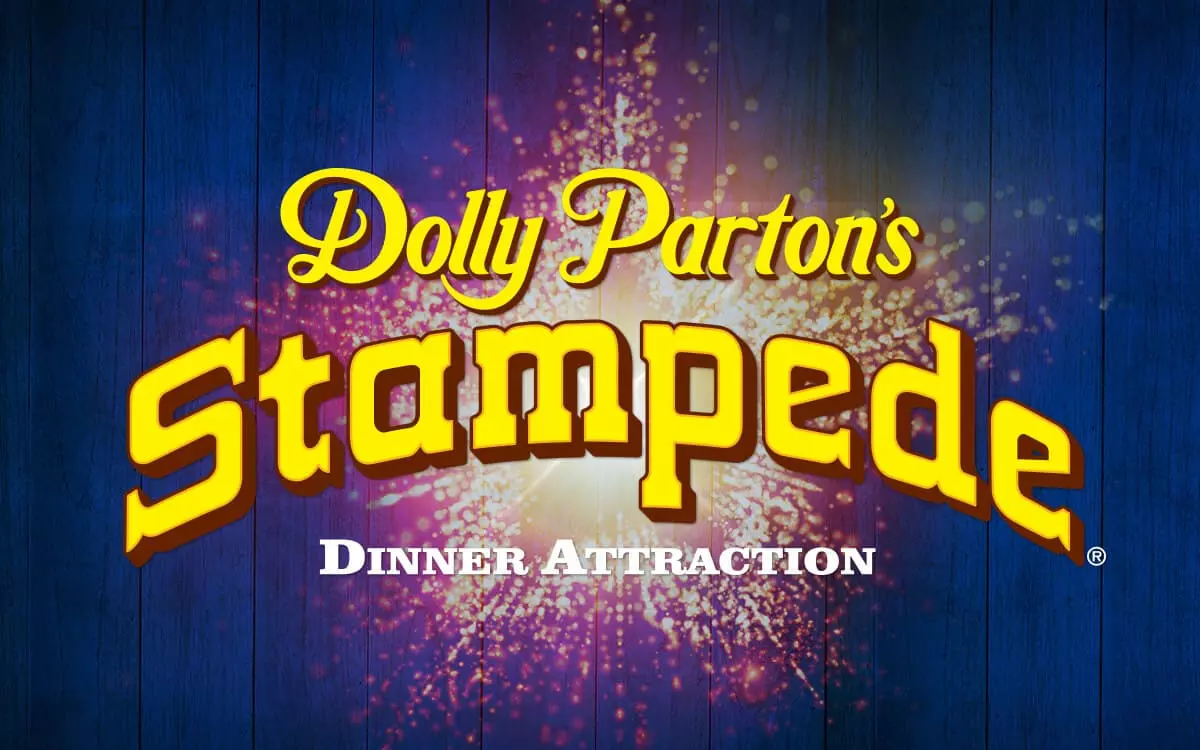 Thank You For Another Great Season!
Thank you for another great season at Dolly Parton's Stampede in Pigeon Forge, TN!
Searching for family fun and adventure during your vacation in the Great Smoky Mountains of Tennessee? Begin your Dolly Parton's Stampede experience with a stroll along our open-air stables! Join us in our world famous Saloon for a toe-tapping good time with our Opening Act, Mountain Ruckus! Mountain Music and side-splitting Comedy of Bluegrass and Country band, the Saloon Opening Act is included in every Dolly Parton's Stampede ticket.
The Most FUN Place To Eat in the Smokies!
Next, Celebrate the American Spirit with inspiring world-class performances at Dolly Parton's Stampede. Filled with friendly North and South competition, thrilling horse riding stunts, spectacular special effects, phenomenal musical productions plus a mouth-watering four-course feast complete with a delicious dessert! Also, Dolly Parton's Stampede's SKEETER & NUGGET™ show delivers a huge helping of family-friendly comedy at every show!
Only Dolly Parton's Stampede brings you this diverse mix of musical talent of our Bluegrass and Country in such a family-friendly atmosphere. You won't want to miss it!
Four-Course Family Feast
During your visit, enjoy a mouth-watering renowned four-course feast! Delicious home-cooking with Original Creamy Vegetable Soup, Scrumptious Homemade Biscuit, Mouth-Watering Tender Whole Rotisserie Chicken, Delicious Hickory Smoked Barbecued Pork Loin, Hot Buttered Corn on the Cob, Tasty Herb-basted Potato and Stampede's Specialty Dessert! Of course, we have Unlimited Coca-Cola®, tea or coffee and Vegetarian & Gluten Free Meals are available by request.
2018 Shows
We are so glad you shared your time with us at Dolly Parton's Stampede! Pigeon Forge is a great place to make wonderful family memories together. Our 2018 shows will kick off in February, will you be ready?
We look forward to seeing you and your family in 2018!
*"Coca-Cola" is a registered trademark of The Coca-Cola Company.