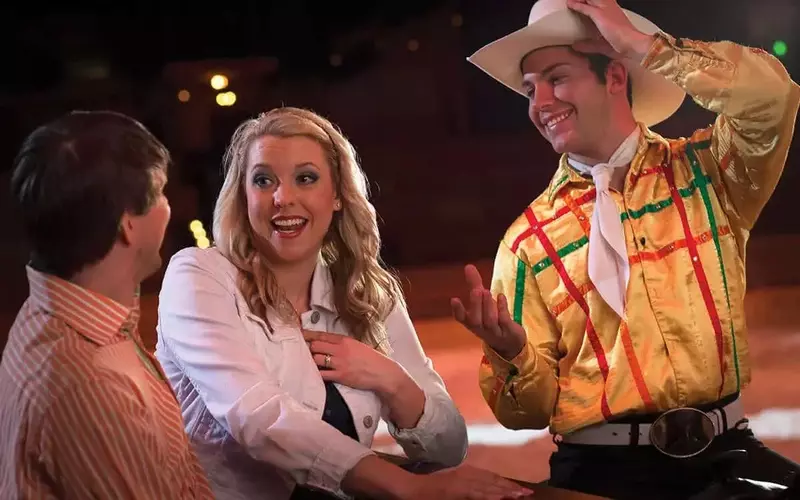 4 Reasons to Arrive Early to Our Dinner Show in Pigeon Forge
There's nothing quite like spending an evening at Dolly Parton's Stampede in Pigeon Forge! Our dinner show is so much more than just an entertaining show — we provide a whole evening of family fun for our guests. In fact, we recommend arriving early to our world-class attraction to guarantee you get the full experience! To help you learn more, take a look at these 4 reasons to arrive early to our dinner show in Pigeon Forge:
1. Enjoy the Horse Walk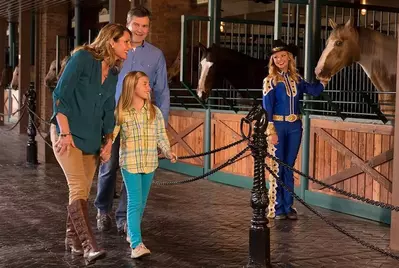 The number one reason you'll want to arrive early to Dolly Parton's Stampede is because the fun begins before the show actually starts! One of our visitors' favorite parts of the evening actually happens before you enter the arena. Our Horse Walk is the perfect opportunity for our guests to get an up-close look at our four-legged stars of the show, our 32 magnificent horses! Grab the whole family, and take a stroll down the Horse Walk to see our beautiful horses in their stalls before they show off their skills in our arena. Don't forget to have your cameras ready to snap a souvenir photo with them!
2. Grab a Drink in the Saloon
When you arrive early to our dinner show in Pigeon Forge, you'll have the opportunity to kick back and relax in our Saloon. The Saloon is the perfect spot to enjoy a nice, refreshing drink before you head into the arena. We recommend ordering it in a souvenir boot mug that you can take home with you! You can choose to order anything from a fruit-based cocktail to a variety of Coca-Cola products!
3. Browse Our Gift Shop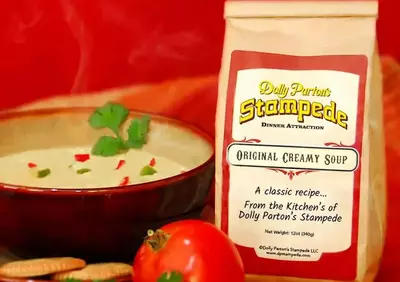 Arriving early also gives you plenty of time to browse through our gift shop. Your visit to Dolly Parton's Stampede wouldn't be complete without taking home a special souvenir! Our gift shop has something for all ages. You can find a variety of items to suit every taste, from home decor and drinkware to stuffed animals and cowboy hats. You can also pick up a bag of our Original Creamy Soup Mix or some of our famous Chicken Rub! These products make it easy to recreate our delicious feast in the comfort of your own kitchen. Once you look through all the items in our shop and purchase your souvenirs, you're ready to take your seats in our arena!
4. Prepare for the Fun
You don't want to feel rushed on the day of your show. When you arrive early to our dinner show in Pigeon Forge, you'll have plenty of time to prepare for all the fun you're about to have! Pick up your tickets at the box office, and spend time experiencing all the pre-show excitement without having to hurry. Getting here early also guarantees you won't miss a minute of any of the action! Once you take your seats in our 35,000 sq. ft. arena, your group will feel the excitement build as the start of the show nears and you're served our delicious four-course feast. The anticipation will make the evening even more entertaining!
Arriving early at Dolly Parton's Stampede is one of the best ways to be prepared for a fun-filled evening. Another way to prepare is to get your tickets in advance. This is the only way to ensure you get to our show on the day and at the time you want! Take a look at the schedule for our dinner show in Pigeon Forge today, and get your tickets.