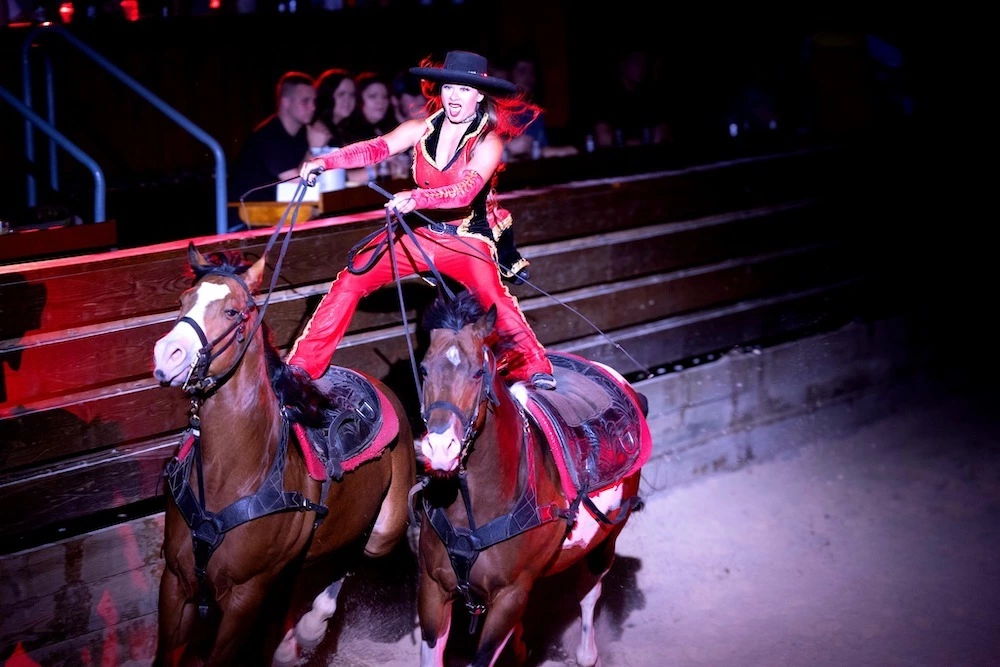 6 Things You Don't Want to Miss at Our Pigeon Forge Dinner Show
Dolly Parton's Stampede is a can't-miss attraction in Pigeon Forge. Our dinner show offers world-class entertainment, a four-course meal, and unforgettable family fun. From the Horse Walk before our show all the way through the end of our grand finale, you'll witness non-stop entertainment. There are so many special moments throughout our performance, but we're here to tell you about the top 6 things you don't want to miss at our Pigeon Forge dinner show:
1. Our Horses & Trick Riders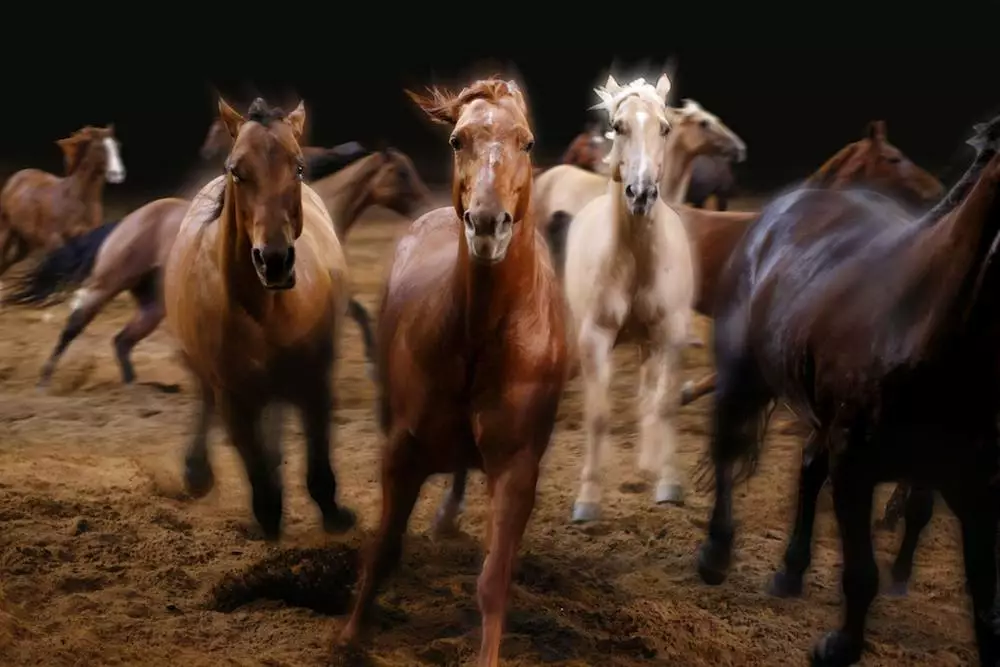 Our show wouldn't be what it is today without our cast of 32 magnificent horses and talented trick riders. You'll be in awe as they race throughout the arena, performing extraordinary equestrian stunts and showing off their skills. Be sure to arrive early so you don't miss out on the Horse Walk, which gives you the opportunity to meet our four-legged stars before the show.
2. Our Famous Longhorns
We bet you've never seen longhorns quite like this before! Our famous longhorns make an appearance during the show as the pioneering settlers move west in search of new lands. They've quickly become a guest favorite because it's the closest most will ever have the chance to get to these incredible animals!
3. Our Signature Soup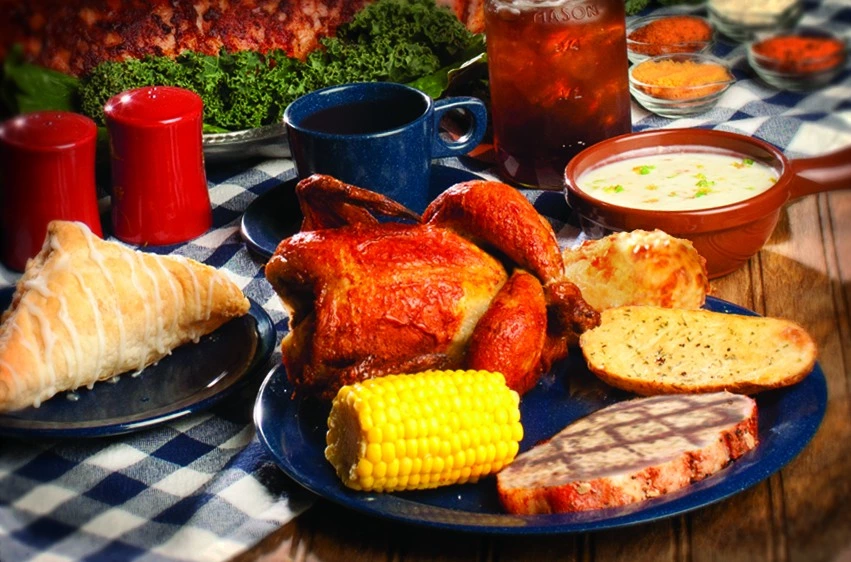 Be sure to bring your appetite when you visit our Pigeon Forge dinner show! We serve a four-course feast that is designed to satisfy all your country cravings. One of the best parts of our dinner is The Stampede's Original Creamy Vegetable Soup. Guests love enjoying our soup with a hot homemade biscuit on the side. In fact, our soup became so popular that we started selling our soup mix in our gift shop and online so visitors can make it at home when they miss Dolly Parton's Stampede!
4. Our Aerial Performances
You'll be amazed at the talent our performers showcase throughout the evening, especially during our aerial performances! We introduced a new act during our 35th season that combines our equestrian stars, breathtaking aerial acrobatics, and an original Dolly Parton song. Watch in excitement as they perform high above the arena floor!
5. Our Fire Tricks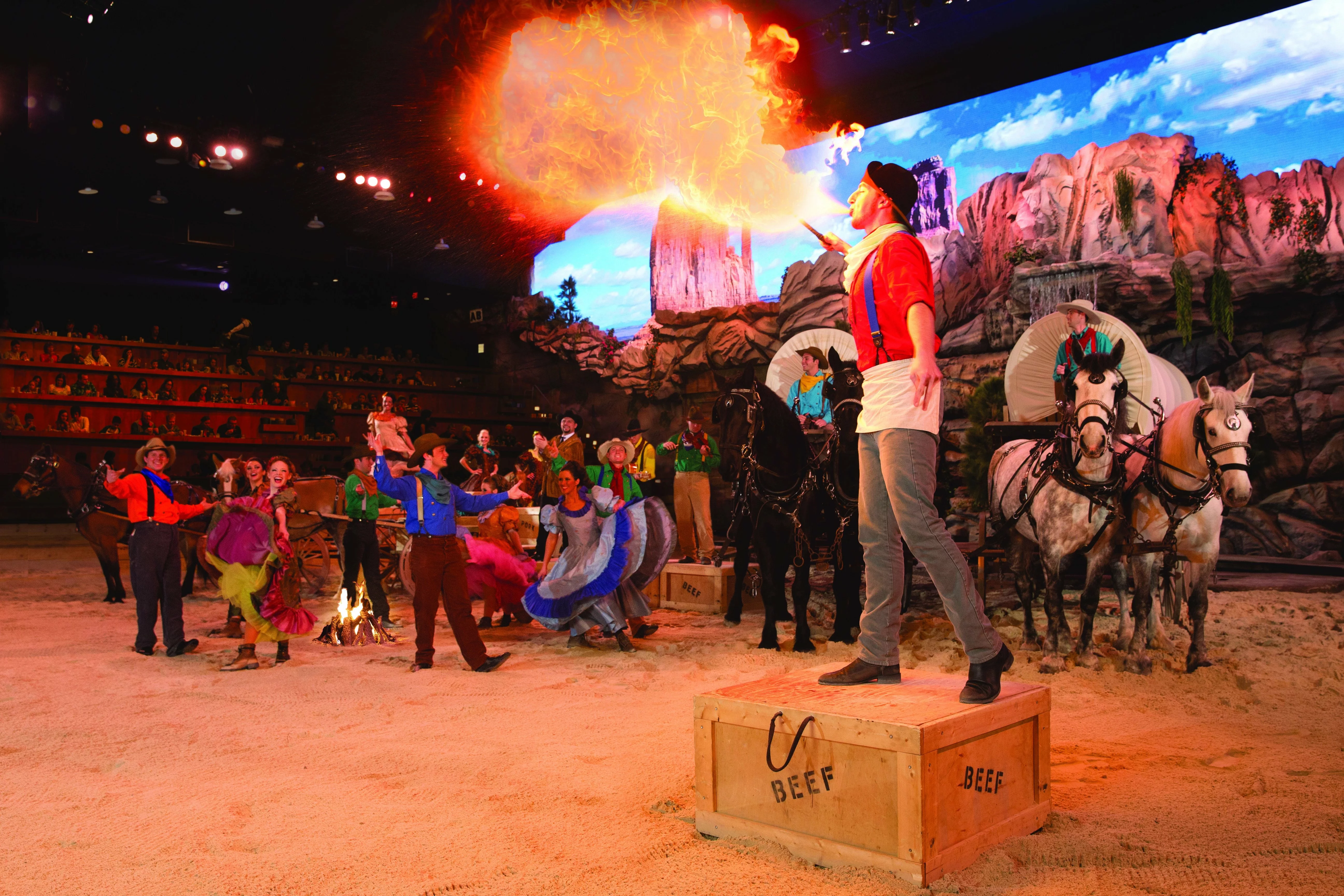 In addition to our aerial performances, Dolly Parton's Stampede features some exciting fire tricks as well! One of the highlights of our show is when our horses and talented riders circle the arena before galloping through a ring of fire. We also have an impressive fire breathing trick you don't want to miss!
6. Our Grand Finale
We couldn't end our show without an unforgettable grand finale! During our finale, both sides come together in a patriotic salute of red, white, and blue during a beautiful celebration of American patriotism. It'll have your eyes glued to the center of our arena until the very last minute!
What are you waiting for? You don't want to miss all of these special moments and more at our Pigeon Forge dinner show! Take a look at our show schedule for Dolly Parton's Stampede and plan your visit.