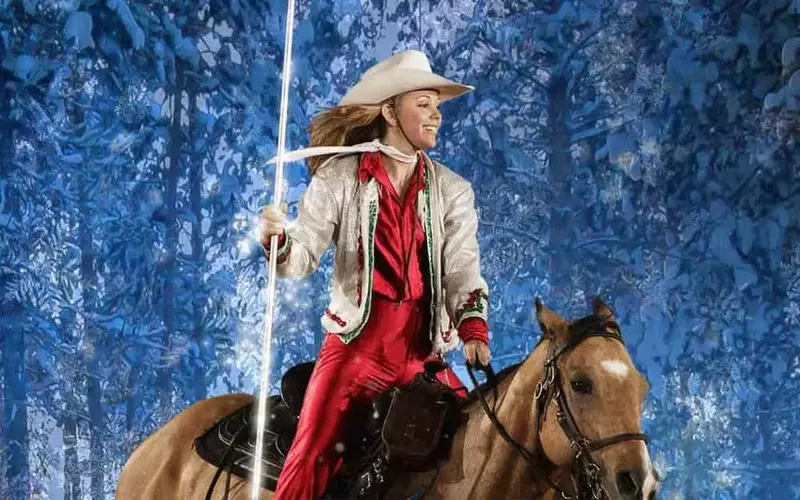 3 Things You'll Love About Our Christmas Show in Branson, MO
Happy holidays from all of us at Dolly Parton's Stampede! If you're ready to get into the Christmas spirit, plan a visit to our world-class dinner attraction. We put on a show that's filled with fun, excitement, and Christmas cheer. To help you learn more about what to expect when you visit us during the holidays, we've made a list of the top 3 things you'll love about our Christmas show in Branson, MO!
1. Heartwarming Performance
Celebrate the spirit of the season at Dolly Parton's Stampede! The true meaning of Christmas comes alive right before your eyes during our show. One of the highlights of our show is the spectacular live nativity. You'll be amazed by the beautiful angels and the three kings who ride atop camels on their way to Bethlehem. Our Stampede arena is transformed into a Christmas wonderland, with snow falling softly, twinkling lights, evergreens, poinsettias, and old-fashioned holiday costumes. Nothing compares to our amazing tribute that will warm your heart and touch your soul!
2. Festive Fun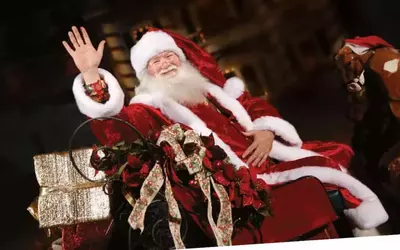 Our Christmas show in Branson, MO wouldn't be complete without some festive fun thrown in! In addition to our heartwarming moments, the audience will also get to laugh and cheer for their favorite elves from the North and South Pole as they face off in some friendly competition. Be sure to keep your eyes out for Santa Claus, too! He pays a visit atop his authentic sleigh filled with presents. Of course, you'll be able to see our incredible cast of 32 horses and talented trick riders as well for a nostalgic holiday adventure that features all your favorite Christmas songs.
3. Holiday Feast
One of our favorite parts about the holidays is getting to gather around the table with our loved ones and eat a delicious holiday feast. That's why we provide each of our guests with a four-course, festive feast to enjoy! Our Christmas feast satisfies all your home-cooked, country cravings and will remind you of the family meals you enjoy during the holiday season back home. The menu features The Stampede's Original Creamy Vegetable Soup, a Scrumptious Homemade Biscuit, a Mouth-Watering Tender Whole Rotisserie Chicken, a Delicious Hickory Smoked Barbecued Pork Loin, Buttery Corn on the Cob, a Tasty Herb-Basted Potato, and The Stampede's Very Own Specialty Dessert. You'll also be served unlimited Coca-Cola, tea or coffee!
Get Tickets for Our Christmas Show in Branson, MO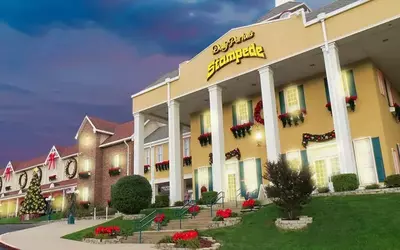 Are you ready to experience the Christmas magic at Dolly Parton's Stampede? Bring the whole family to our dinner attraction to make holiday memories that will last a lifetime. Our Christmas show runs through the end of December! We offer various showtimes throughout the holiday season, so you can pick the date and time that works best for you. Take a look at our show schedule and get your tickets for our Christmas show in Branson, MO today!