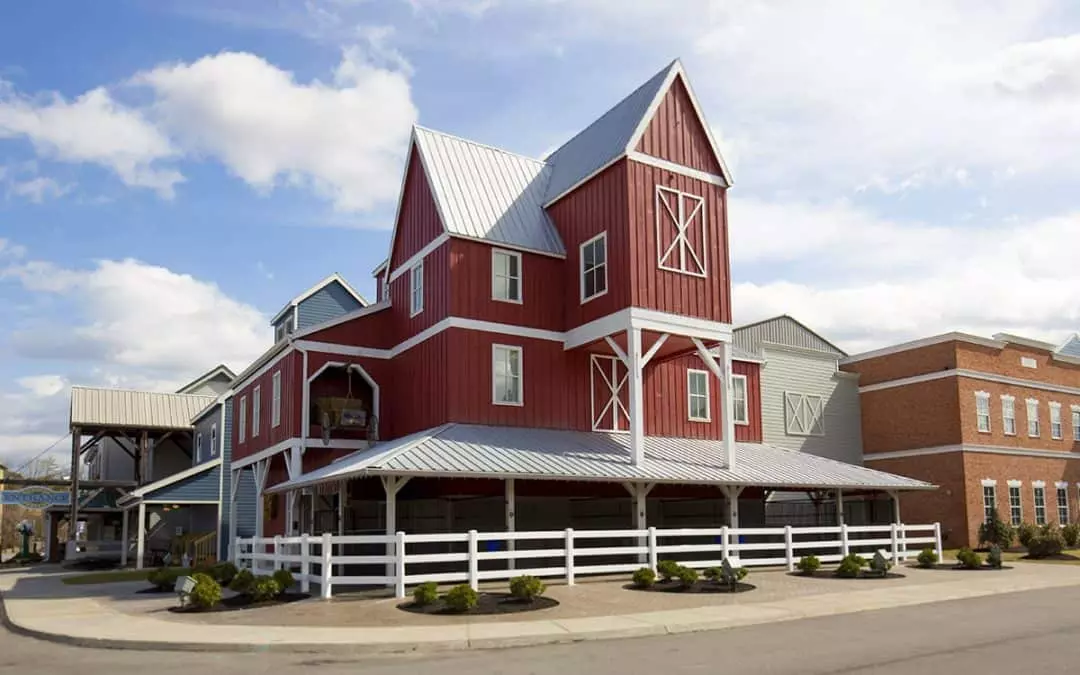 6 Things You'll Love About Dolly Parton's Stampede in Pigeon Forge
Guests fall in love with our dinner theater the second they walk through the doors. Dolly Parton's Stampede is the best place in the Smokies to make new memories with your family and friends. Do you want to learn more about what you'll love at Dolly Parton's Stampede in Pigeon Forge? Here are 6 of the top things:
1. All the Action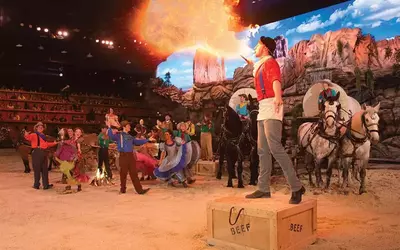 Get ready to race full-speed ahead to Pigeon Forge to experience the non-stop action at Dolly Parton's Stampede! This high-spirited adventure will provide an exciting evening for everyone. You can expect thrilling horse-riding stunts, incredible special effects, and spectacular musical productions! There is never a dull moment at our show.
2. The Live Horses
This list wouldn't be complete if we didn't mention our four-legged stars of the show. Dolly Parton's Stampede features 32 horses that perform so many exciting tricks and stunts. If you want to meet these stars, you can before the show! Our Horse Walk gives guests the opportunity to meet our horses and snap pictures with them.
3. The Delicious Meal
We live up to our title of "The Smokies Most Fun Place to Eat." While you watch our action-packed adventure, you can enjoy a delicious four-course feast. It starts with our famous creamy vegetable soup and ends with a delectable dessert. Other things you can enjoy on your plate are a hot homemade biscuit, a tender whole rotisserie chicken, a hickory smoked BBQ pork loin, corn on the cob, and an herb-basted potato. Vegetarian or gluten-free? We have separate meals for you to enjoy during the show!
4. The Family-Friendly Entertainment
One of the best parts of Dolly Parton's Stampede in Pigeon Forge is that we provide entertainment for the whole family. Visitors of all ages will have fun at our dinner attraction. Gear up for some friendly competition and cheer along with your family as you watch all the action that takes place in our 35,000 square-foot arena. We even throw in some clean, family-friendly comedy that everyone will laugh along to!
5. The Finale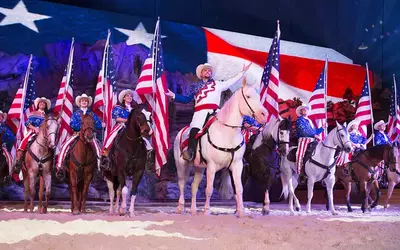 We always close out our show with our special grand finale, which is one of our guests' favorite parts of the show. After a night full of friendly competition, our cast joins together for an impressive finale, featuring flying doves and a celebration of American patriotism! You'll love the beautiful costumes, American flags and more.
6. Our Location
Dolly Parton's Stampede has a great location in Pigeon Forge — right off the Parkway! We're just a short distance from hotels, cabins, shops and other fun things to do in the area. Our convenient location makes it easy for you to get to us when you're visiting Pigeon Forge!
Are you ready to come see what all there is to love about Dolly Parton's Stampede in Pigeon Forge for yourself? Get your tickets to our dinner show today! We hope to see you soon!