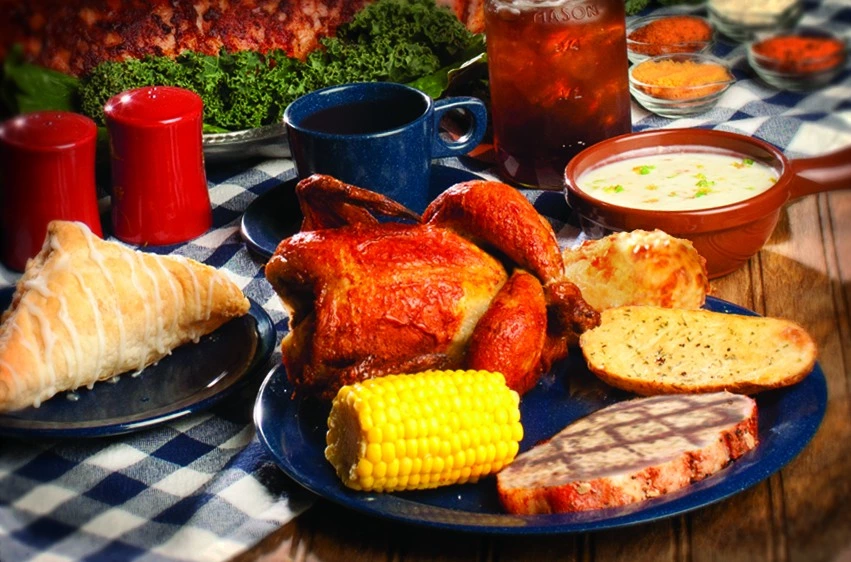 Country Cravings: All You Need to Know About the Dolly Parton's Stampede Feast in Pigeon Forge, TN
We're proud to be the most fun place to eat in the Smokies! We wouldn't have earned that title, however, if it wasn't for the delicious dinner we serve all our guests. Our savory feast is made with the finest and freshest ingredients and will remind you of the home-cooked meals you share on special occasions with your loved ones. To help you learn more about our dinner, we've created a guide to all you need to know about the Dolly Parton's Stampede feast:
When + How It's Served
Once our guests take their seats in our 35,000 square foot arena, we begin to serve our delicious feast that's as big as our main event. You don't have to worry about finding a table because your ticket will tell you which seat is yours! You'll be seated in the same spot where you'll watch our incredible show. Our dinner is four courses, so be sure to bring your appetite! Although a fork is provided, we don't judge when guests choose to dig in with their hands — in fact, it's encouraged!
What's Included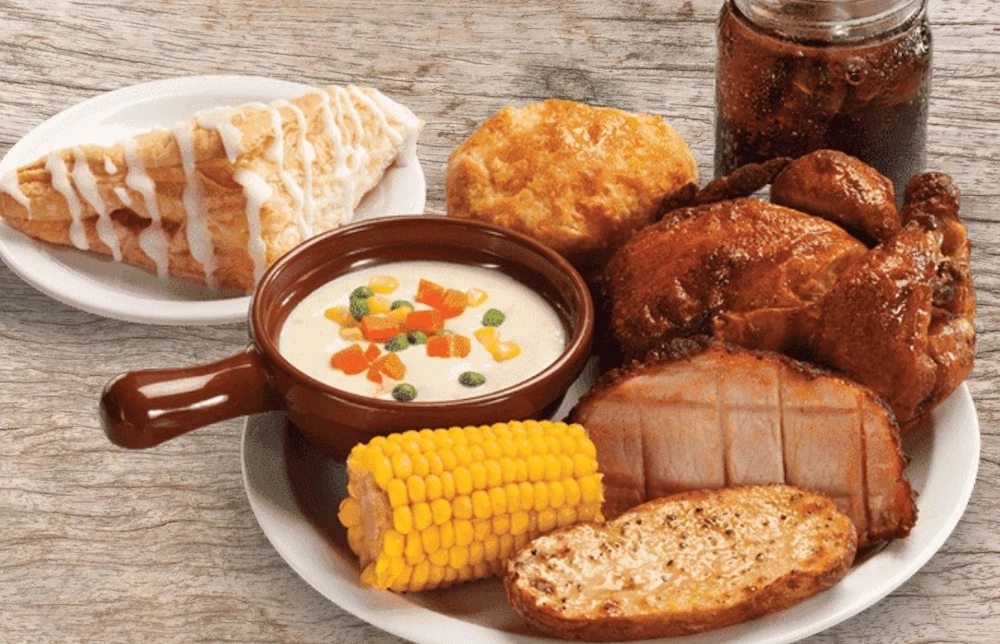 Our four-course feast is sure to satisfy all your country cravings. We know that nothing beats a home-cooked meal, and that's exactly what our mouth-watering dinner tastes like! The menu includes The Stampede's Original Creamy Vegetable Soup, a Hot Homemade Biscuit, a Tender Whole Rotisserie Chicken, a Hickory Smoked Barbecued Pork Loin, Buttery Corn on the Cob, an Herb-Basted Potato, and a Hot Flaky Apple Turnover. All of our guests are also served unlimited Coca-Cola®, tea, or coffee.
Special Meals
Do you or someone in your party have allergies or special dietary preferences? Don't worry, we still want you to be able to enjoy our Dolly Parton's Stampede feast! That's why we have special meals available upon request. Our four-course vegetarian feast includes fire roasted veggies with quinoa and multigrain rice, a hot homemade biscuit, and more. Our gluten-free feast includes a fruit cup, tender whole rotisserie chicken, and more. No one will go hungry at our Pigeon Forge attraction! If you would like one of our special meals, all you have to do is notify us when making your reservation.
What to Do While You Eat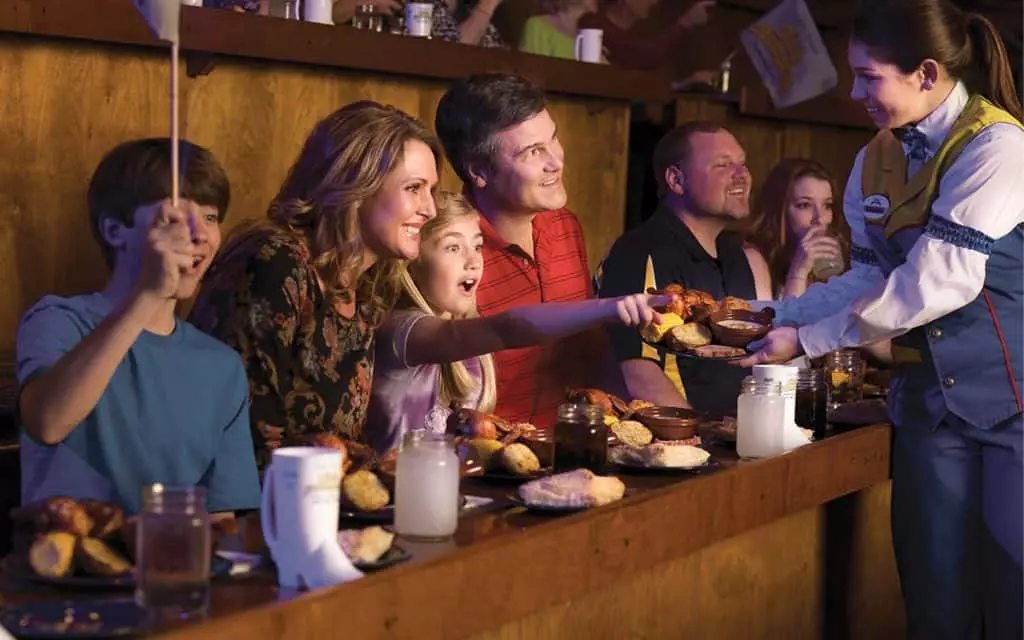 What should you do while you eat? Sit back and enjoy the show! You get to enjoy our feast while you watch the action unfold in the arena, meaning there's not a moment of boredom at Dolly Parton's Stampede. Our Pigeon Forge show features 32 magnificent horses and a cast of talented trick riders, phenomenal musical productions, and incredible special effects. You'll get to see breathtaking aerial performances, friendly competition, singing and dancing, beautiful costumes, and even some comedy from Skeeter! In addition to our horses, guests can also witness a stampede of buffalo, our famous longhorns, and a pig race. You'll want to bring both your appetite and your excitement for a high-spirited adventure when you visit us!
Are you ready to experience everything our show has to offer, including our delicious Dolly Parton's Stampede feast? Get your tickets today!