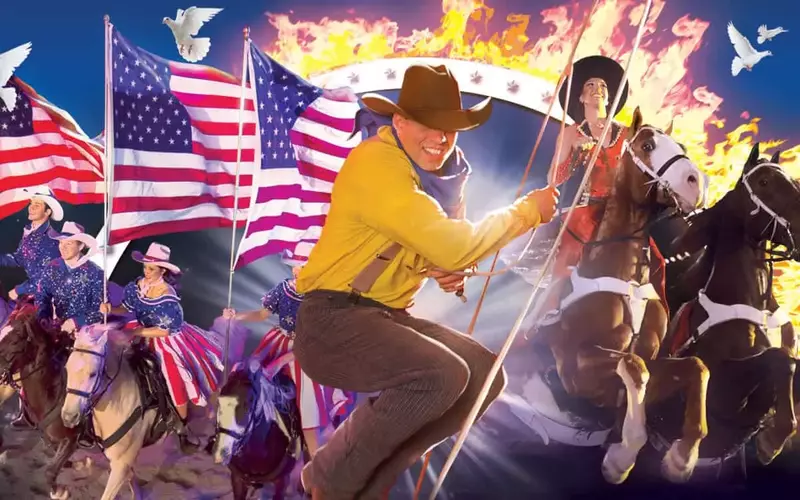 5 Unique Things About Our Dinner Show in Branson, MO
Are you ready to enjoy a one-of-a-kind performance in Branson? Come visit us at Dolly Parton's Stampede! We have so many exciting elements to the show that set us apart from all the other theaters in town. To help you learn more about Dolly Parton's Stampede, we've made a list of 5 unique things about our dinner show in Branson, MO:
1. Canine Capers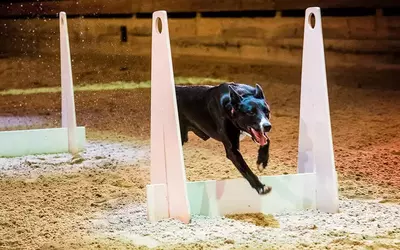 In addition to our canine capers, our show also stars horses, pigs, buffalo, longhorns, and even a dancing chicken!
2. The Most High-Spirited Adventure
Our show offers the most high-spirited adventure in town! From friendly competitions to foot-stomping music, the family fun never ends. Throughout the show, guests will be entertained by thrilling horse-riding stunts at top speed, phenomenal musical numbers, and even a little comedy! The special effects and incredible production take the show to the next level. Not to mention, we have an incredible grand finale performance that captivates everyone. Our finale features flying doves of peace and beautiful costumes in a huge celebration of American patriotism.
3. Our Meet & Greet Before the Show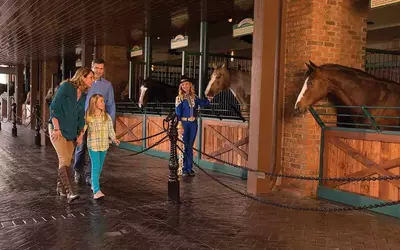 4. Audience Participation
Another great aspect of our show is the audience participation! There are so many memories to be made just watching our show, but select audience members have the chance to become a part of all the action! You'll love being able to sit back and cheer on one of your family members or friends as they join the show.
5. Our Dinner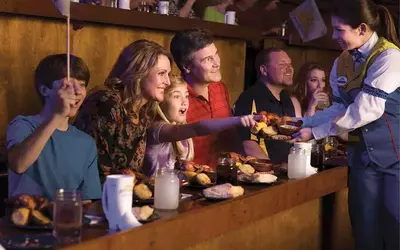 Get Tickets for Our Dinner Show in Branson, MO
Now that you know more about the unique aspects of our dinner show in Branson MO, we bet you can't wait to come and see it for yourselves! Take a look at our show schedule and get your tickets to Dolly Parton's Stampede today.