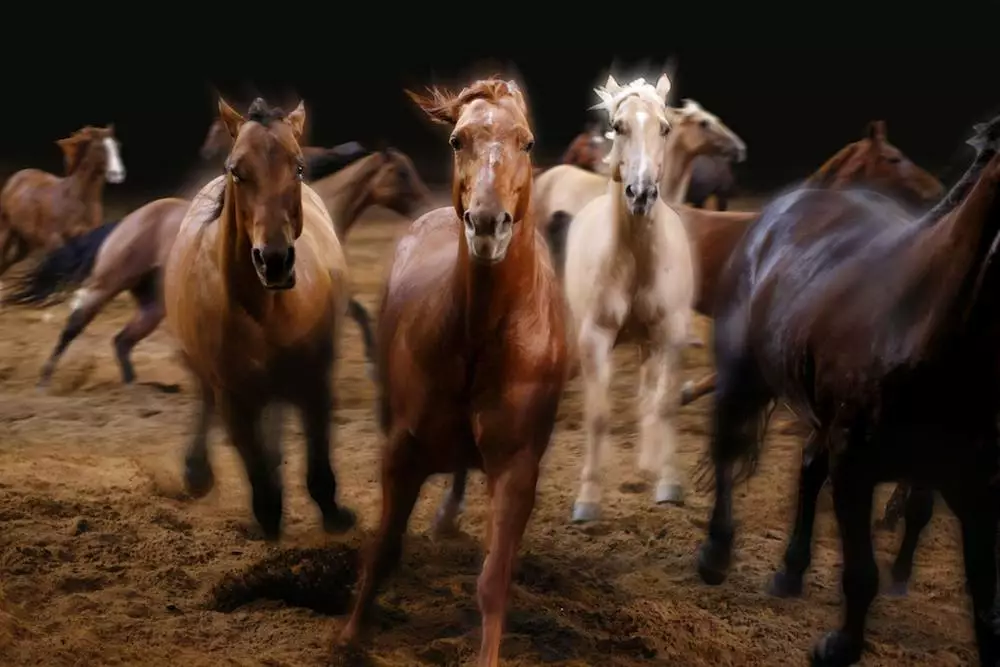 5 Fun Facts About the Animals at Dolly Parton's Stampede in Branson
Not only is Dolly Parton's Stampede the world's most visited dinner attraction, it's also one of the best family-friendly shows! One aspect of our show that people of all ages love is our live animals. Not only do we have a cast of talented human performers, we also have animals who captivate the audience with their skills and talent. To help you learn more, we've gathered some fun facts about the animals at Dolly Parton's Stampede in Branson:
1. We Have 32 Magnificent Horses.
The stars of our show are our beautiful horses. Dolly Parton's Stampede features a cast of 32 magnificent horses. Our trick riders and horses show off their skills through stunts and tricks that you'll have to see to believe! One of the best parts about visiting us is that you'll have the opportunity to meet these stars before the show when you arrive early for our Horse Walk! Say hello to the four-legged beauties in their stalls before they storm into the arena for an unforgettable performance. Bring a camera or your phone to the Horse Walk so you can be sure to get a photo with one for the perfect souvenir!
2. We Have a Relay Dog Event.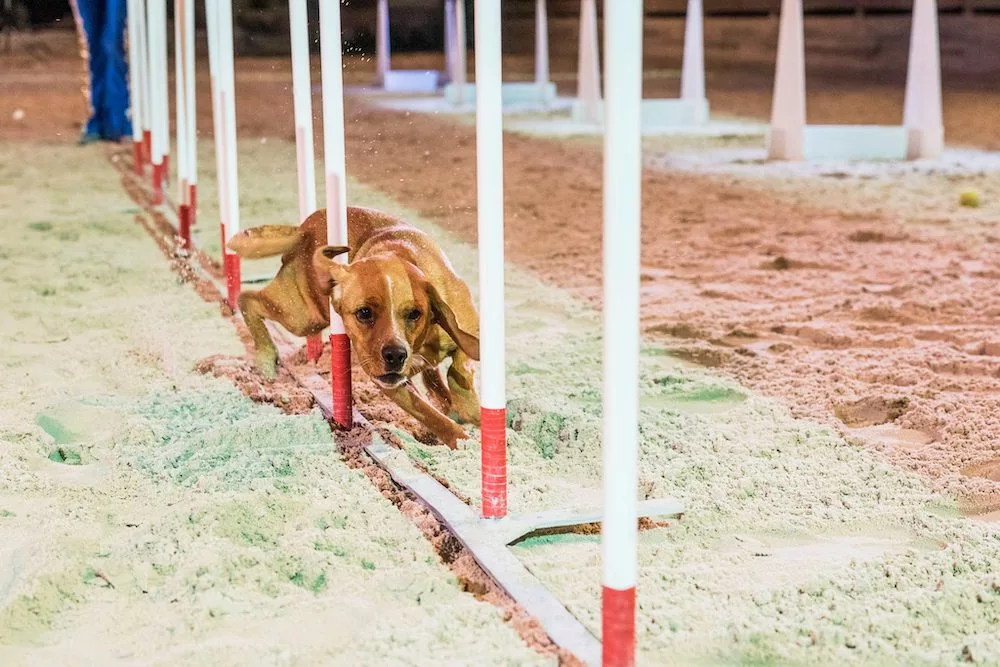 Dolly Parton's Stampede in Branson features our incredible Canine Capers act! This is a stunt dog relay event that includes Fly-Ball racing, an agility course, and a high jump for an exciting head-to-head competition between man's best friends. All of the dogs who participate in our show are rescue animals and are specially trained to please dog lovers everywhere!
3. We Have Longhorns.
One of the most loved animals in our show is the longhorn. Our longhorns are always a guest favorite. They make an appearance during the show as the pioneering settlers move west in search of new lands. This is a special moment because for most of our guests, this is the closest they will ever get to these incredible animals!
4. We Have a Pig Race
Another crowd-favorite moment at Dolly Parton's Stampede is the pig race! Our hilarious pigs race through the arena to bring home a win for their side. This animal event adds more fun and excitement to the show — you never know which pig will end up finishing first!
5. We Have a Stampede of Buffalo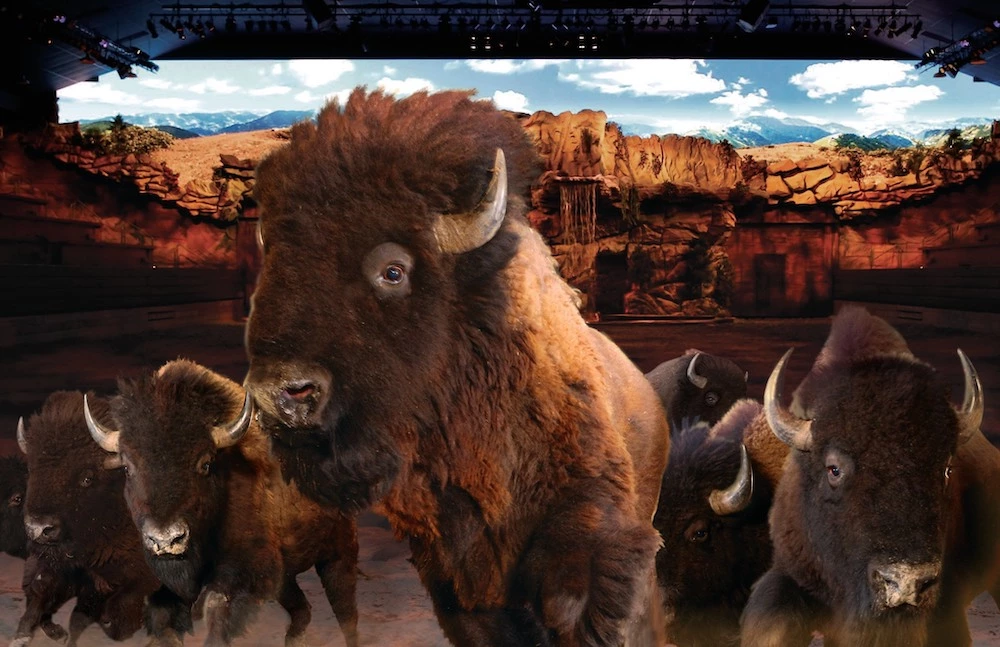 In addition to the magnificent animals listed above, our Branson show also features buffalo! Audience members will be wowed as a stampede of buffalo enter the arena. These powerful, majestic animals are a memorable part of our show. It's not every day you get to see a herd of buffalo with your own eyes!
Visit Dolly Parton's Stampede in Branson
Plan a visit to our show to see all the animals at Dolly Parton's Stampede in Branson! You can get a picture with one of our beautiful horses, cheer on your favorite pig during their race, and so much more when you visit us. After the show, be sure to stop by our gift shop to get a plush version of your favorite animal performer! Take a look at our show schedule and choose the date you want to visit Dolly Parton's Stampede.