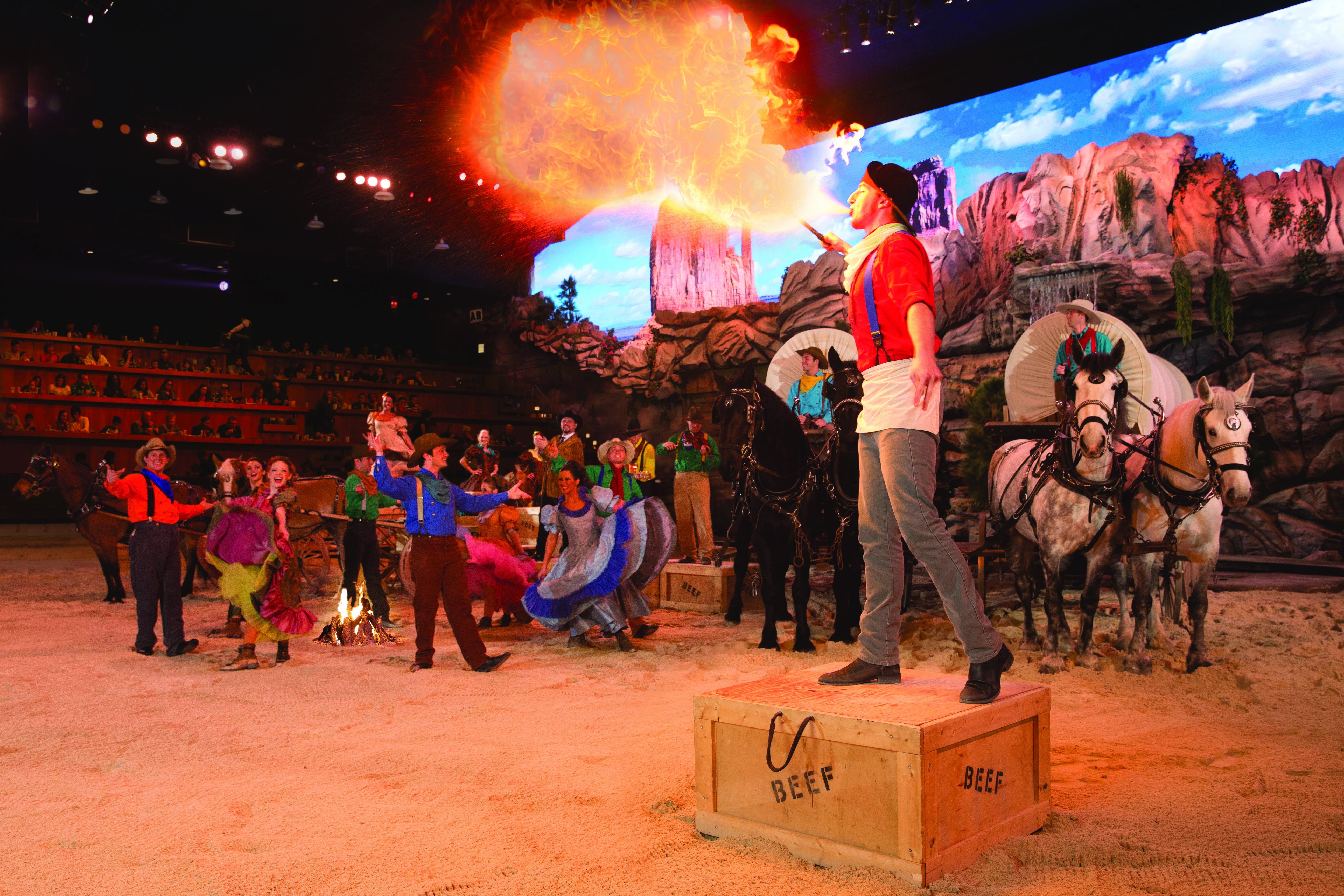 6 Fun Things to Know About Our Show in Pigeon Forge, TN
When you step inside our 35,000 square foot arena, you can expect a high-spirited adventure unlike any show you've seen before. Dolly Parton's Stampede is the most fun place to eat in the Smokies, offering both a four-course feast and a fun-filled show. If you're ready to learn more about what to expect when you visit, check out our list of 6 fun things to know about our show in Pigeon Forge, TN.
1. Have Fun Before the Show Begins
Did you know that the excitement begins before the actual show starts? Visitors can experience the Horse Walk, which gives them the opportunity to meet our 32 beautiful horses in their stalls before they show off their talent in the arena. You can also grab a cold drink in the saloon, play some checkers, enjoy a song or two, and say hello to Nugget, our resident chicken!
2. We Have More Than Just Horses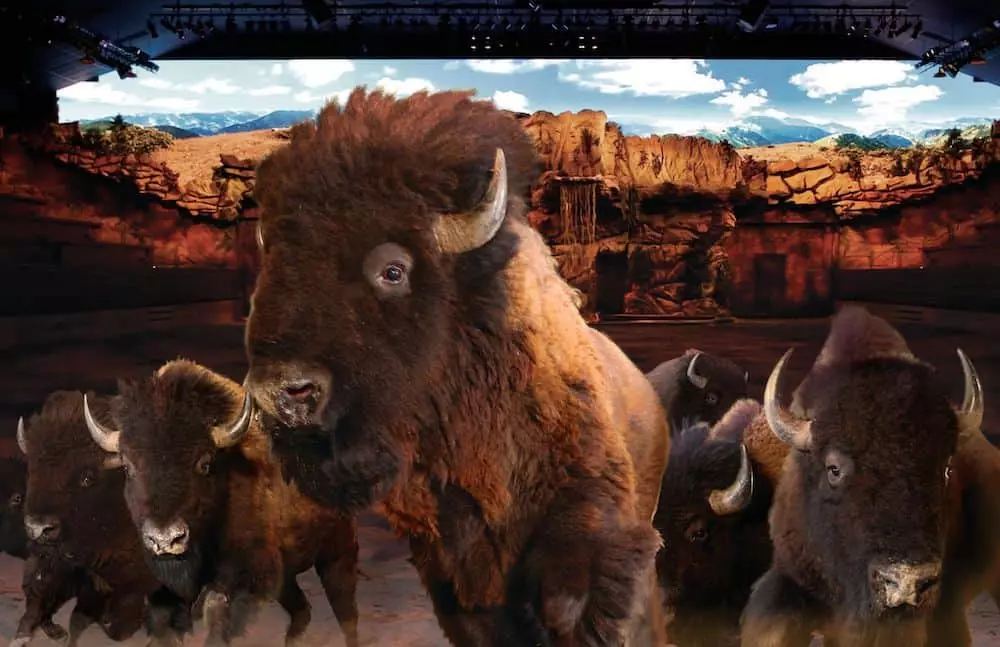 Our horses are sure to captivate the audience with their stunts, but they aren't the only four-legged cast members! Our show also features a pig race that will keep a smile on your face the entire time, as well as buffaloes, longhorns, and chickens. All of our animal performers add an exciting element to our show. Of course, we can't forget our incredibly talented human performers, from our comedian Skeeter, to our singers and dancers, to our trick riders, to our fire breather!
3. Audience Members Can Participate
Our cast members aren't the only ones who get to be a part of all the action! Our show in Pigeon Forge, TN provides the opportunity for audience members to join in on some of the action as well. A few lucky members of the audience are chosen each night to come down to the arena floor to try their luck in some fun events!
4. You Can Celebrate the Holiday Season With Us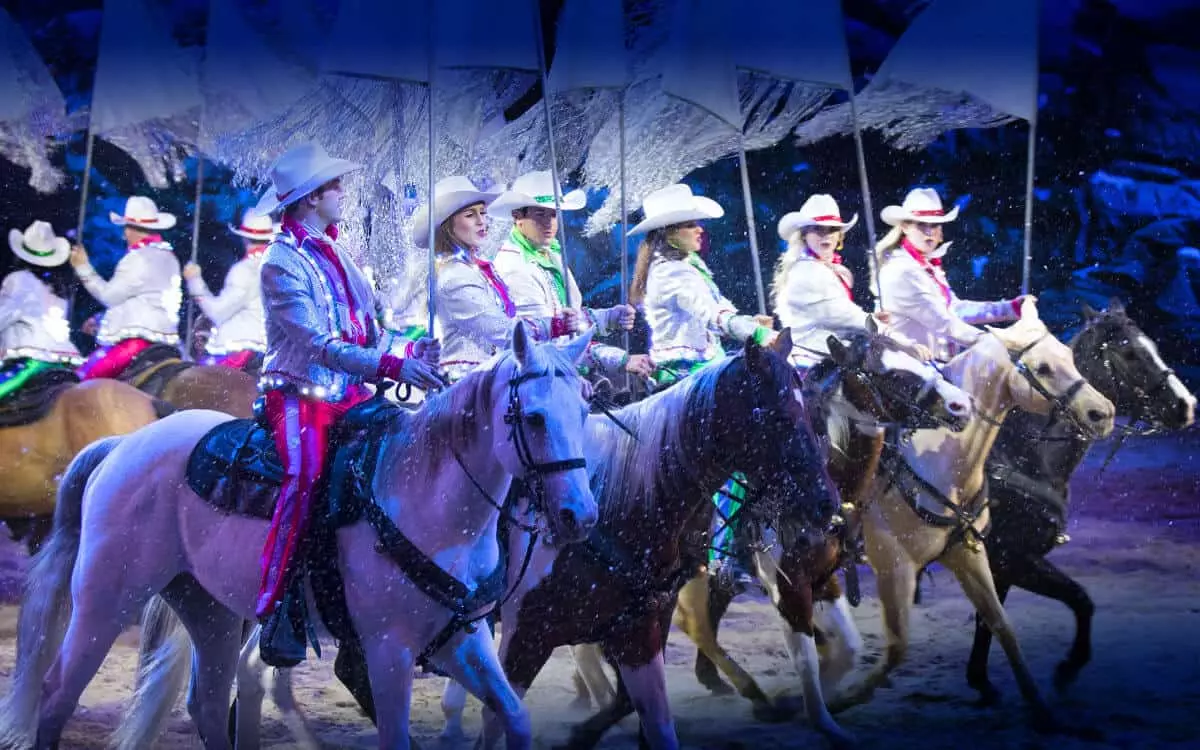 You can celebrate the Christmas season with us at Dolly Parton's Stampede! Each holiday season, we put on an incredible Christmas show to get everyone in the holiday spirit. Our Stampede arena is transformed into a fantasy land, complete with twinkling lights, evergreens, old-fashioned holiday costumes, and your favorite holiday music. You'll watch as the elves from the North Pole and South Pole compete in a friendly competition while enjoying a festive feast!
5. Our Show Features Original Dolly Parton Songs
Are you a big Dolly Parton fan? Of course you are! When you visit our show in Pigeon Forge, you'll get to hear original Dolly Parton music. We have a stunning aerial performance that features "Wild Horses," which was written and recorded by Dolly for the Stampede! You'll also love our unforgettable finale, during which our riders and horses join in the center of the arena for a red, white, and blue salute to America, featuring a special Dolly Parton song.
6. Silverware is Optional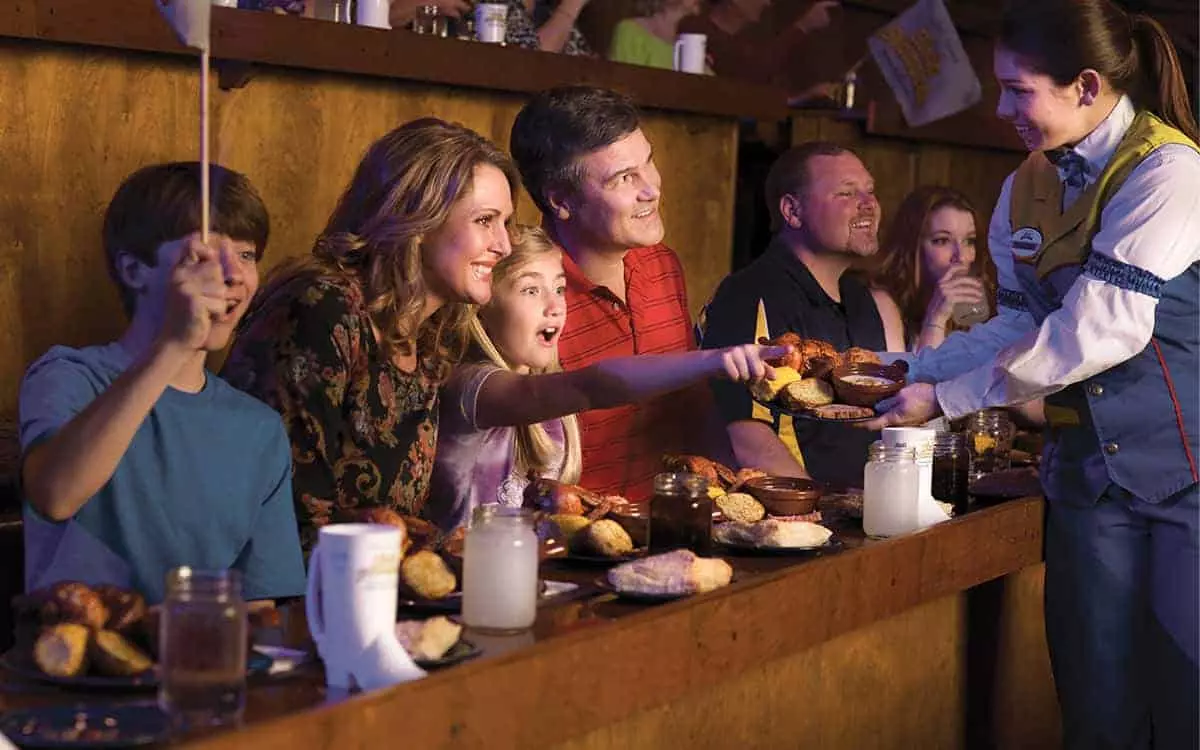 One of the best parts about dining at Dolly Parton's Stampede is that silverware is optional! We serve a four-course feast of creamy vegetable soup, a homemade biscuit, a whole rotisserie chicken, a hickory smoked barbeque pork loin, buttery corn on the cob, an herb-basted potato, and a hot flaky apple turnover. Who needs silverware when you can eat this entire meal with your hands? Trust us, you won't feel out of place using your hands — we encourage it!
Tickets for Our Show in Pigeon Forge, TN
Are you ready to come enjoy everything Dolly Parton's Stampede has to offer? Get tickets to our show in Pigeon Forge, TN today!