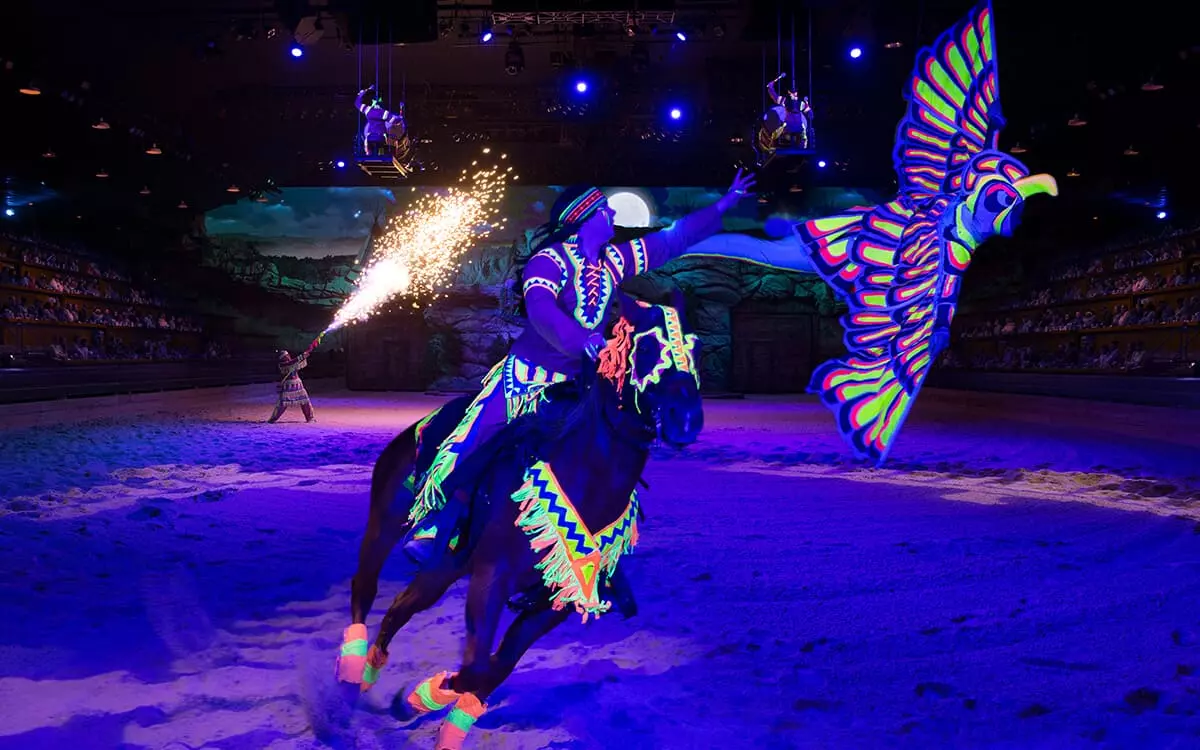 3 Great Reasons Our Pigeon Forge Dinner Show is a Can't-Miss Attraction
Make the most of your Smoky Mountain vacation with a trip to our Pigeon Forge dinner show, Dolly Parton's Stampede! Our always entertaining show provides an exciting and awesome experience for all guests! Featuring fun for all ages, Dolly Parton's Stampede provides endless laughs and smiles for all! You don't want to miss the best dinner show the Smokies has to offer. Here are 3 reasons our Pigeon Forge dinner show is a can't-miss attraction:
1. Great Show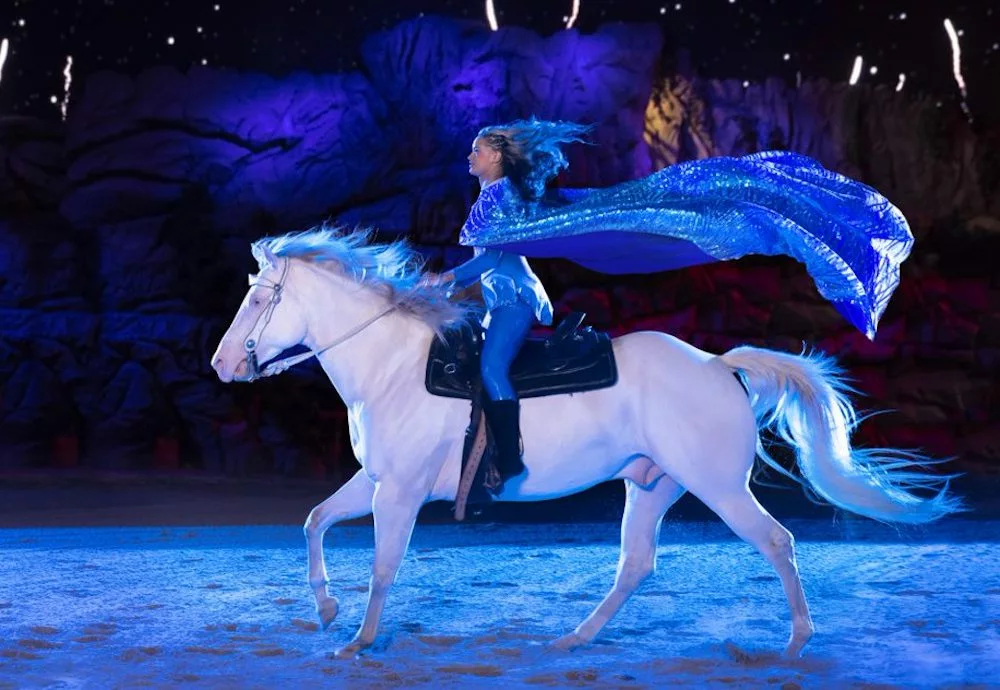 Known as "The Most Fun Place to Eat in the Smokies," Dolly Parton's Stampede is an hour and a half of non-stop entertainment! Our 32 magnificent horses and their riders are the stars of our show as they compete and perform spectacular stunts! Incredible special effects and music productions add to the entertainment value of our show. These horses and performers put on quite a show in our 35,000 square foot arena with a long list of tricks and performances that will blow your mind! You don't want to miss an original song written and recorded by Dolly herself that echoes throughout the arena during an awesome aerial performance!
2. Great Food
Not only do you get to take in an amazing show, you get fed a delicious full meal at our Pigeon Forge dinner show! After taking your seat in our theater, you'll receive a four-course feast that will blow you away with just how tasty it is! These home-cooked country cravings give you a taste of the Smoky Mountains. Our four-course feast includes:
Our Own Original Creamy Vegetable Soup
Hot Homemade Biscuit
Tender Whole Rotisserie Chicken
Hickory Smoked Barbeque Pork Loin
Buttery Corn on the Cob
Herb Basted Potato
Hot Flaky Apple Turnover
Unlimited Coca-Cola, tea or coffee
We also have options for guests with dietary restrictions or preferences so that everyone can enjoy a meal with us! We're happy to offer both vegetarian and gluten-free options. Simply notify us you'd prefer a vegetarian or gluten-free meal when making your reservation and we'll make sure you're all set come show time.
3. Great Service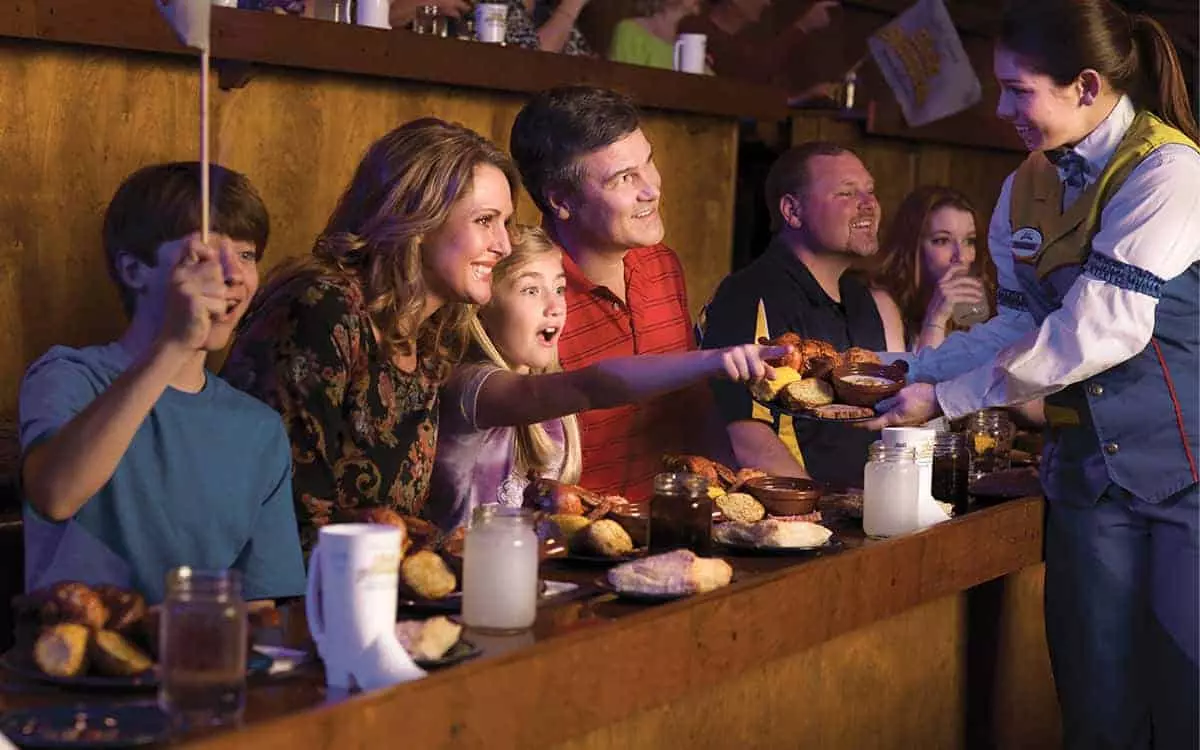 The service from our staff is unmatched at Dolly Parton's Stampede! Our servers juggle trays of food and drinks, working hard to keep hundreds of guests well fed! Whatever you might need, just ask, and we'll be happy to provide it! We take pride in providing the finest customer service for all our guests to ensure the best experience possible.
A great show, great food and great service are all reasons why people visit our Pigeon Forge dinner theater each year! We hope you're ready to visit us soon! Grab your tickets to Dolly Parton's Stampede today and start planning your trip!