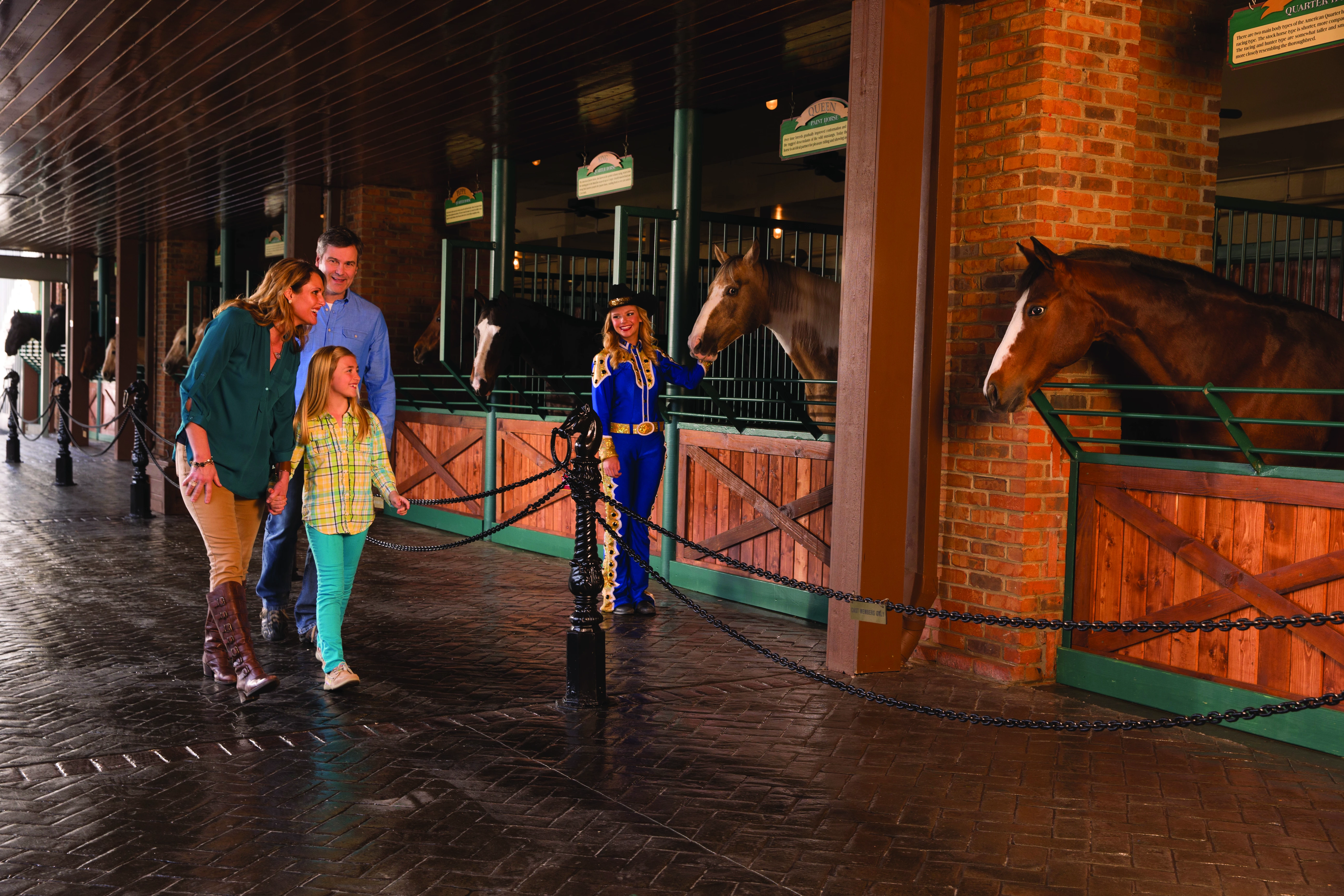 Why We're One of the Best Things to Do in Branson with Kids
Are you looking for an exciting activity to do with your kids while you're in Branson? Look no further than Dolly Parton's Stampede! We're the place to be for families with kids. You can enjoy both a family feast and a high-spirited show. Learn more about what makes us one of the best things to do in Branson with kids:
Our Horse Walk
When you visit Dolly Parton's Stampede, you have the special opportunity to meet some of our stars before all the action begins! Our Horse Walk is a favorite among kids. At the Horse Walk, guests have the opportunity to meet our 32 beautiful horses in their stalls and snap a photo with them. Kids love getting to see the horses up close before watching them take the arena by storm with their impressive stunts.
Our Entertainment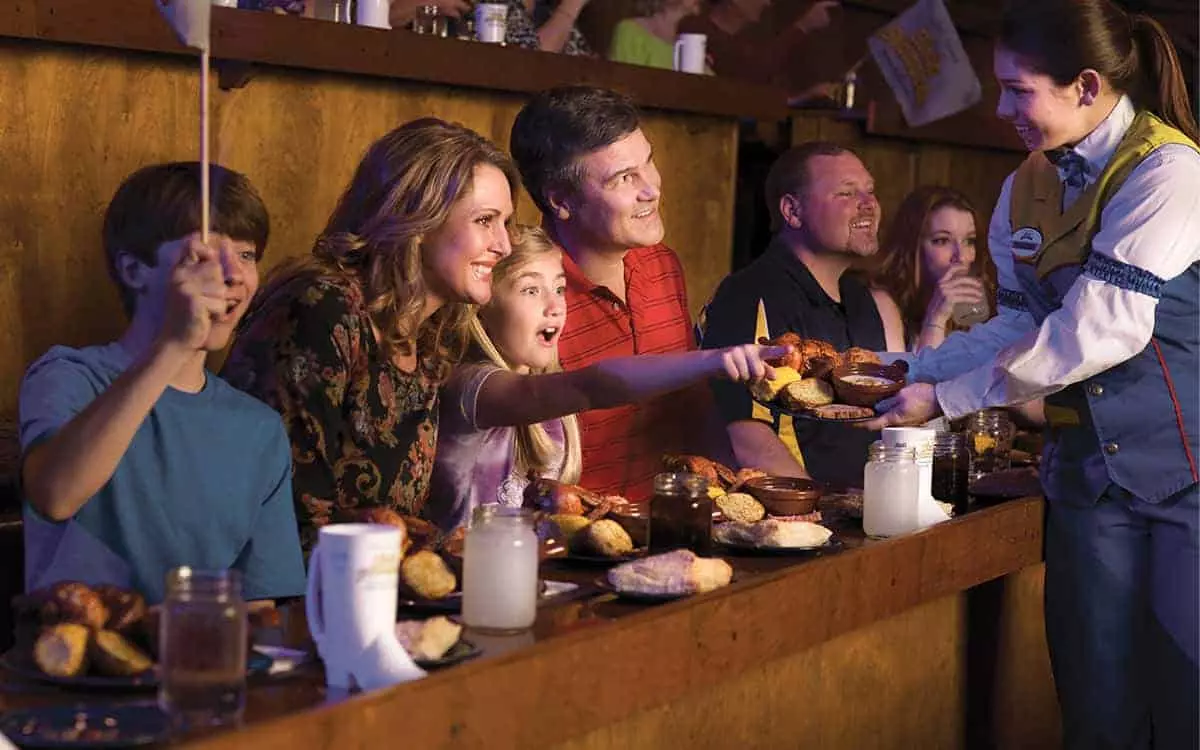 When we say our show is family-friendly, we mean it! Guests of all ages will be amazed by this high-spirited adventure. Our show features a cast of top-notch trick riders and horses, friendly competition, special effects, phenomenal musical productions, and more. Our Canine Capers are a big hit with kids as well! The smiles won't leave their faces as they watch the dogs compete in a friendly relay event. Not only will Dolly Parton's Stampede keep kids entertained, but parents will love it, too! Our show takes place in a 35,000 square-foot arena, so not even the weather can ruin a fun-filled evening. All you have to do is sit back, relax, and enjoy the show!
Our Food
Another reason we're one of the best things to do in Branson with kids is because we offer a four-course meal that they will love! Why worry about finding a restaurant that all your kids will love when you can bring them to our show and guarantee they get a delicious dinner? Plus, we encourage all our guests to eat their meals with their hands — something we know all kids will jump at the chance to do! Even the pickiest of eaters will find something to love on our menu. It includes creamy vegetable soup, a homemade biscuit, a tender whole rotisserie chicken, a hickory-smoked barbecued pork loin, corn on the cob, an herb-basted potato, and a specialty dessert!
Our Gift Shop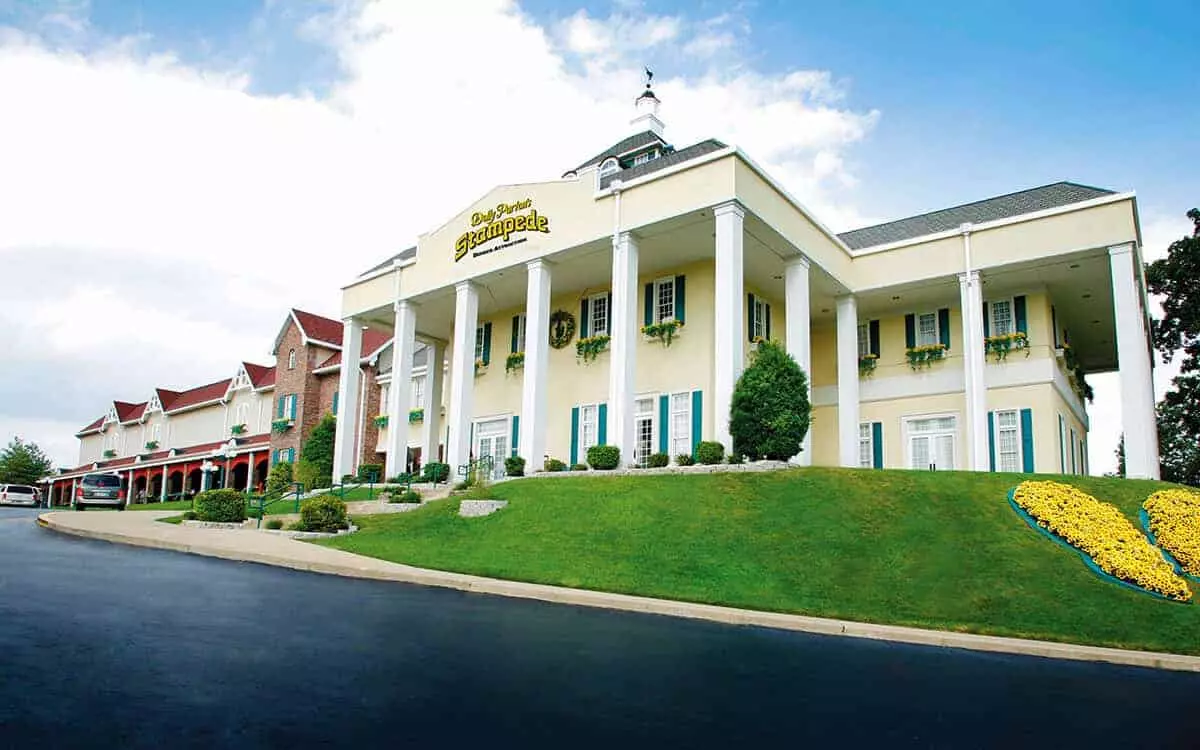 Make your evening even more special for the kids by taking them to our gift shop and letting them pick out a souvenir! If they loved watching our four-legged stars of the show, get them a plush horse to take home with them! We also have stick horses so they can practice their own horse-riding tricks, as well as clothes, hats, stuffed animals, and other toys. Don't worry, parents, we have items for you, too! Find the perfect souvenir t-shirt, home decor, and our signature creamy vegetable soup mix. You'll just have to plan a visit to see what else you can find in our gift shop!
Now that you know why we're one of the best things to do in Branson with kids, it's time to plan your visit! Your kids will love the opportunity to spend an evening at Dolly Parton's Stampede. Take a look at our show schedule and get your tickets today to guarantee a fun family outing.