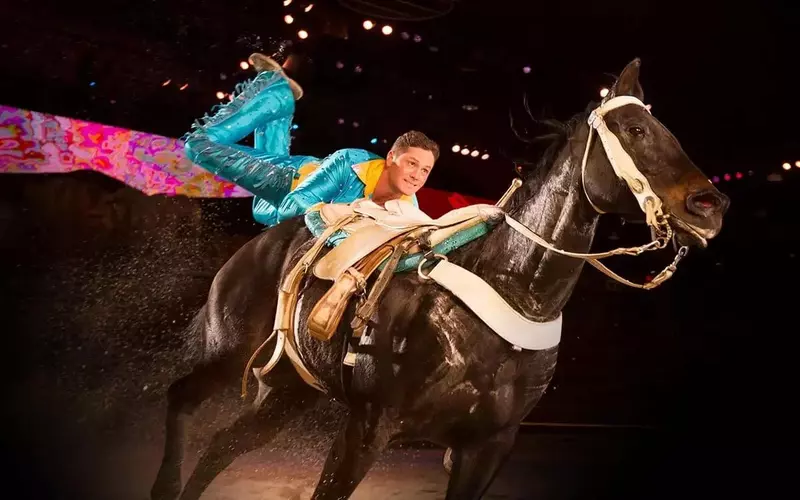 3 Reasons We're at the Top of Branson Attractions
Are you ready to experience the best attraction that Branson has to offer? Plan your visit to Dolly Parton's Stampede! Our world-class dinner attraction offers an incredible experience for visitors of all ages. To help you learn more, we've made a list of the reasons we're at the top of Branson attractions!
1. Most Fun Place to Eat
At Dolly Parton's Stampede, we don't just offer an ordinary dinner. We serve our guests a delicious four-course feast they can enjoy while watching our high-spirited entertainment! It's no secret that we're the most fun place to eat in Branson. Our meal includes our Original Creamy Vegetable Soup that's a big hit among everyone who visits, along with a scrumptious homemade biscuit, a mouth-watering tender whole rotisserie chicken, hickory smoked barbecued pork loin, buttery corn on the cob, a tasty herb-basted potato, and our very own specialty dessert! You don't even have to use silverware to enjoy this meal — in fact, we encourage all our guests to dig in with their hands. While you eat, your eyes will be focused on the center of our arena, where a cast of 32 magnificent horses and talented trick riders show off their skills. Our show not only features riding stunts, but we also have a stunt dog relay event, stunning special effects, and phenomenal musical productions. If you visit in November or December, enjoy our special Christmas show with a live nativity, holiday music, and more.
2. Perfect for Any Occasion
3. Great for Groups
Branson is one of the most popular tourist destinations, and for good reason! It's also one of the most popular spots for group vacations because of the abundance of things to do. Dolly Parton's Stampede is great for groups! Not only will our dinner attraction provide your group with memories that will last a lifetime, but we also offer a deal for groups. Groups of 20 or more can get a special discount. All you have to do is fill out our Groups Form to get more information. We can accommodate groups as large as 1,000 people, so no group is too big for Dolly Parton's Stampede.
Get Your Dolly Parton's Stampede Tickets Today
Are you ready to visit our top Branson attraction? Get your tickets to Dolly Parton's Stampede today to see our incredible Christmas performance, or plan a trip to see us next season!