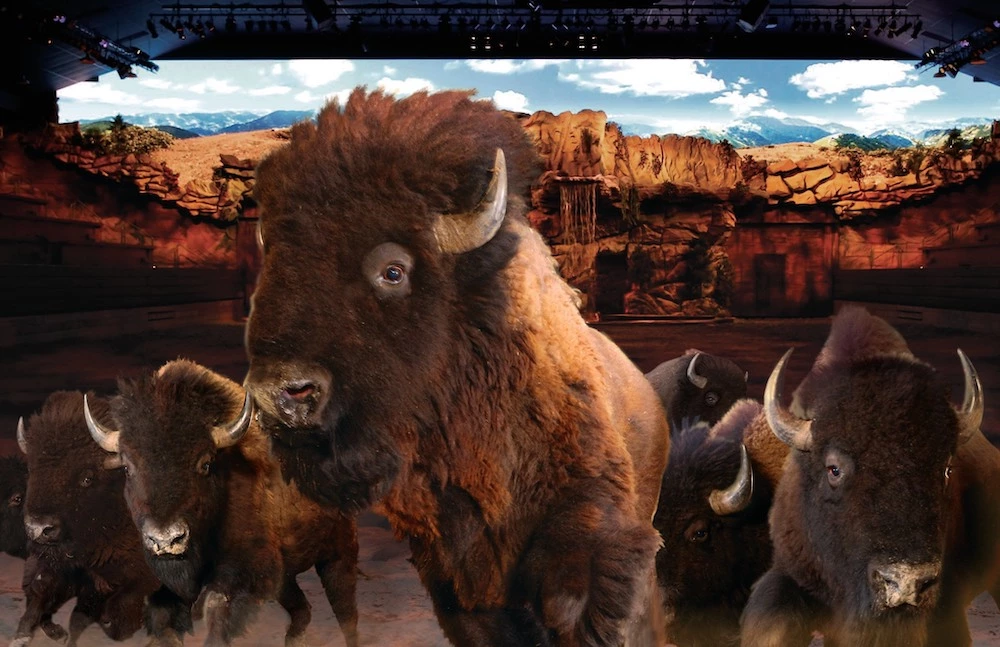 7 Surprising Facts About Our Dinner Show in Branson, MO
Our dinner show in Branson, MO is the most fun place to eat in the area! If you've been to Branson or thought about visiting, we're sure you've heard about Dolly Parton's Stampede. There may be some things you still don't know about us though, and we're here to help you learn more! Here are 7 surprising facts about our dinner show in Branson, MO.
1. Silverware Is Optional
Have you ever seen a meal that looks so good you want to dig right in with your hands? That's what you'll be served at Dolly Parton's Stampede! The best part is that we actually encourage all guests to use their hands. That's right — silverware is optional. We offer guests silverware if they prefer, but you won't feel out of place eating with your hands!
2. The Fun Starts Before the Show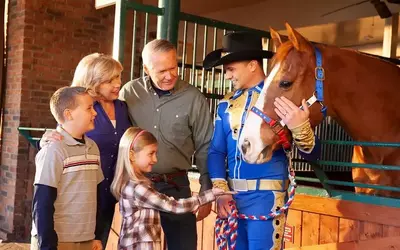 One surprising fact about our dinner show in Branson is that the fun actually starts before the show! Guests can arrive early for the Horse Walk and meet our four-legged stars before they show off their skills in the arena. You can also head to the Saloon to play games, grab a drink before the show, and meet our resident chicken, Nugget!
3. Special Meals Available Upon Request
Our dinner show experience wouldn't be the same without enjoying a delicious meal while you watch the performance. That's why we're happy to offer special meals upon request for those with dietary needs and preferences. We have both vegetarian meals and gluten-free meals available. All you have to do is let us know when you buy your tickets if you would like a special meal.
4. You Can Make Our Soup at Home
It's not surprising that the Stampede's signature creamy vegetable soup is so loved by guests, but what may surprise you is that you can make it at home! If you love our soup, stop by the gift shop before you leave to purchase our soup mix. All you have to do is add vegetables to suit your taste! If you can't make it to our show, don't worry. Our creamy soup mix is available to purchase online!
5. Our Horses Are Groomed Before & After Each Show
At Dolly Parton's Stampede in Branson, MO, we take pride in providing exceptional quality care for all our four-legged stars of the show. Their health and safety is a top priority. That's why we groom our horses before and after each show. The animals end their days being bathed and brushed before bedding down for the night. We also make sure to rotate our equestrian performers across different acts of the show so that all of them get plenty of rest and relaxation.
6. Our Show Features Original Dolly Parton Songs
Dolly Parton herself may not perform at the Stampede, but that doesn't mean you won't get to enjoy her music throughout the show! Did you know that our show features original Dolly Parton songs? The star actually wrote and recorded a song just for one of our acts, titled "Wild Horses." The song echoes throughout the arena during a breathtaking aerial performance.
7. Our Show Has Been Around for Over 25 Years
Dolly Parton's Stampede in Branson first opened its doors to visitors in 1995. Since then, we've continued to entertain guests of all ages and become the world's most visited dinner attraction! Over the years, we've continued to add acts and tricks that make our show even more special and continue to wow visitors. Guests return year after year to enjoy everything our dinner show has to offer!
Now that you know more about our dinner show in Branson, MO, we bet you can't wait to start planning your visit to experience it for yourselves! Take a look at our Branson show schedule and get your tickets today.