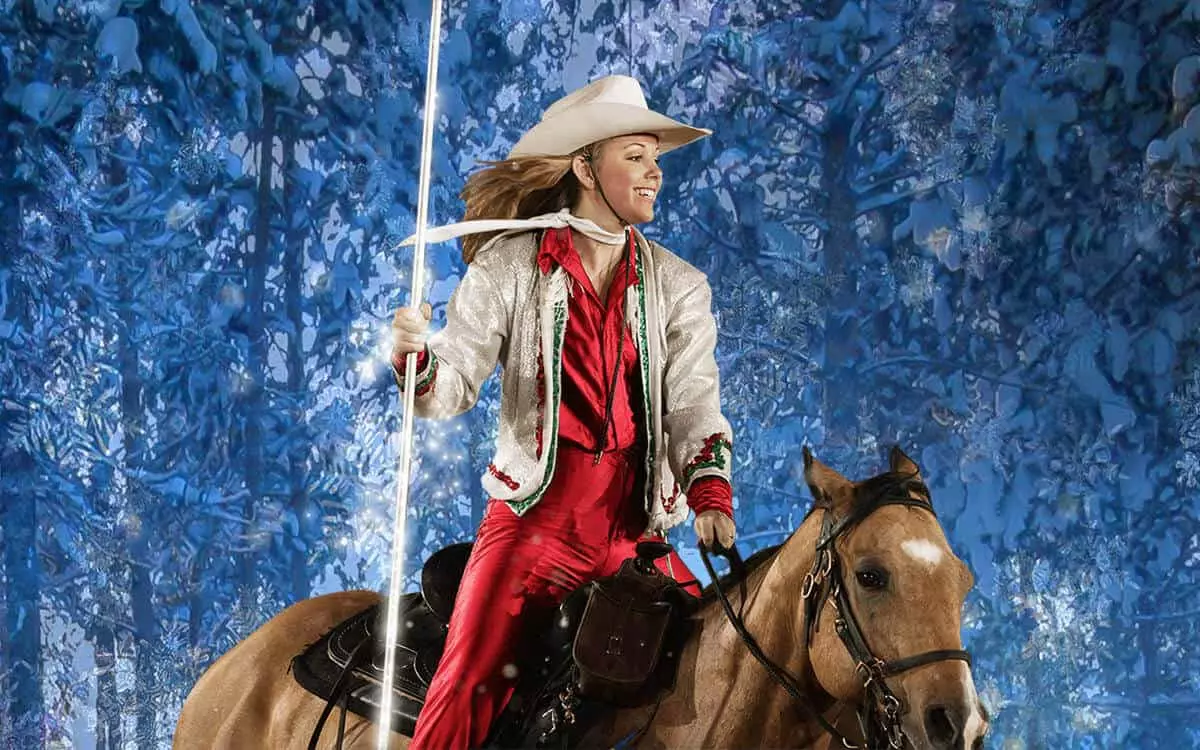 Here's What Guests Love About Our Dinner Show in Branson, MO
Fun and family are the two things you'll find plenty of at Dolly Parton's Stampede! Families flock to our dinner show in Branson, MO, where they're entertained by our 32 magnificent horses and their riders, who engage in competitions and perform high-speed stunts! We love hearing about our guests' experiences at our show to find out what they love most about visiting us, and now we're sharing some of the most common things we hear the most with you! Here's what guests love about our dinner show in Branson, MO:
We Provide a Great Time!
Many of our guests who leave reviews note that they always have a great time when they visit us! Everyone from kids to adults will have fun at Dolly Parton's Stampede. There's a reason people call our show "the most fun place to eat in Branson." The adventure, humor, and excitement you'll witness at our world-class dinner attraction is unlike anything else in the area! From the moment the action begins to the end of our show, everyone in the family will be entertained.
An Exciting Horse Walk!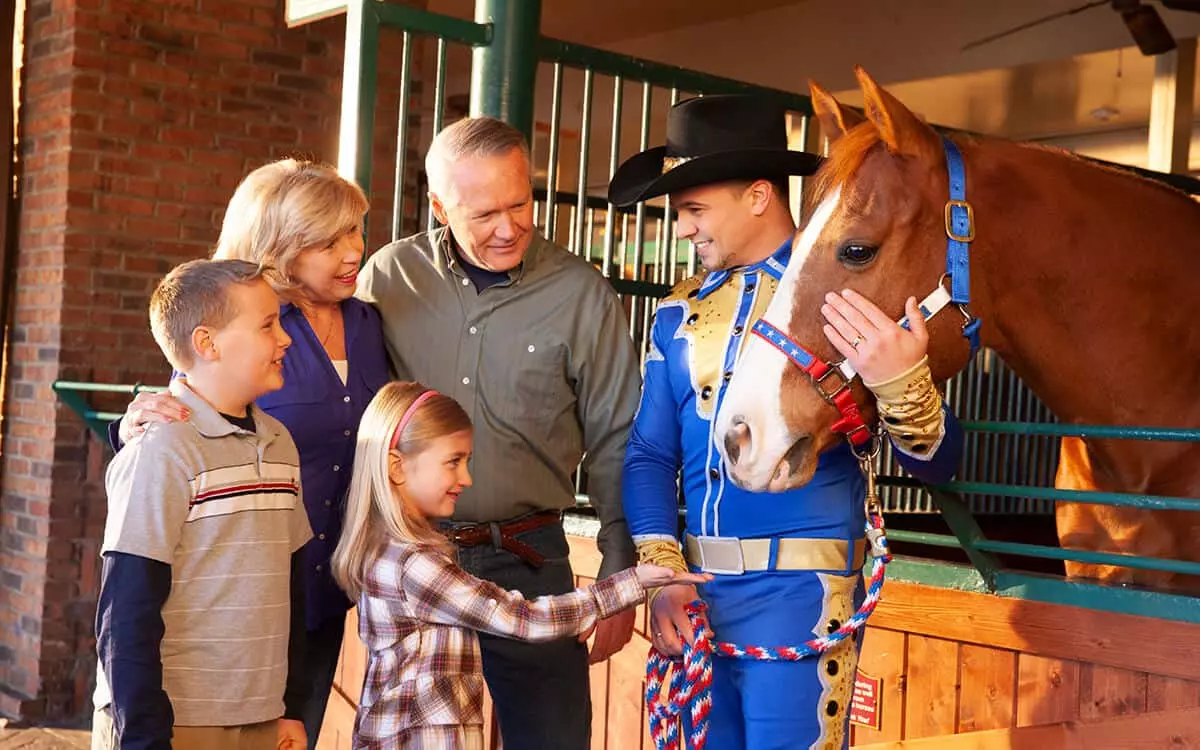 One of the best parts about visiting Dolly Parton's Stampede is having the opportunity to meet our famous horses before the show begins! Our Horse Walk is mentioned in so many of our guest reviews. You'll want to make sure you arrive at the show early to take part in our "Horse Walk!" During this fun pre-show stroll, guests can walk along the stables and see our four-legged stars of the show! You'll be amazed by the many different species of horses and their unique characteristics. Plus, a little trivia on our horses provides a fun opportunity to learn more. You'll love meeting the horses up close before watching them perform incredible tricks in the arena.
A Delicious Meal!
We wouldn't have earned the title of "Branson's Most Fun Place to Eat" without offering guests a delicious meal! Our guests rave about the four-course feast at our dinner show in Branson, MO in their reviews. Our mouth-watering four-course feast includes home-cooked, country cravins' that will satisfy the biggest of appetites! Dinner is served with a fork, but guests love the opportunity to dig in with their hands! There's no judgment from us or anyone around for not using silverware — in fact, we encourage it! Our four-course meal includes:
The Stampede's Original Creamy Vegetable Soup
Scrumptious Homemade Biscuit
A Mouth-Watering Tender Whole Rotisserie Chicken
Delicious Hickory Smoked Barbecued Pork Loin
Buttery Corn on the Cob
Tasty Herb Basted Potato
The Stampede's very own Specialty Dessert
Unlimited Coca-Cola®, tea or coffee
We also are happy to offer vegetarian and gluten-free meals upon request so that those with dietary restrictions still have the opportunity to enjoy dinner with us!
A Magical Christmas Show!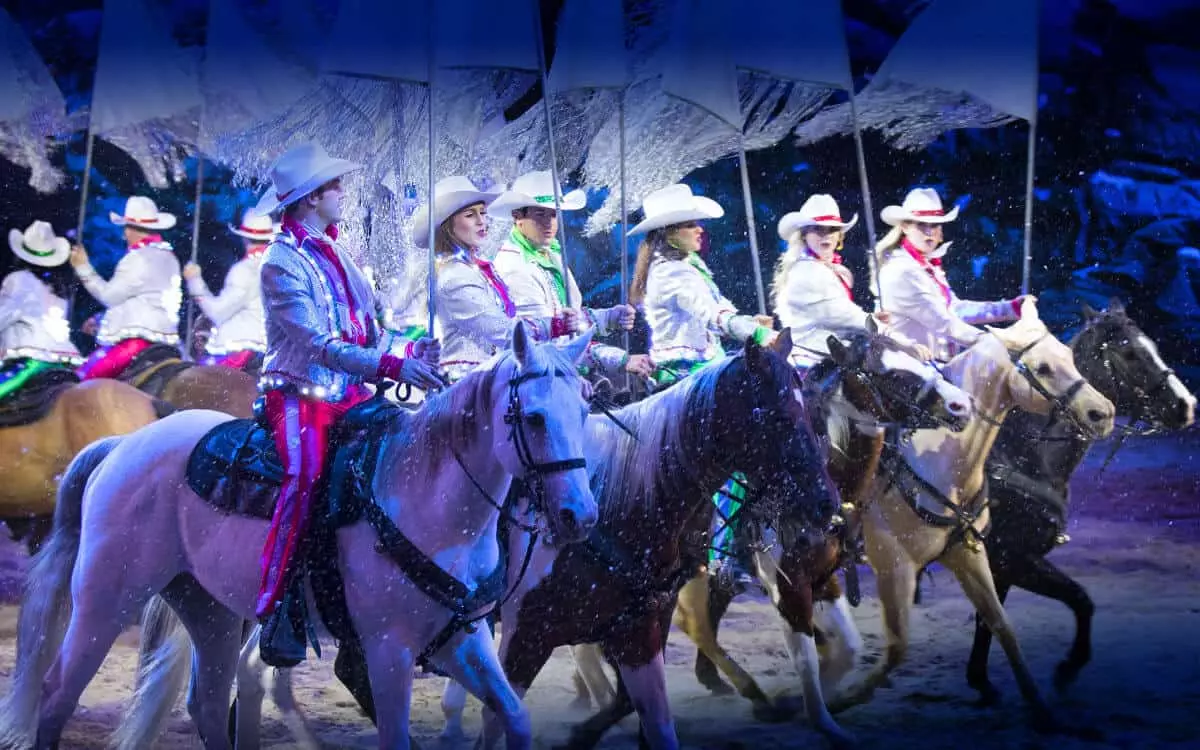 Guests who've had the pleasure of visiting Dolly Parton's Stampede during the holiday season fall in love with our magical Christmas show. We love reading how much guests enjoy celebrating the true meaning of Christmas at our attraction. Our Christmas show brings the spirit of the season to life! A dramatic and spectacular live nativity scene reminds guests of the meaning of the season while powerful singing performances accompany stunning angels and the 3 kings as they ride camels to Bethlehem! Our heartwarming holiday show runs each November and December and fills all guests with Christmas spirit!
Guest Reviews for Our Dinner Show in Branson, MO
Here are some of our favorite things our guests have to say about our dinner show in Branson, MO:
"Such a great experience for kids. They get to do everything we tell them not to at home; yell inside, eat with their hands and bang on the table. What more could you ask for!" - Sarah
"Had a great time and good food. The show was great and moved quite well. Kudos to the riders and MC! A must see when in Branson." - Ray Brewer
"So much fun! Food was great and there was a lot of it! The show was well done. Just a lot of fun. Worth every penny!!!!!!" - Sharon Piller
Now that you've learned what others love about our dinner show in Branson, MO, we think it's time for you to come experience it for yourselves! Grab your tickets to Dolly Parton's Stampede and start planning your trip to Branson today!