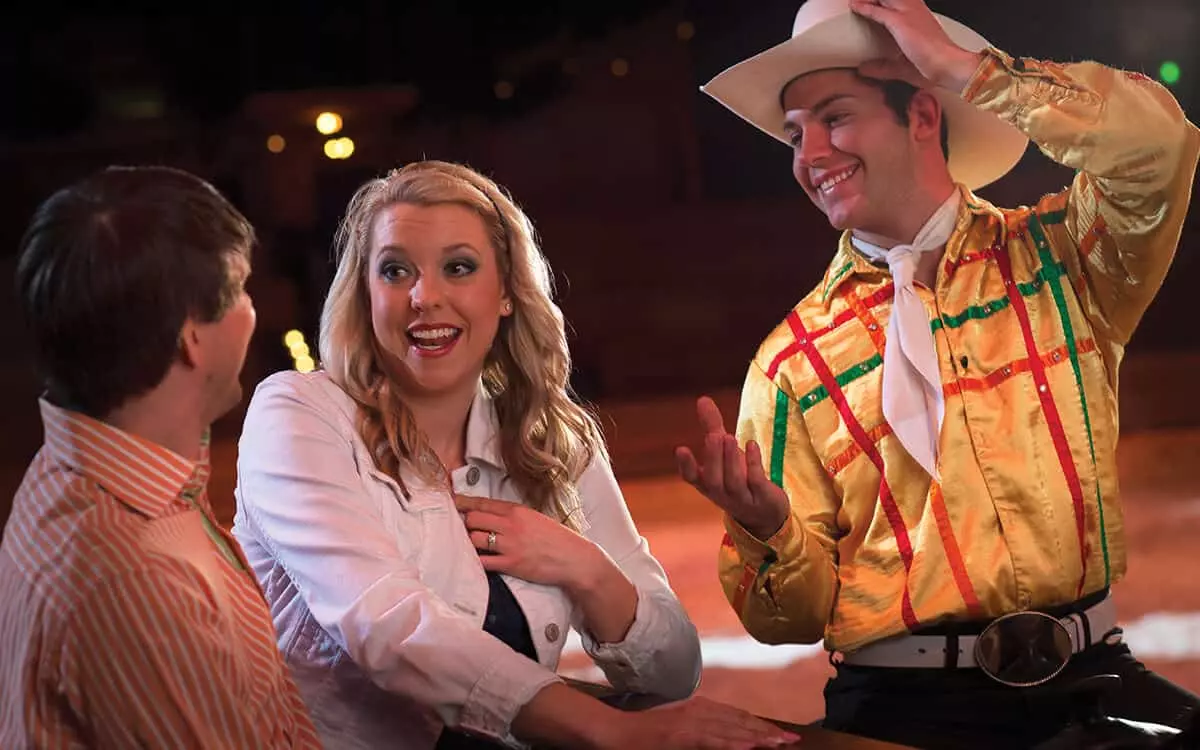 4 Reasons Our Pigeon Forge Dinner Show is the Best Date Night Activity
Even though we're considered one of the best family-friendly shows in Pigeon Forge, Dolly Parton's Stampede is loved by more than just families! In fact, couples love visiting our dinner attraction for an unforgettable date night activity. We provide food, fun, and more! Take a look at these 4 reasons our Pigeon Forge dinner show is the best date night activity:
1. Combines Both Dinner & Entertainment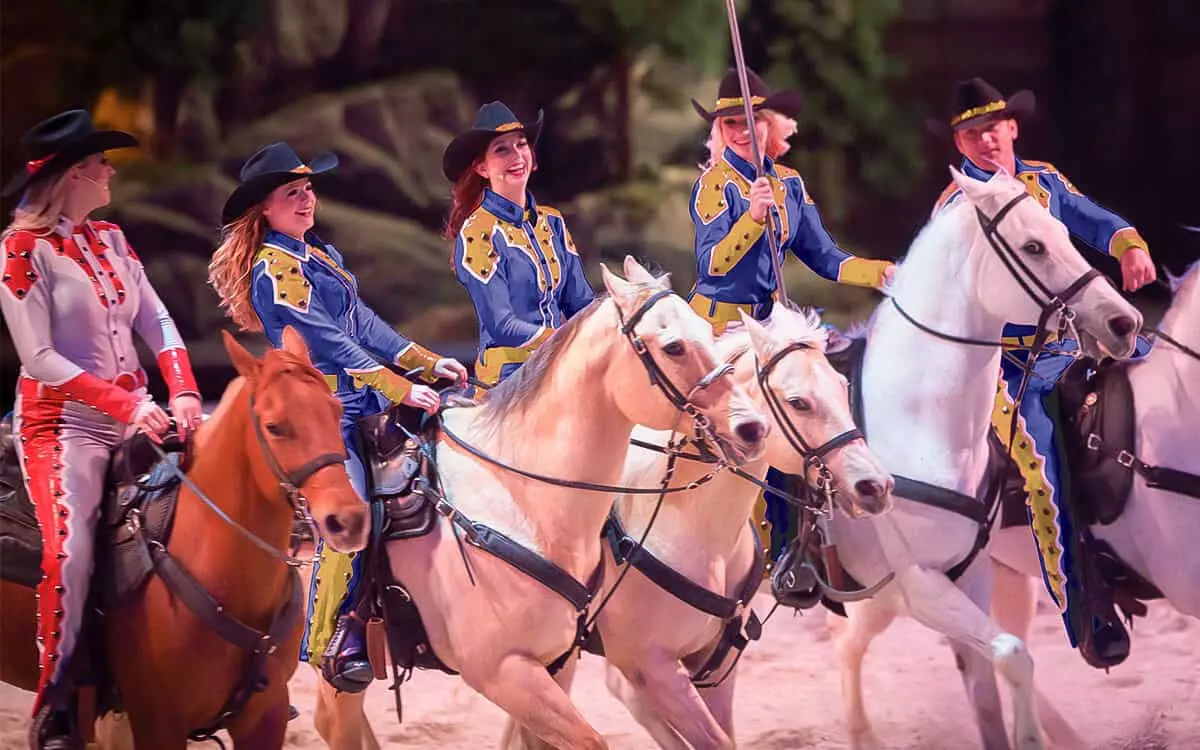 When you're planning a special night with your sweetheart, you're probably thinking of dinner for two somewhere. But, why not go to a place where you can have both dinner and entertainment? When you visit Dolly Parton's Stampede, you can enjoy a delicious four-course meal and a fantastic show. The meal includes our famous creamy vegetable soup, a hot homemade biscuit, a tender whole rotisserie chicken, hickory smoked barbecue pork loin, buttery corn on the cob, an herb basted potato, and an apple turnover. It'll satisfy all your country cravings! While you eat, watch a high-spirited adventure with friendly competition, thrilling horse-riding stunts, special effects, and musical productions. It's the perfect way for the two of you to enjoy food and fun together!
2. Quality Time Spent Having Fun
The best part about date nights is getting to spend quality time having fun with your partner. When you visit our Pigeon Forge dinner show, there's no doubt you'll have a great time. Walk into our 35,000 square-foot arena and get ready for a fun-filled evening that includes horse tricks and stunts, comedy, singing and dancing, special effects, and more. The smiles will never leave your faces as you watch our show!
3. Incredible Memories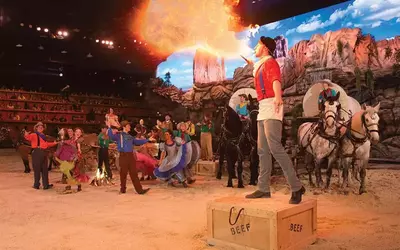 Speaking of enjoying quality time together, you'll be able to create incredible memories with one another too. It'll be a date night you won't ever forget! Kick off the evening with our Horse Walk, during which you can meet the four-legged stars of our show and snap pictures with them. Then, get your picture taken with one another when you enter our attraction! You can purchase the photo and get it framed for the perfect souvenir. When you leave, you'll be talking about what a great time you had for days to come.
4. Great Location
Another benefit of visiting our Pigeon Forge dinner show for your date night activity is that we're in a great location! We're located right off the Parkway in Pigeon Forge, so we're not hard to find. Plus, while you're in the area to see Dolly Parton's Stampede, you can spend time exploring the Great Smoky Mountains National Park or enjoying other popular attractions, like Dollywood, before you visit our show! If you can't wait to see another incredible show after you experience Dolly Parton's Stampede, you'll also be close to Pirates Voyage Dinner & Show, Hatfield & McCoy Dinner Feud, and the Comedy Barn.
Are you ready to start planning the perfect date night with your sweetheart? View our show schedule and get your tickets to our Pigeon Forge dinner show today!