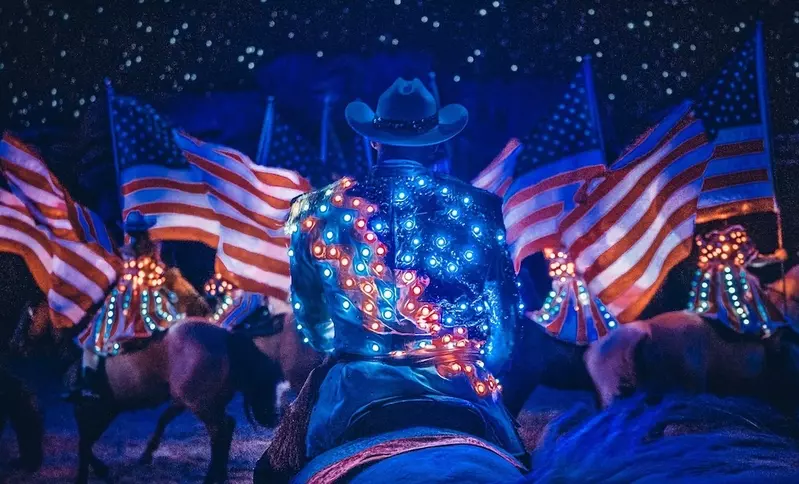 3 Things to Do When You Miss Dolly Parton's Stampede in Pigeon Forge
Do you wish you could be in Pigeon Forge at our world-class dinner attraction? We wish you were here too! However, if you can't make it to see our show as soon as you'd like, we know just what to do when you're missing it. Here are 3 things to do when you miss Dolly Parton's Stampede in Pigeon Forge:
1. Recreate Our Four-Course Feast
One of visitors' favorite parts about our dinner show in Pigeon Forge is our four-course feast. We provide guests with a delicious meal that includes our original creamy vegetable soup, a hot homemade biscuit, a tender whole rotisserie chicken, a hickory smoked barbecued pork loin, buttery corn on the cob, an herb-basted potato, and a hot flaky apple turnover. When you're missing our show, we recommend recreating our four-course feast in your own home! To help satisfy your country cravings, we offer our creamy soup mix and our famous chicken rub online. You'll be able to bring the flavors of Dolly Parton's Stampede to your own kitchen! Make some delicious, tender chicken with our Stampede Chicken Rub, and pair it with a fresh bowl of our Stampede Creamy Soup. Sharing this meal with your family in the comfort of your home is the next best thing to enjoying it at our show!
2. Reminisce on Memories With Loved Ones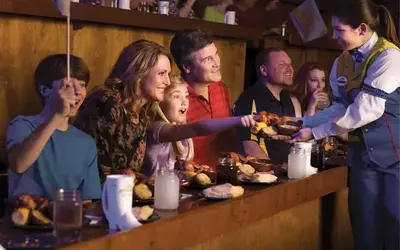 Another one of the best things to do when you're missing Dolly Parton's Stampede in Pigeon Forge is to reminisce on memories with your loved ones. The best part about our high-spirited adventure is that guests leave with special memories they'll cherish for years to come. If you've gotten to share the experience with your friends or family in the past, there's no better time to talk about how much fun you had at the attraction. We're also happy to offer guests a souvenir photo of their group in our arena, so if you purchased one when you visited us, it's a great time to pull it back out and look at it together!
3. Plan Your Next Visit
Of course, the best thing to do when you miss our Pigeon Forge dinner show is to plan your next visit! We love welcoming guests year after year to Dolly Parton's Stampede. Decide when you want to visit Pigeon Forge, then take a look at our show schedule to find a date and time that works for you! Buying your tickets online ahead of time is the only way to guarantee you get to see our show the exact date and time you want. Visit during our regular season for our world-class show featuring thrilling horse riding stunts, aerial performances, musical productions, and more, or visit during the holiday season for an unforgettable Christmas show unlike any other in the Smokies. Knowing you have a show to look forward to makes missing Dolly Parton's Stampede a little easier!
Visit Dolly Parton's Stampede in Pigeon Forge
You don't have to keep missing our show — get your tickets to Dolly Parton's Stampede today! An evening of high-spirited family fun awaits at our dinner attraction. Take a look at our show schedule and plan your visit to Dolly Parton's Stampede in Pigeon Forge!