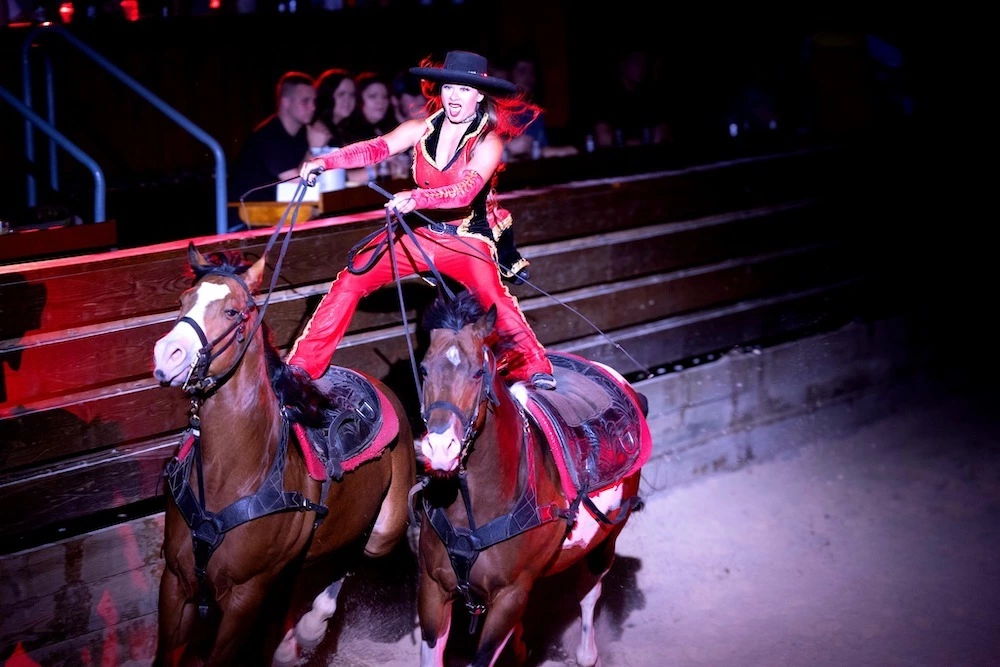 Planning Your Visit to Dolly Parton's Stampede in Branson: Tips, Tricks, and Insider Info
Dolly Parton's Stampede is the world's most visited dinner attraction. When you're ready to visit our high-spirited adventure, we're ready to welcome you! We want to help guarantee you have the best time at our Branson dinner show, which is why we've created a guide with tips, tricks, and insider info. Find out everything you need to know to plan your visit to Dolly Parton's Stampede in Branson below:
1. Get Your Tickets Early
Our first tip when you're planning to visit Dolly Parton's Stampede is to get your tickets early. This is the only way to guarantee you get to see our show on the date you want, and at the time you want. Getting your tickets ahead of time means you won't have to worry about anything the day of the show other than having fun! Guests who book their tickets online have the opportunity to choose their preferred seating and notify us if they'd like a special meal. In addition to our regular four-course feast, we offer vegetarian and gluten-free meals. When you buy your tickets online, all you have to do is pick them up at the box office when you get to our dinner attraction!
2. Bring the Whole Family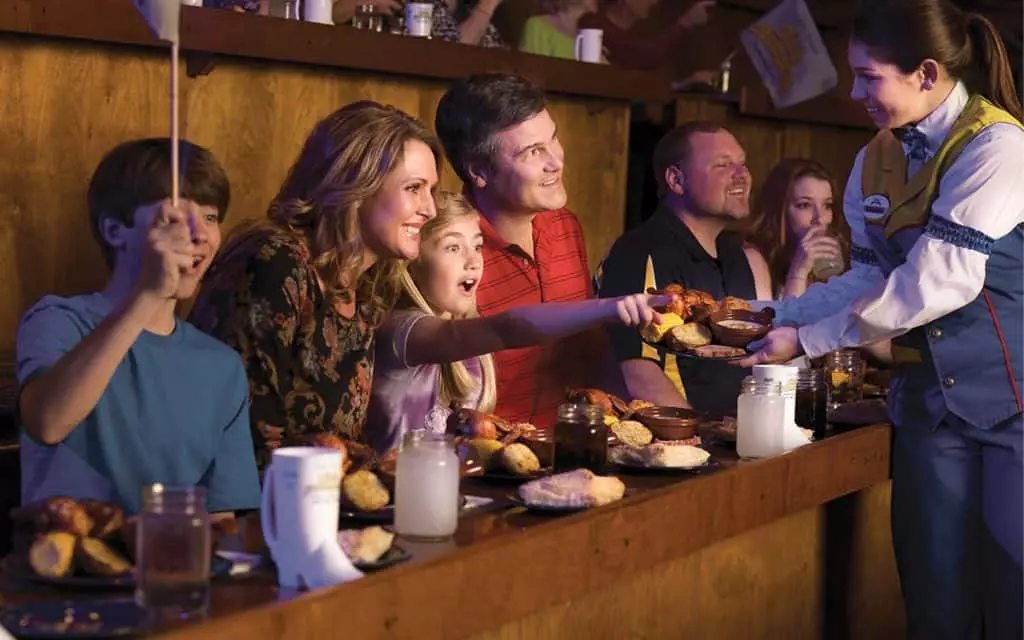 Everything is more special when you share it with loved ones, and our dinner attraction is a memory your family will be talking about for years to come. Enjoy a delicious meal that will remind you of the family dinners you share back home while you watch the excitement unfold in our 35,000 square foot arena. Kids, teens, parents, and grandparents will all have fun at Dolly Parton's Stampede in Branson. Experience 32 magnificent horses and a cast of talented trick riders, incredible musical productions, stunning special effects, breathtaking aerial performances, and even some comedy sprinkled in! There's something for all ages at our dinner attraction.
3. Arrive Early for the Horse Walk
You won't want to be late getting to Dolly Parton's Stampede! In fact, we recommend arriving early so you can enjoy the Horse Walk. The Horse Walk allows visitors to see the horses in their stalls and even take a picture with them before the show begins. You'll love getting to meet the four-legged stars before watching them show off their skills in the arena.
4. Purchase a Souvenir Family Photo
When you enter Dolly Parton's Stampede, we'll get a picture of your family or group. This makes for the perfect souvenir and is a memory you'll cherish! You'll love taking a photo of your family at Dolly Parton's Stampede with you to display at home.
5. Don't Be Afraid to Eat With Your Hands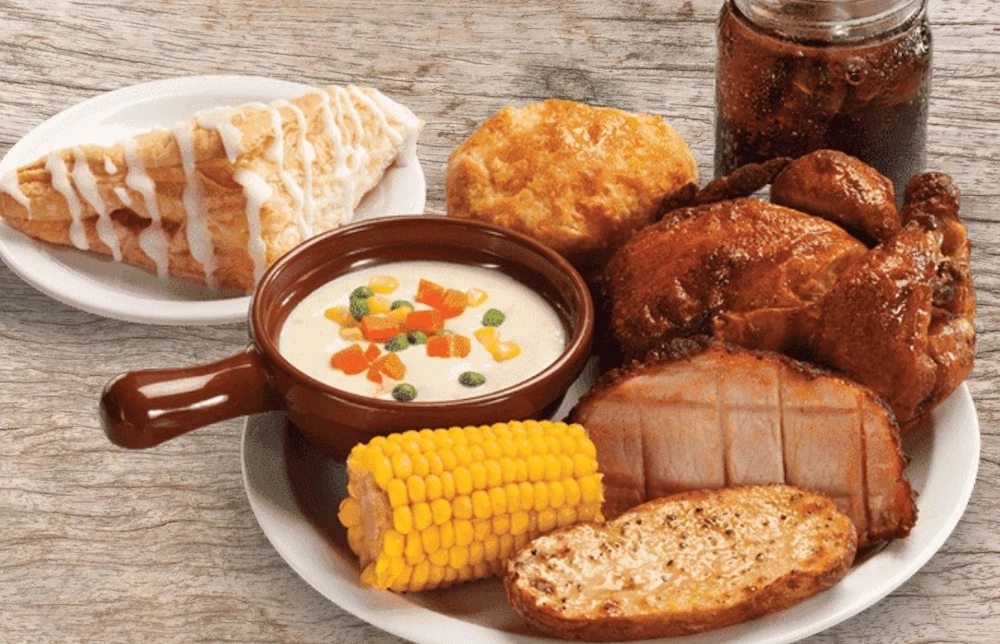 At Dolly Parton's Stampede in Branson, we serve our guests a four-course feast that's as big as our main event. Our feast is sure to satisfy all your home-cooked, country cravings! What's better than getting to enjoy a delicious meal? Getting to enjoy it with your hands! We do offer everyone silverware, but we encourage all guests not to be afraid to dig right in with their hands. Our four-course feast includes our famous creamy vegetable soup, a scrumptious homemade biscuit, a mouth-watering tender whole rotisserie chicken, a hickory-smoked barbecued pork loin, buttery corn on the cob, a tasty herb-basted potato, and our very own specialty dessert!
6. Stop by the Gift Shop
Before you leave, you don't want to miss the opportunity to stop by our gift shop! Our gift shop has something for everyone, including plush animals, apparel, toys, home decor, and more. Love our creamy vegetable soup? Be sure to pick up a bag of our soup mix so you can make it at home! Whether you're looking for a cowboy or cowgirl hat for your kids or a Dolly Parton's Stampede mug to drink your morning coffee from, we have it in our gift shop.
Now that you know all the tips, tricks, and insider info you need to plan the perfect visit to Dolly Parton's Stampede in Branson, it's time to get to planning! Take a look at our Branson show schedule and purchase your tickets online.