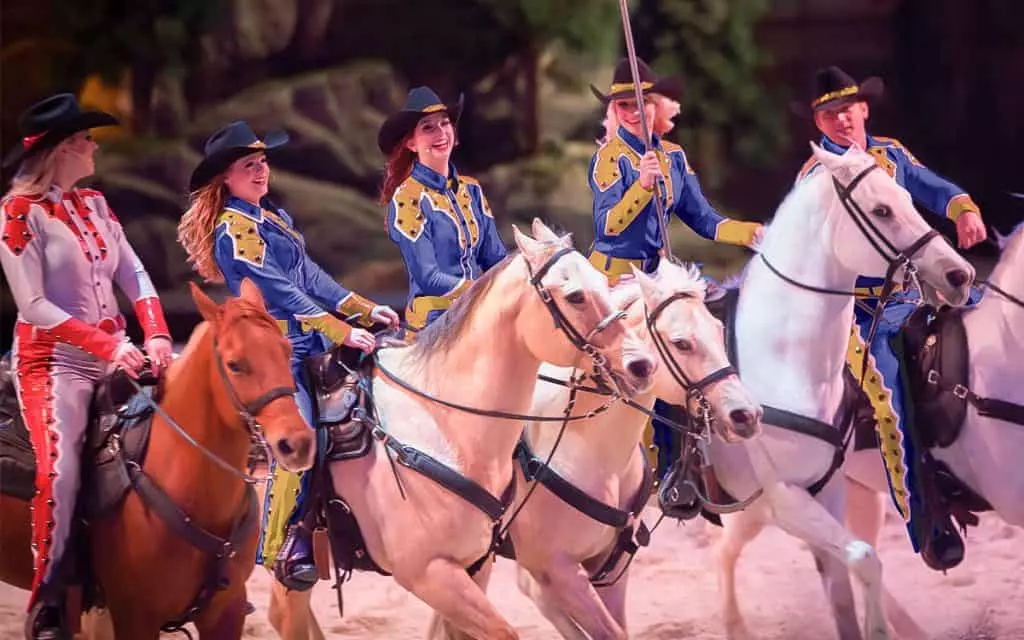 3 Reasons to Book Your Dolly Parton's Stampede Tickets in Advance - Pigeon Forge, TN
No matter the time of year, there's never a bad time to grab your tickets to see Dolly Parton's Stampede! Dolly Parton's Stampede is open from March through December, along with select dates in February. However, you can purchase tickets for your show of choice during any month of the year! Are you someone who likes to plan ahead? Then you'll love being able to get your show tickets ahead of time. Here are 3 reasons to book your Dolly Parton's Stampede tickets in advance:
1. Choose Your Side
One of the best parts about getting your tickets to our Pigeon Forge dinner show in advance is that you'll get first choice when it comes to which side of the arena you want to sit on and who you want to cheer for throughout the performance! When you book online, you can see a seating map of our arena with the different sections clearly marked, and all you have to do is tell us how many tickets you need and which side you prefer. You can choose to sit on the North or South side, and note if you need accessible seating. Booking in advance increases your chances of getting to sit where you want! This is also the time when you can note if you or anyone in your party would like a special meal. We offer vegan, vegetarian, gluten-free, dairy-free, egg-free and peanut allergy options.
2. Plan Your Trip Early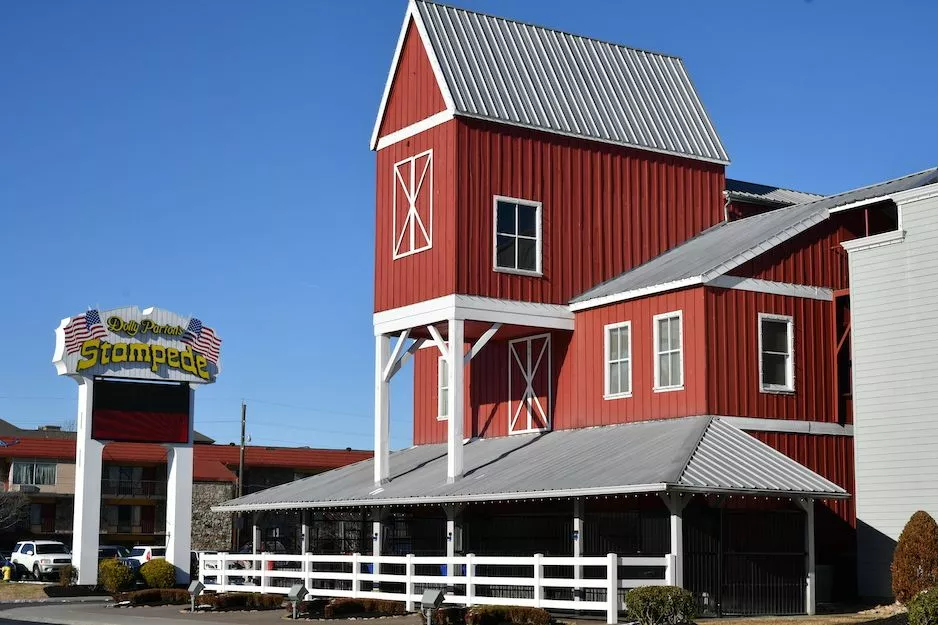 When you get your Dolly Parton's Stampede tickets in advance, it helps you plan out the rest of your trip! Having your tickets ahead of time means you already know the date and time you'll be at our high-spirited adventure. Then you can start deciding what else you can do while you're in town! There are endless opportunities for fun in Pigeon Forge, and it can be overwhelming trying to decide what to do once you get here. By coming up with an itinerary or a list of can't-miss spots beforehand, the only thing you have to worry about when you get here is having fun!
3. Guarantee a Spot
Dolly Parton's Stampede is a must-visit Pigeon Forge attraction. You don't want to miss the opportunity to visit our world-class dinner show while you're in town. In fact, we're the most fun place to eat in the Smokies! Because of our popularity, the best way to guarantee a spot in our audience is to get your tickets in advance — especially in the months we have fewer time slots available, like February. You don't want to wait until the day of your show and risk us being sold out. Get your Dolly Parton's Stampede tickets in advance to ensure you enjoy a thrilling evening at our show!
Dolly Parton's Stampede Tickets
Don't miss your chance to watch as 32 magnificent horses and a cast of talented trick riders show off their skills! Our show also features special effects, musical performances, aerial performances, and more.
Are you ready to guarantee your spot in our audience this year? Book your Dolly Parton's Stampede tickets in advance!