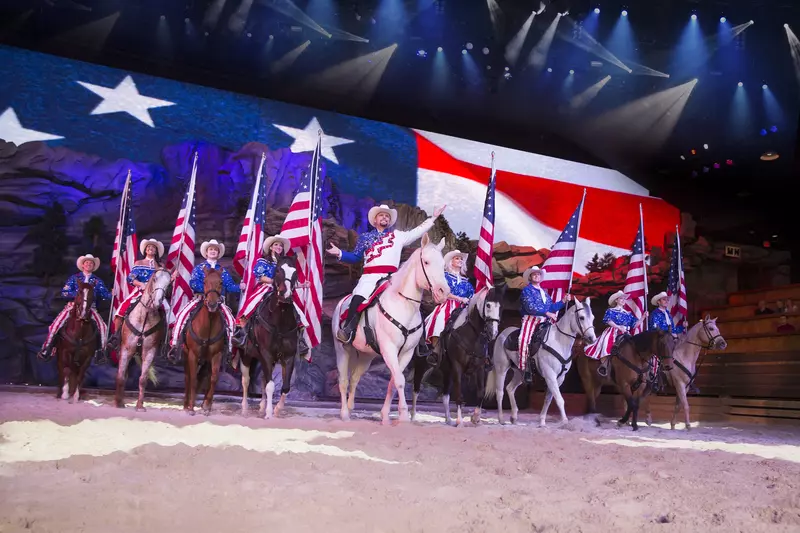 Top 4 Things to Do in Pigeon Forge for First-Time Visitors
You've probably heard all about the endless number of exciting things to do in Pigeon Forge! Perhaps you've booked your first-ever trip to the Smoky Mountains or you and your family are considering it. If it's your first time in Pigeon Forge, we're certain you'll find something to enjoy! Here are the top 4 things to do in Pigeon Forge for first-time visitors:
1. Attend Our Awesome Show!
They don't call it "the Smokies most fun place to eat" for no reason! Our dinner show, Dolly Parton's Stampede, is where adventure and family fun meet, wowing guests of all ages! Our 32 beautiful horses and numerous skilled riders compete in friendly competitions and perform horseback stunts at high speeds! Utilizing the best special effects and music productions, our always entertaining show is one of the best things to do in Pigeon Forge. The show includes an aerial performance featuring an original song written and recorded by Dolly Parton, herself! Don't forget about the mouth-watering four-course dinner prepared for each of our guests. The meal includes Our Own Original Creamy Vegetable Soup, a Hot Homemade Biscuit, Tender Whole Rotisserie Chicken, Hickory Smoked Barbeque Pork Loin, Buttery Corn on the Cob, Herb Basted Potato, Hot Flaky Apple Turnover and unlimited Coca-Cola, tea or coffee.
2. Dine at Frizzle Chicken Farmhouse Cafe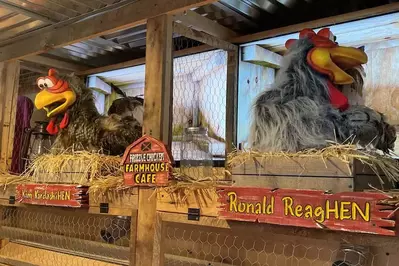 Frizzle Chicken Farmhouse Cafe
3. Visit Dollywood
Speaking of Dolly, the Sevierville native is the owner of Dollywood , a popular theme park in the Smoky Mountains! Named TripAdvisor's No. 1 Theme Park in the United States in its Travelers' Choice Best of the Best Awards, Dollywood features more than 50 world-class rides, endless entertainment options, top-notch dining and a welcoming atmosphere! More than 3 million visitors make their way through the gates each year as they explore one of the top things to do in Pigeon Forge. Dollywood regularly puts on awesome festivals depending on the seasons, going all out to decorate for that particular time of the year, such as the Harvest Festival in the fall and Smoky Mountain Christmas.
4. Explore the Smoky Mountains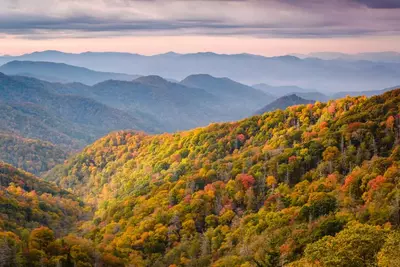 Now that you're up to speed on some of the top things to do in Pigeon Forge when you visit for the first time, we hope you'll join us at our dinner show! Grab your tickets to Dolly Parton's Stampede today and start planning your vacation!