4 Reasons to Enjoy a Dinner and Show in Pigeon Forge
What could be better than being served a delicious meal while you watch an incredible live performance? Our answer — nothing! Dinner shows in Pigeon Forge are the best vacation activities for all visitors, from couples, to families, to groups of friends. Are you thinking about visiting a dinner attraction while you're in town? Here are 4 reasons to enjoy a dinner and show in Pigeon Forge:
1. Delicious Food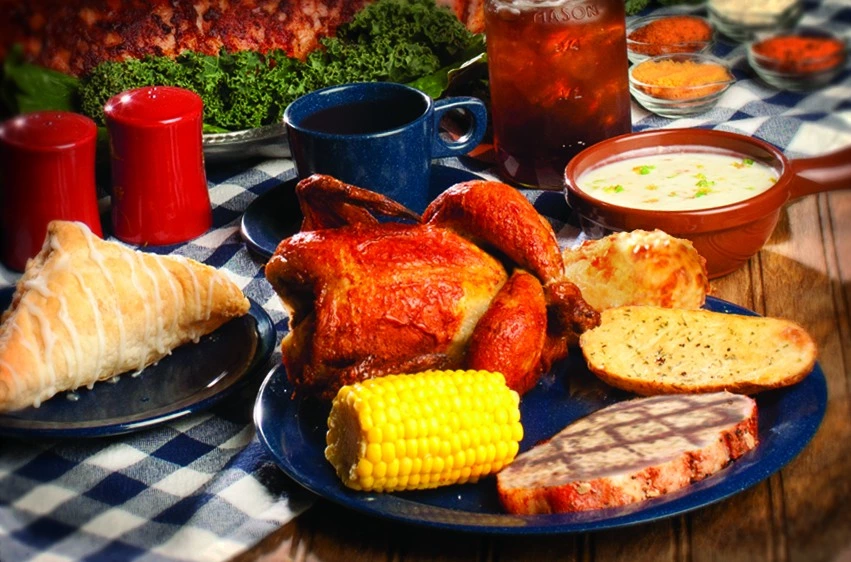 In the mood for authentic Southern cooking that reminds you of all the meals you share with your family back home? Visit a dinner show! At Dolly Parton's Stampede, we serve our guests a delicious four-course feast that's as big as our main event. Not only will you get to try our signature creamy vegetable soup, but we satisfy all your country cravings with a tender whole rotisserie chicken, hickory smoked barbeque pork loin, buttery corn on the cob, and more. We even satisfy your sweet tooth with a hot flaky apple turnover for dessert! You won't find a meal quite like this at any restaurant in town.
2. Incredible Entertainment
One of the best parts about going to a dinner and show in Pigeon Forge is you can always expect to see incredible entertainment! Nothing compares to the live shows you'll see in Pigeon Forge — especially when you visit Dolly Parton's Stampede. We're the most fun place to eat in the Smokies because while you enjoy our delicious meal you'll get to watch a high-spirited adventure! Our show features 32 beautiful horses with a cast of talented trick riders, aerial performers, singing and dancing, and more. Visitors will be amazed by everything they see in our 35,000 square foot arena.
3. Avoid Wait Times at Restaurants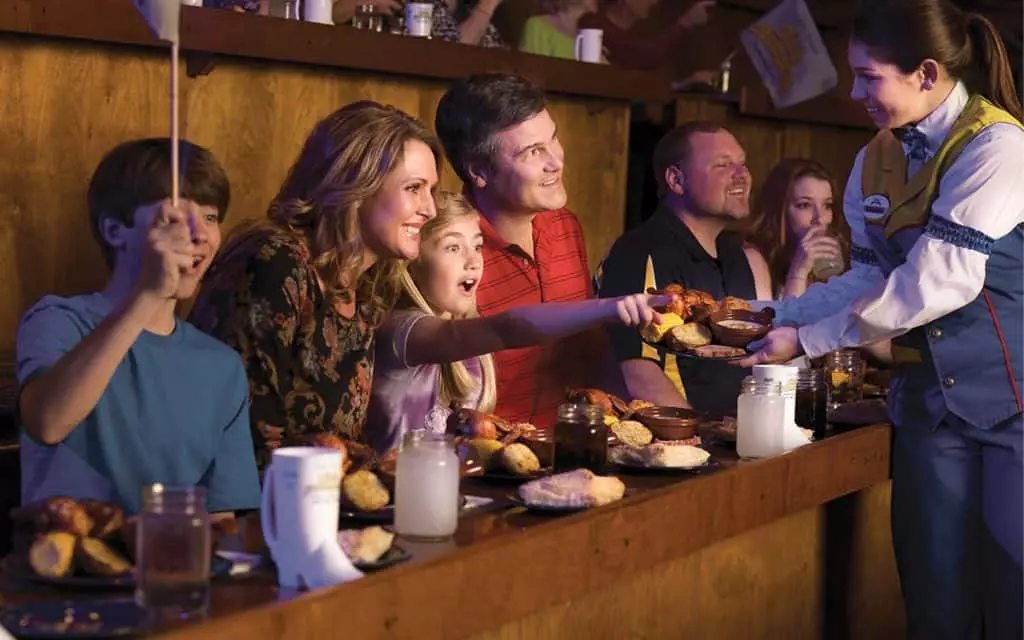 When the hunger sets in, the last thing you want to hear is that there's an hour wait at the restaurant of your choice. When you visit a dinner and show in Pigeon Forge, you won't have to worry about long lines or wait times at restaurants. Because you have the ability to make a reservation in advance to the show of your choice, you're in control of when you get to eat! You're booked for the show time you select, and your dinner will be served soon after you're seated.
4. Family-Friendly Fun
Finding an activity that everyone in the family will enjoy is easy when you're in Pigeon Forge! Dinner shows are the perfect entertainment for guests of all ages. There is something for everyone to love at our show, from live animals, to musical performances, to incredible special effects. As a special treat for our visitors, we provide the opportunity for guests to meet our four-legged stars before the show when they arrive early for the Horse Walk! Kids, parents, and grandparents all love the experience. We'll also snap a picture of you all together when you come in that you can purchase in our gift shop, along with other souvenirs!
Don't miss your chance to enjoy both a dinner and show in Pigeon Forge! We're ready to welcome you to Dolly Parton's Stampede to witness the world's most visited dinner attraction. Take a look at our show schedule and get your tickets today!