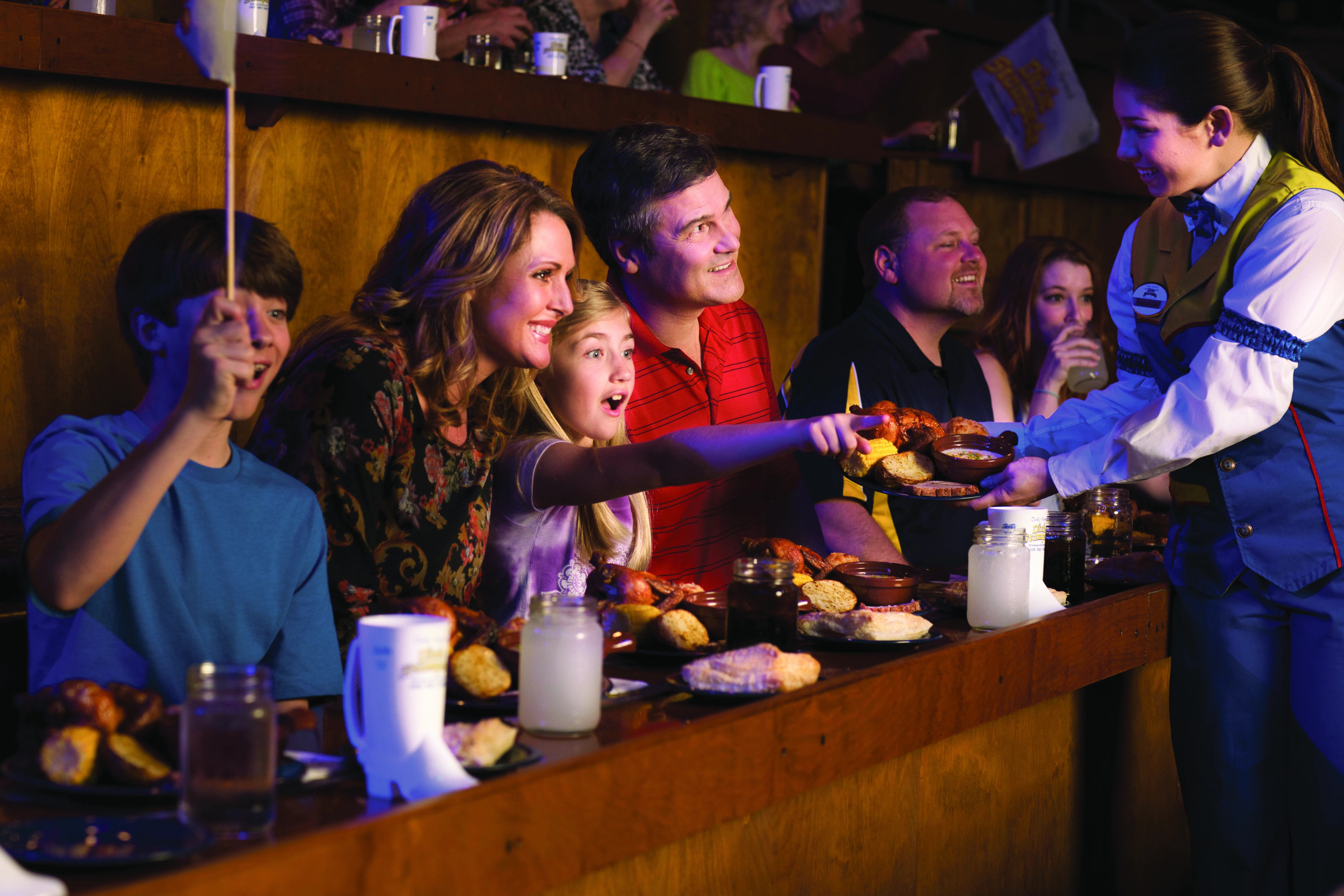 3 Reasons Dolly Parton's Stampede is Branson's Most Fun Place to Eat
It's no secret that Dolly Parton's Stampede is a top attraction, but we also like to consider ourselves the most fun place to eat in Branson! Not only do we serve guests a delicious meal, but it's paired with an action-packed show. Keep reading to learn more about what makes Dolly Parton's Stampede Branson's most fun place to eat.
1. Action-Packed Show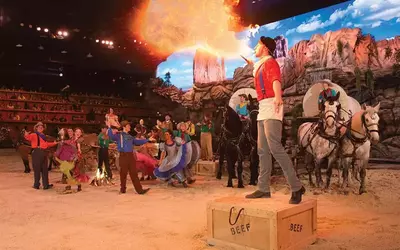 Who doesn't love being entertained while they enjoy a delicious meal? At Dolly Parton's Stampede, we put on quite the show. While you eat, your eyes will be glued to the middle of our arena, where our talented performers will be. The action never ends in our world-class performance that includes 32 magnificent horses, trick riders, special effects, musical productions, and more. Watch as the talented riders lead the horses through barrel races and other amazing stunts. We also have dogs who put a smile on everyone's face as they participate in a dog relay event with an agility course, high jump, and more.
2. Family-Friendly Laughs
One of the best parts about our dinner show is that it includes some comedic elements as well to keep everyone laughing. It makes for a fun, light-hearted dinner with your family and friends! Our entire show is great for all ages, so everyone from younger kids to older adults will have a great time. Our reviews are filled with guests mentioning all the laughter and smiles shared with their families. We love providing a great environment for families, and our performers love making you laugh, entertaining you with some friendly competition, and even offering the chance for some audience participation!
3. Delicious Meal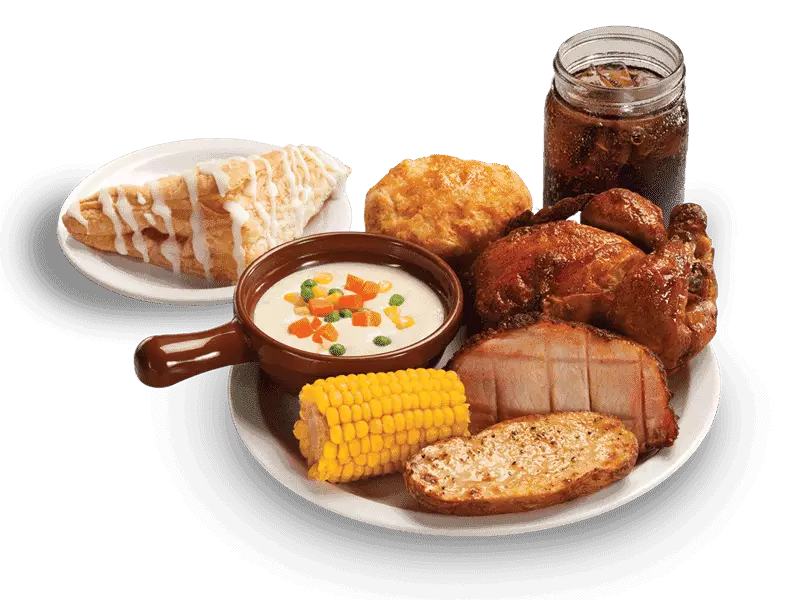 Of course, we wouldn't be Branson's most fun place to eat unless we offered the delicious meal that we do! Our guests get to enjoy a four-course feast while they watch our show, so be sure to bring your appetite. Our feast is as big as our main event! The dinner is sure to satisfy all your country cravings. It includes our famous creamy vegetable soup, a homemade biscuit, a whole rotisserie chicken, a hickory-smoked barbecued pork loin, buttery corn on the cob, an herb-basted potato, and our very own specialty dessert. For drinks, we serve unlimited Coca-Cola, tea, and coffee. We also have vegetarian and gluten-free options! Everyone will be able to enjoy a mouth-watering dinner while they watch our show!
Visit Dolly Parton's Stampede in Branson
Dolly Parton's Stampede in Branson isn't hard to find! We're conveniently located at 76 West Country Boulevard and close to the area's most popular resorts, hotels, and attractions. Known for its all-American entertainment, Branson is one of the best vacation destinations for families. And Dolly Parton's Stampede is one of the best dinner attractions for families! Now that you know why we're considered Branson's most fun place to eat, we bet you can't wait to plan a trip for yourself. Take a look at our show schedule to pick a day and get your tickets for our show!