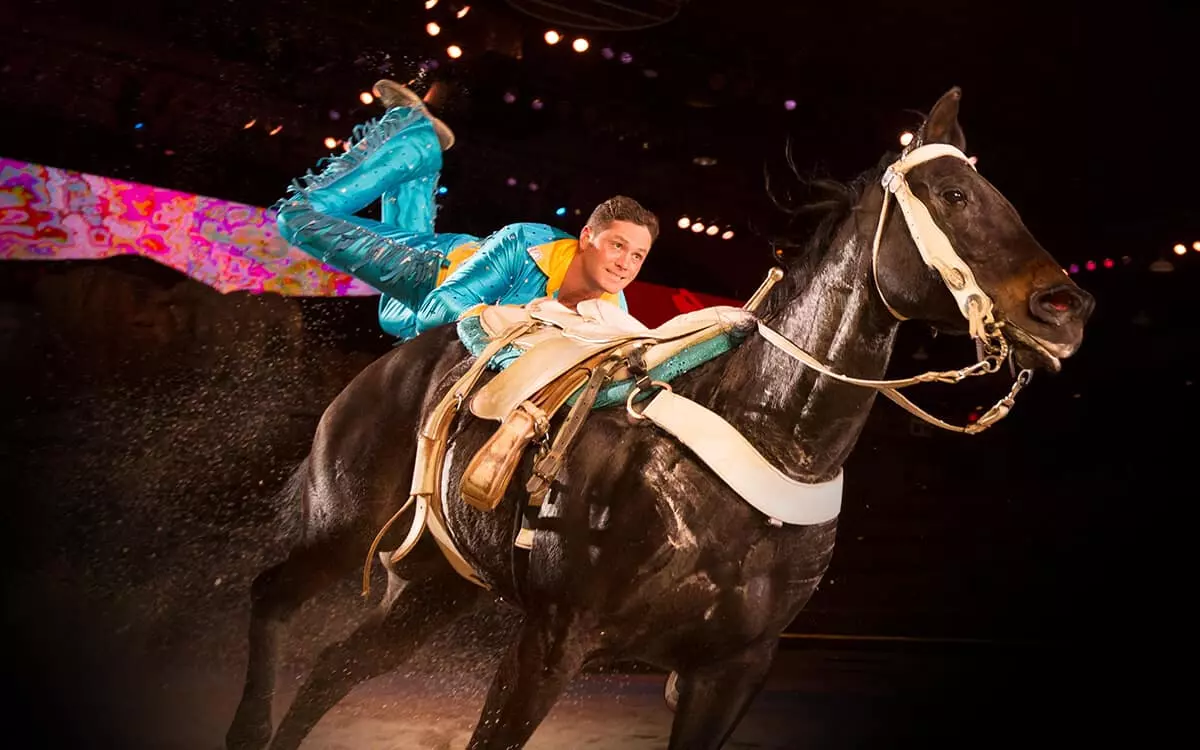 5 Reasons Our Show in Branson Missouri is a Must-Visit Attraction
Have you been to visit us at Dolly Parton's Stampede in Branson? If not, it should be next on your bucket list! Our dinner attraction is one of the best things to do in the area for people of all ages. Whether you're visiting with family, friends or your sweetheart, you'll make great memories together at Dolly Parton's Stampede. Here are 5 reasons our show in Branson Missouri is a must-visit attraction:
1. We're a dinner attraction.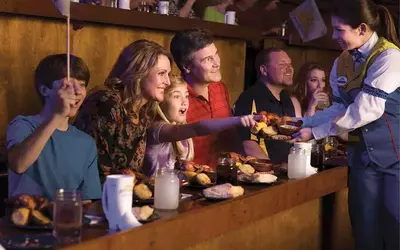 You don't have to worry about rushing to find a place to eat before seeing our show. We're a dinner attraction! While you watch our show, you can enjoy a delicious four-course feast. Our dinner includes things that everyone will love, from our famous creamy vegetable soup to our mouth-watering rotisserie chicken. We also want our vegetarian and gluten-free guests to be able to enjoy the dinner portion of our show, so we have special vegetarian and gluten-free feasts! See all of our dinner menus here.
2. Our show includes world-class performances.
When you come see our show in Branson Missouri, you'll get to experience world-class performances from both people and animal performers. The impressive horse-riding tricks and stunts are unlike any you've seen before, and there's also incredible musical productions, special effects, and some friendly competition. The talent you'll witness in the performances at our dinner attraction are unmatched!
3. We have live animals.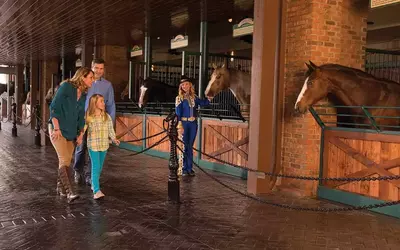 As we mentioned before, people aren't the only performers who get to showcase their talents at Dolly Parton's Stampede! Our show features 32 magnificent horses who perform thrilling stunts and tricks during the show. You'll even get the chance to meet these stars before the show at the Horse Walk. Other live animals in our show include our Canine Capers, which you'll only see at our Branson attraction! These rescue dogs participate in a dog relay event with an agility course, high jump and more. You'll also have the chance to see chickens, pigs, and even buffalo!
4. We're one-of-a-kind.
Part of what makes us a must-visit attraction in Branson is that we're one-of-a-kind. Our show is unlike anything else you'll see in town! So much entertainment is packed into our 90-minute show. You'll get to enjoy horse-riding skills, singing, dancing, and even comedy. All of that, combined with our delicious dinner, makes for an unforgettable evening.
5. We have a great location.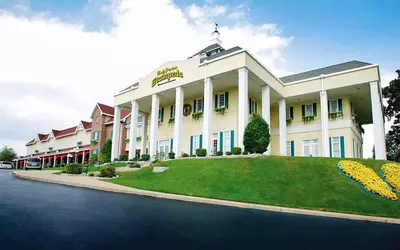 Our 35,000 square foot arena is conveniently located at 76 West Country Boulevard in Branson. Our location puts us close to some of the area's most popular resorts, hotels and attractions. We're easy to find and easy to get to, making us a must-visit destination during your trip! From Highway 65, travel west one mile on West 76 Country Boulevard, then Dolly Parton's Stampede will be on your right!
Are you ready to come experience our must-visit dinner attraction? Get your tickets to our show in Branson Missouri today. We look forward to seeing you soon at Dolly Parton's Stampede