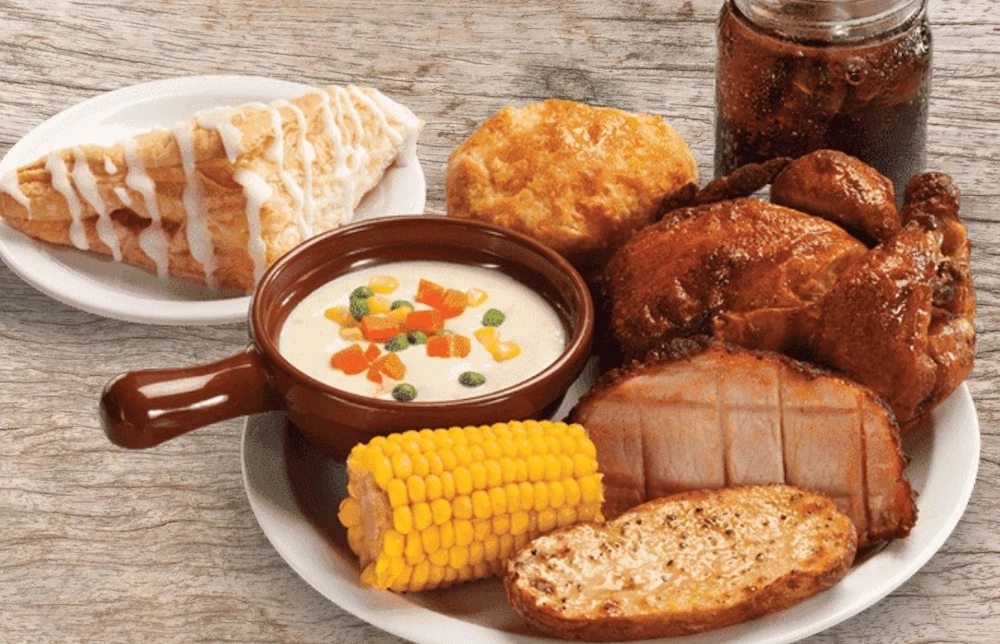 4 Things You Didn't Know About the Four-Course Feast at Our Branson Dinner Show
We're the most fun place to eat in Branson! Not only do we provide guests with an evening of entertainment, but we also serve them a mouth-watering four-course feast that's as big as our main event. If you've never been to Dolly Parton's Stampede before, you may have questions about our dinner and what it includes, so we're here to answer all of them for you! Here are 4 things you didn't know about the four-course feast at our Branson dinner show:
1. Four Courses of Country Favorites
One of the best parts about our dinner is that it's not one, not two, not three, but four amazing courses! Throughout the four courses, you'll get to enjoy all your favorite Southern dishes. It's sure to satisfy your country cravings! It starts off with our famous, signature creamy vegetable soup and a scrumptious homemade biscuit before continuing with a tender whole rotisserie chicken, a hickory-smoked barbecued pork loin, buttery corn on the cob, and a tasty herb-basted potato. Don't forget to save room for The Stampede's very own specialty dessert to end the meal on a sweet note! You'll also have unlimited Coca-Cola®, tea, or coffee throughout the meal. You definitely won't leave hungry when you visit our show!
2. Enjoy While You Watch the Show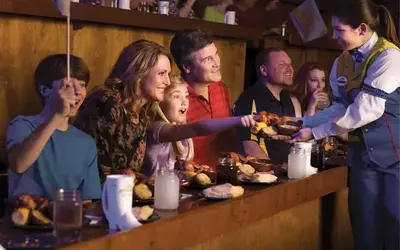 One benefit of the four-course feast at our Branson dinner show is that you get to enjoy the meal while you watch the show! Say goodbye to boring meals at a restaurant and hello to non-stop entertainment while you dine. As you dig into your dinner, you'll get to see 32 magnificent horses and a cast of talented trick riders show off their skills, along with stunning musical productions and spectacular special effects. It'll be an evening you won't soon forget!
3. Special Meal Options Available
Have dietary restrictions and wondering if you can still enjoy our Branson dinner show? The short answer is, yes! We want everyone to be able to take part in the dinner portion of our attraction, which is why we have special meal options available upon request. We have vegetarian and gluten-free menus available. All you have to do is notify us when you make your reservation so that we ensure you get the right meal!
4. You Can Make Our Soup at Home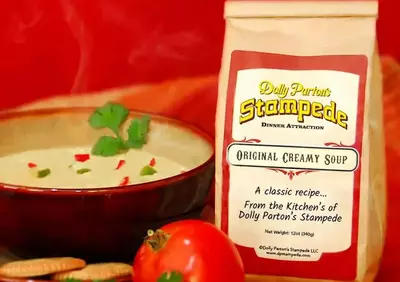 One thing is for sure: Our creamy vegetable soup is a crowd favorite. In the early days of opening our show, the question we got asked most often was, "What's the recipe for your soup? I would love to make it at home!" So, we decided to make it possible for everyone to make it in the comfort of their own home! We have our creamy soup mix available in our gift shop and online for people to purchase. It's perfect for when you want to bring a taste of The Stampede back home with you! Our soup mix is a savory blend of downhome spices — all you have to do is add vegetables to suit your taste.
Now that you know everything you need to know about the four-course feast at our Branson dinner show, we bet you can't wait to plan your visit to try the delicious food for yourselves! Take a look at our Branson show schedule, then get your tickets today.