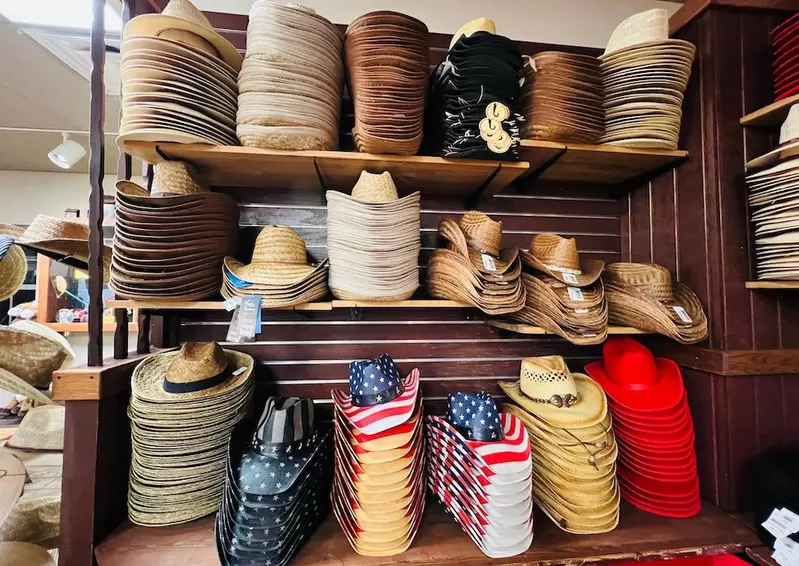 4 Things to Do in Pigeon Forge Before Our Show
A day in Pigeon Forge is a day well spent! With so many things to do and places to go, you can enjoy a full day of excitement with your family and friends in this town. Of course, the best way to spend an evening in Pigeon Forge is at Dolly Parton's Stampede, but there is plenty of fun to be had before our show as well! Here are 4 things to do in Pigeon Forge before our show:
1. Watch a Smoky Mountain Sunrise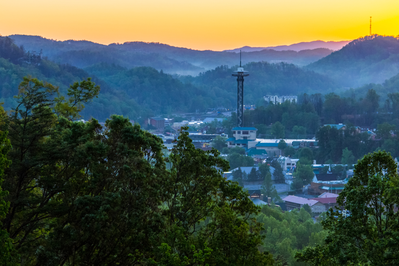 One of the best parts of visiting Pigeon Forge is the gorgeous mountain views all around you. Start your day the right way by watching a Smoky Mountain sunrise! Many of the lodging options in Pigeon Forge offer beautiful views, but you can also take the short drive into the Great Smoky Mountains National Park for even more stunning shots of the sunrise. We recommend heading to the Gatlinburg Overlook or Newfound Gap for unbeatable views of the sunrise in the Smoky Mountains! There's no better way to begin a day on your vacation.
2. Enjoy Breakfast or Lunch at Frizzle Chicken Café
After you enjoy a sunrise in the Smokies, head to Frizzle Chicken Café for a delicious breakfast or lunch! This popular restaurant not only serves great food, it serves it with a side of fun. While you dine, you'll be serenaded by animatronic chickens that dance and keep a smile on everyone's face. For breakfast, Frizzle Chicken Café offers hearty, Southern-style options, including pancakes, omelets, and chicken & waffles. There are even special Bear Cakes for the kids! For lunch, you'll have the perfect midday meal with a variety of sandwiches, burgers, and chicken. Come hungry, and leave happy and full!
3. Our Horse Walk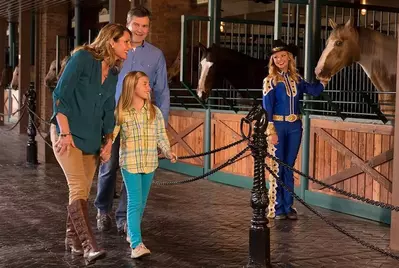 The fun at Dolly Parton's Stampede begins long before our show! You'll want to be sure you arrive early for the Horse Walk. Our world famous Horse Walk is the perfect activity before our show to give guests a taste of the excitement they'll see in our arena. Take a stroll down the Horse Walk to get an up-close look at our four-legged stars of the show! You can even stop to get a souvenir photo with your favorite horse.
4. Shop for Souvenirs
Did you know that we also have a gift shop? Before the show, head to our gift shop to find the perfect souvenir to bring back home. We have a great selection of plush toys, apparel, home decor, and so much more. We'll also take a photo of your family in The Stampede that you can purchase in the gift shop! The photo will serve as a reminder of how much fun your family had at Dolly Parton's Stampede.
About Our Pigeon Forge Show
Once you've found your souvenirs in our gift shop and had a full day of fun, you're ready to enjoy our show! Dolly Parton's Stampede is a high-spirited adventure that features 32 magnificent horses and a cast of talented trick riders, aerial performances, spectacular music productions, and stunning special effects. In addition to our horses, you'll also witness a herd of buffalo and our famous longhorns! And, you better bring your appetite because we're serving up a four-course feast that will satisfy all your country cravings.
Are you looking for more fun things to do in Pigeon Forge after you see our show? Take a look at these top things to do in the area that you don't want to miss!