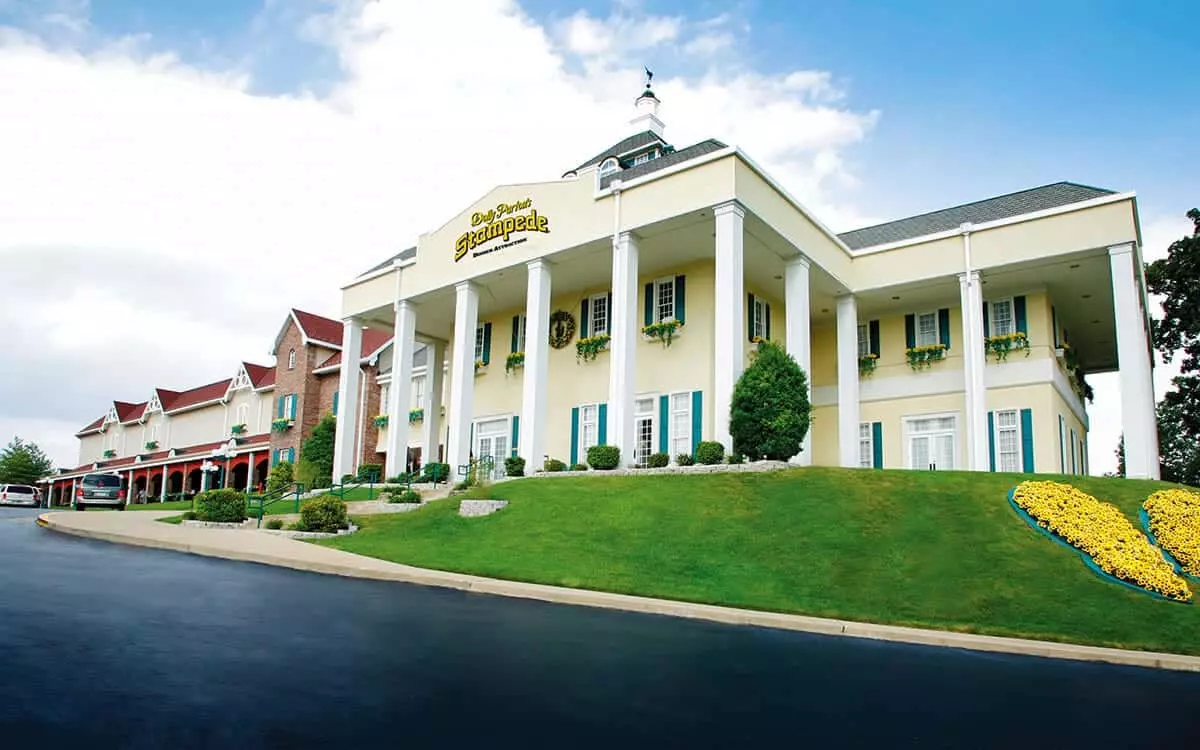 3 Things to Know About Dolly Parton's Stampede Branson Show Schedule
Dolly Parton's Stampede offers plenty of opportunities for visitors to see our incredible show throughout the year! Whether you've seen us before or want to plan another trip, we want to help you learn more about our show schedule to guarantee you get the best tickets possible for your trip. Here are 3 things to know about Dolly Parton's Stampede Branson show schedule:
1. Multiple Showtimes
During our busy season, our show is held more than once a day! We want everyone to easily be able to join us for a meal and a show. Having multiple showtimes makes it easier for you to get tickets before we sell out, and for you to get the seating preferences you want. For the most accurate and up-to-date information on our showtimes, take a look at our Branson show schedule.
2. Christmas Show During Holiday Season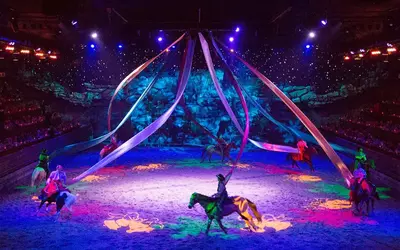 You might notice something a little different about Dolly Parton's Stampede once November rolls around. Our show schedule features a special Christmas show! We swap out our world-class show with a heartwarming holiday performance you don't want to miss. It's the perfect way to get into the holiday spirit. During our Christmas show, the true meaning of Christmas comes alive right before your eyes. You'll fall in love with our live nativity scene that's both dramatic and spectacular as you watch the three kings ride atop camels on their way to Bethlehem. You'll also see angels, snow falling softly, twinkling lights, evergreens, and more. Plus, no show is complete without some fun and games! The elves from the North Pole and the South Pole compete in a friendly competition while you get to cheer on your favorite. You'll even get to see St. Nick! Our Christmas show schedule runs from November through December.
3. Buy Tickets Ahead of Time
Our Branson show schedule allows people to buy their tickets online ahead of time! You'll want to take advantage of this for a number of reasons. One, this allows you to easily plan your vacation. When you choose the date and time you want to see our show, every other part of your vacation can fall into place! Two, it allows you to choose where you prefer to sit in the arena. Would you rather cheer on the North or the South? You decide. You'll even have the option to add on a souvenir boot mug to your online order! And three, you'll save yourself time on the day of the show. When you buy tickets ahead of time, you don't have to focus on anything on the day of the show other than having a good time.
About Dolly Parton's Stampede in Branson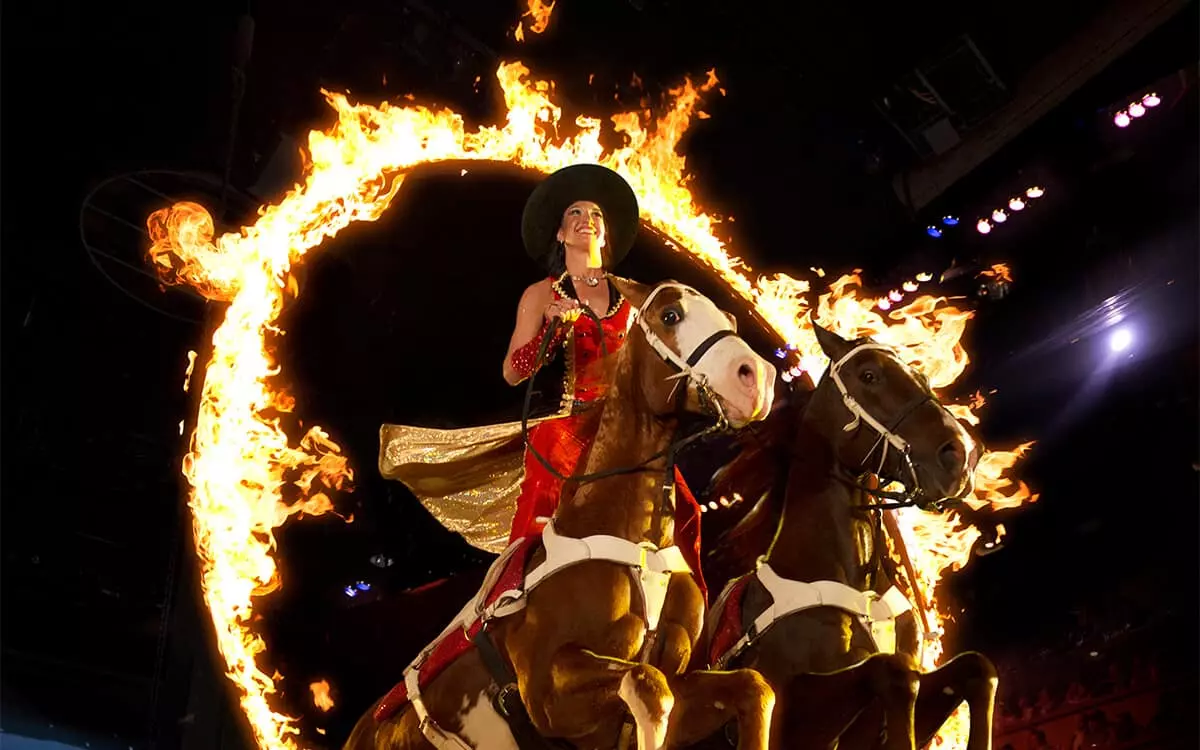 Dolly Parton's Stampede in Branson is a world-class attraction that's the most fun place to eat! We love serving guests a delicious four-course meal that includes our famous creamy vegetable soup while providing them with unforgettable entertainment. You'll love watching our talented cast of top-notch trick riders perform with our 32 beautiful horses while eating a tender whole rotisserie chicken, a tasty herb-basted potato, and more. We have a great location at 76 West Country Boulevard, which means we're close to the area's most popular resorts, hotels, and attractions.
Take a look at our Branson show schedule, decide when you want to visit, and get your tickets to Dolly Parton's Stampede today!