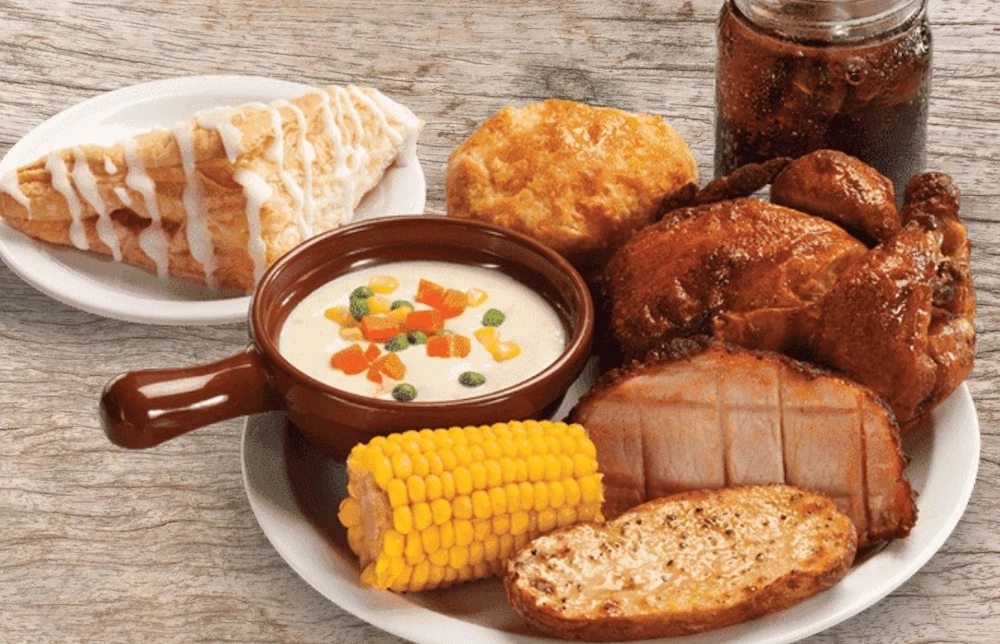 4 Things You'll Love About Our Dolly Parton Stampede Soup
Our entertaining show isn't the only thing you'll leave our attraction talking about — our signature creamy vegetable soup is an unforgettable part of the evening too! We love serving guests a four-course feast with all the country fixings, and our soup is one of guests' favorite parts of the whole meal. If you've been to our show before, you understand what we mean. But if you haven't, take a look at these 4 things you'll love about our Dolly Parton Stampede soup:
1. Delicious Blend of Ingredients
There is nothing quite like the Stampede's Own Original Creamy Vegetable Soup! It features a delicious and savory blend of ingredients and down-home spices, along with fresh vegetables. You can drink this famous soup right from the bowl! You won't find a soup that tastes like this anywhere else in town.
2. Served With a Hot Homemade Biscuit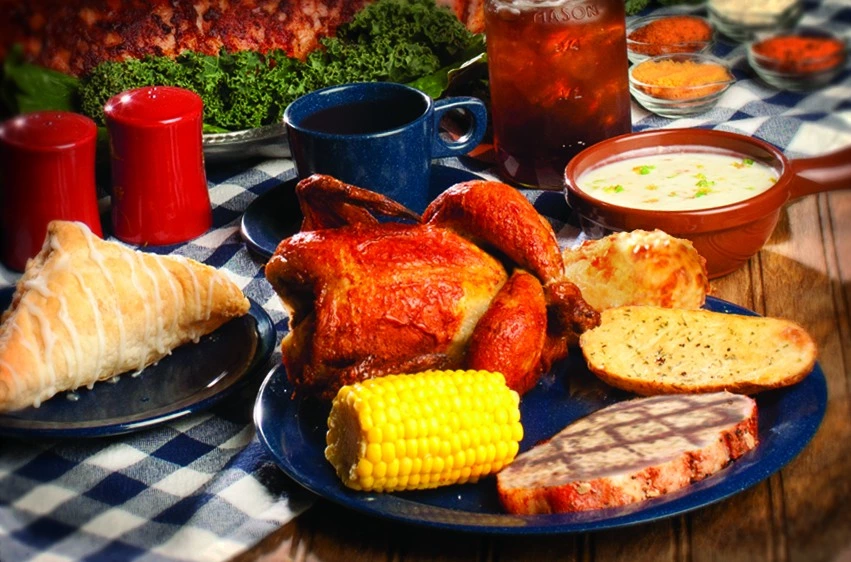 Along with our famous soup, you'll be served a hot homemade biscuit. It makes the perfect pairing — we recommend dipping the biscuit in the soup to combine the delicious flavors! Of course, these two items aren't the only things you'll love in our feast. You'll also get to enjoy a tender whole rotisserie chicken, so you better bring your appetite! Other foods included on our four-course menu are a hickory smoked barbecued pork loin, buttery corn on the cob, and an herb-basted potato. The meal doesn't end there though! Be sure to save room for the Stampede's very own specialty dessert.
3. Enjoy During the Show
Another thing you'll love about our Dolly Parton Stampede soup is that there won't be a minute of boredom while you enjoy it! While you eat our four-course feast, you'll also get to watch our incredible show. You'll soon learn why we're the most fun place to eat in Branson! Our dinner show features 32 magnificent horses and a cast of talented trick riders, along with musical productions, aerial performances, stunning special effects, comedy, and more live animals. Experience a breathtaking aerial act that combines our equestrian stars with aerial acrobatics, or enjoy plenty of laughter as Skeeter shows off his clever antics. Our Canine Capers event will delight all animal lovers in the audience, and you'll get to see a stampede of buffalo and our famous longhorns! You'll leave at the end of the show not only full from our feast, but full of unforgettable memories as well.
4. Make It at Home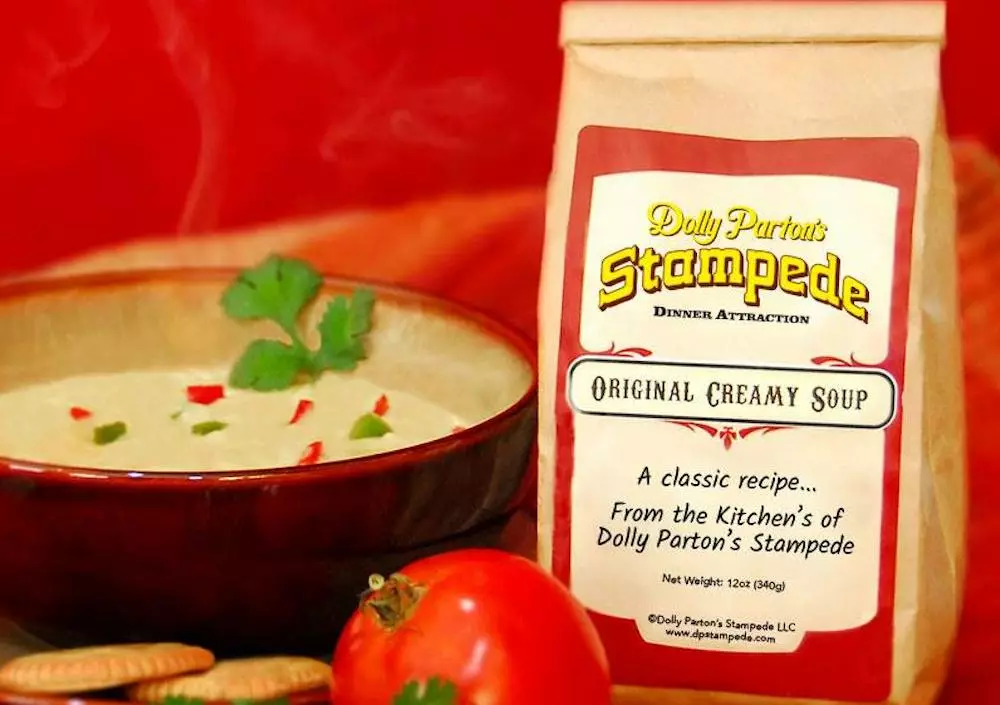 If you love our Dolly Parton Stampede soup, then you'll love this even more — you can make it at home! If you can't make it to our Branson dinner show, you can purchase our soup mix online and recreate your favorite dish in the comfort of your own kitchen. Our Stampede Creamy Soup Mix is a savory blend of our own soup mix and down-home spices. All you have to do is add vegetables to suit your own tastes! Our soup mix is sold in 12 oz bags, which make 8 one-cup servings. We also have our soup mix available in our gift shop, so if you come to our show and fall in love with it, you can leave with a few bags to take back home!
Can't wait to try our famous Dolly Parton Stampede soup? Buy our soup mix online today and make it at home!