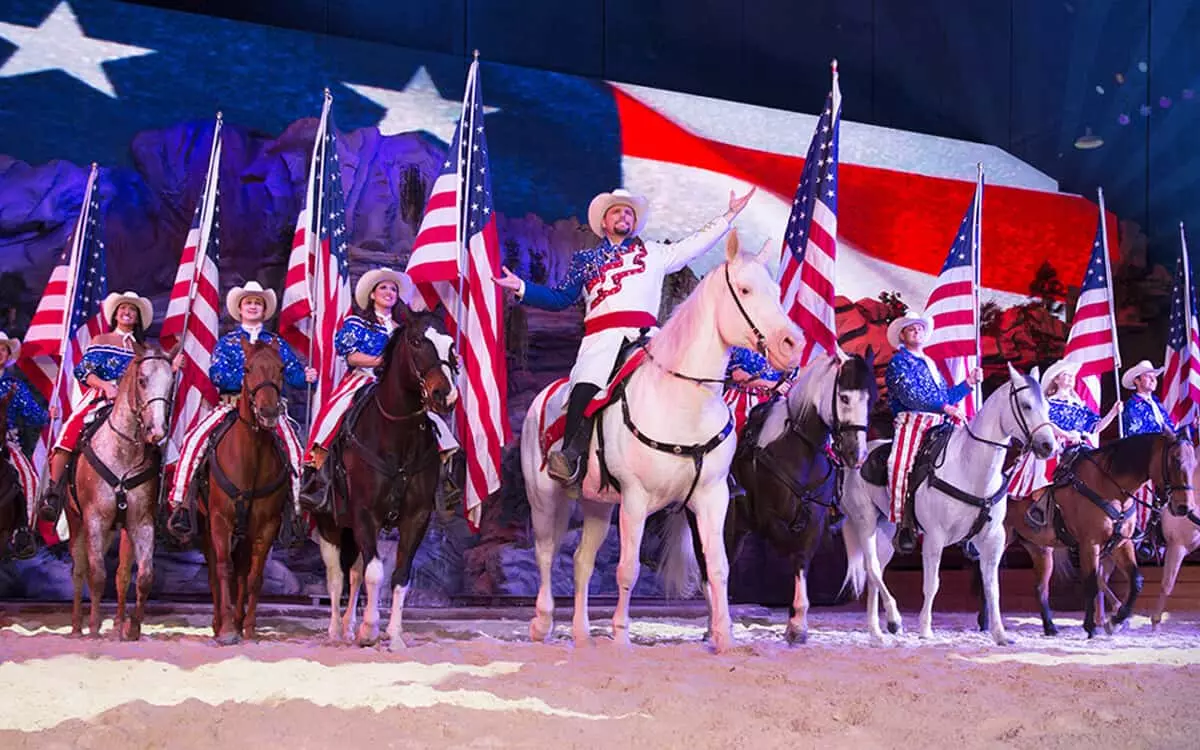 What Makes Dolly Parton's Stampede in Branson the Most Visited Dinner Attraction
Have you been to the world's most visited dinner attraction, yet? Join us at Dolly Parton's Stampede in Branson for an incredible performance with special effects, musical productions, and more. To help you learn more about our show, we've highlighted what makes Dolly Parton's Stampede in Branson special.
1. Beautiful Horses & Talented Riders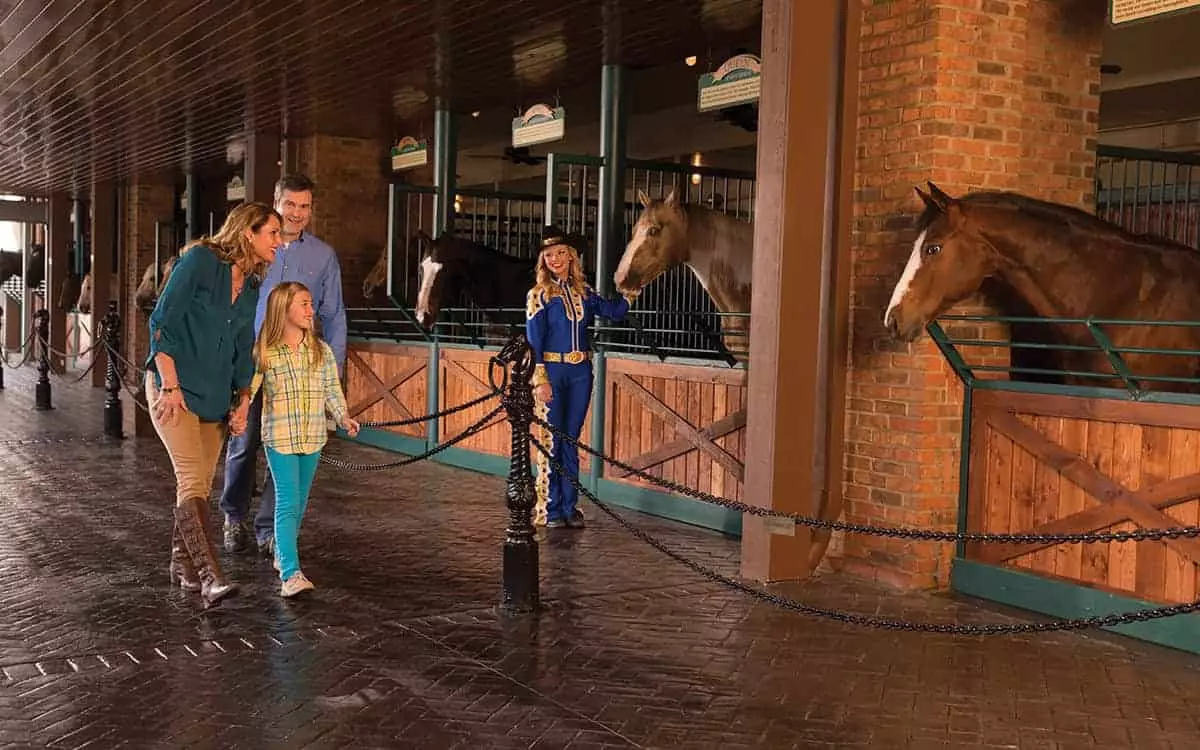 At Dolly Parton's Stampede, you'll get to watch an extraordinary performance that features 32 magnificent horses, along with a cast of top-notch riders. Get ready for a variety of horseback riding stunts done at top speed, complete with special effects, musical productions, and more. Our horses are the true stars of the show, and you'll have the opportunity to meet them! Before the show, go for a stroll down our Horse Walk and meet the beautiful horses.
2. Mouthwatering Meal
Be sure you bring your appetite when you visit our dinner attraction! We serve you a delicious, four-course feast. The meal is sure to satisfy all your country cravings! Here's a sneak peek at the menu:
The Stampede's Original Creamy Vegetable Soup
Scrumptious Homemade Biscuit
A Tender Whole Rotisserie Chicken
Hickory Smoked Barbecued Pork Loin
Buttery Corn on the Cob
Tasty Herb Basted Potato
The Stampede's Specialty Dessert
Unlimited Coca-Cola, Tea or Coffee
We also offer our vegetarian and gluten-free guests their very own menus, complete with all the trimmings!
3. Canine Capers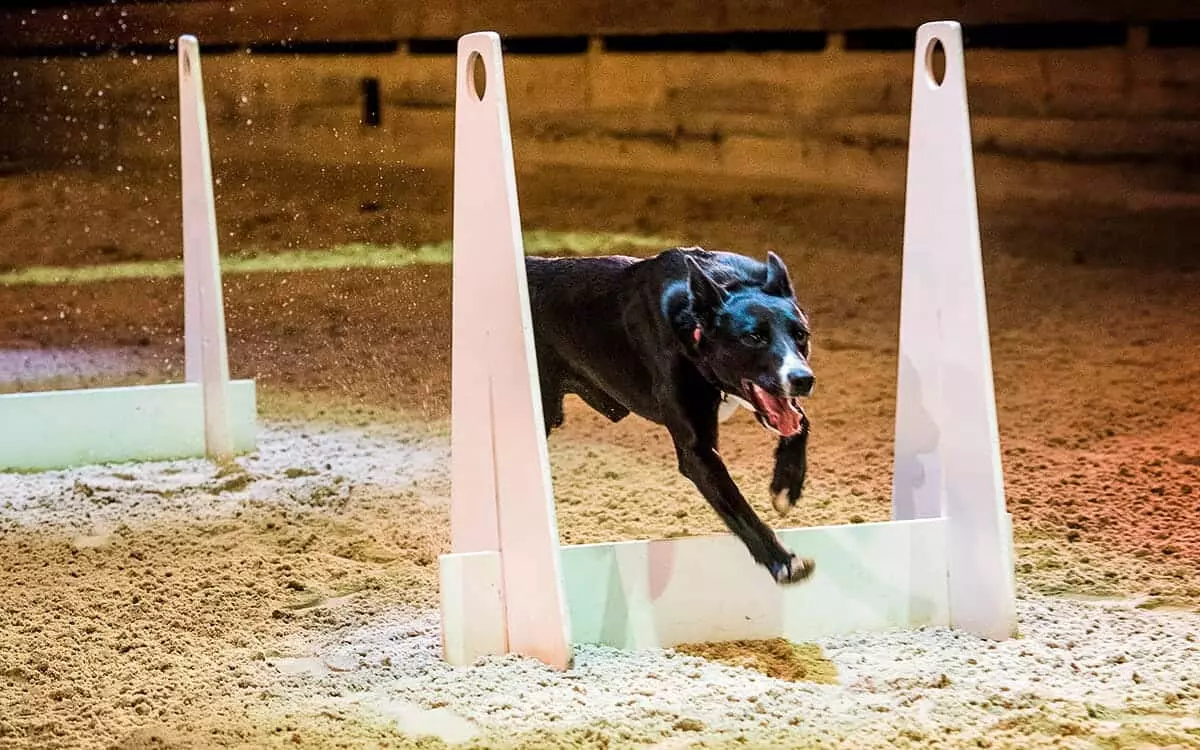 Only at our Branson attraction will you have the opportunity to see our special Canine Capers! This is an action-packed event featuring your favorite four-legged friends. Our Canine Capers participate in a stunt dog relay event that includes Fly-Ball racing, an agility course and high jump! All of the dogs in our show are rescue animals that are specially trained to please animal lovers everywhere.
4. Fun for the Family
Dolly Parton's Stampede in Branson is fun for the whole family. We have special elements of our show that will please people of all ages, from younger children to adults. There's comedy to keep you laughing and incredible stunts to keep you entertained. Both kids and parents love the comedic parts of the show, the music, the friendly competition, and the food! Our wholesome show provides an unforgettable night of family-friendly entertainment.
Are you ready to experience the most visited dinner attraction in the world? Get your tickets to Dolly Parton's Stampede in Branson today!