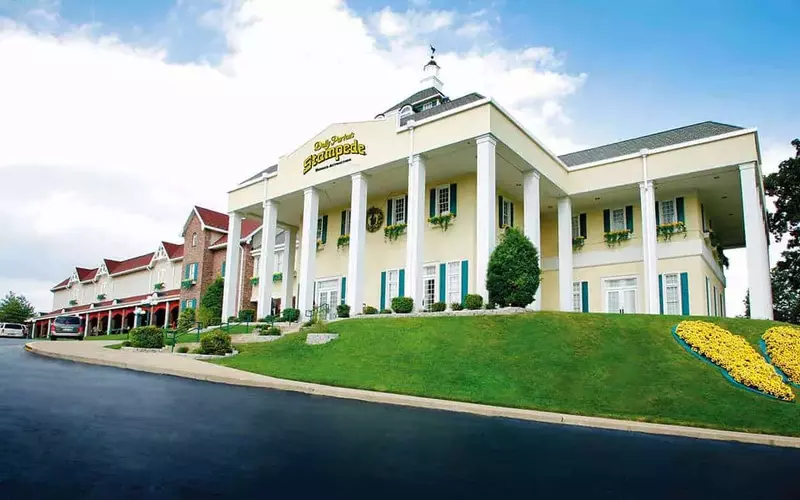 4 Things to Do in Branson, MO for First-Time Visitors
There's a reason Branson is one of the most popular vacation destinations! From its incredible live entertainment to its opportunities for outdoor adventure, there is something for everyone in Branson, MO. In fact, there's so much to do that you may have trouble deciding on the best activities for your vacation, especially if it's your first time visiting! To help, we've made a list of the top 5 things to do in Branson, MO for first-time visitors.
1. Dolly Parton's Stampede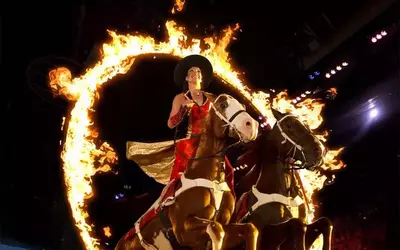 Of course, our world-class dinner show is the first can't-miss attraction in Branson on our list! Dolly Parton's Stampede has been named the most fun place to eat in Branson. When you visit our dinner show, you'll not only get to enjoy an entertaining show, but also a four-course feast! Watch as 32 magnificent horses and a cast of talented trick riders show off their skills while you eat our signature creamy vegetable soup, a hot homemade biscuit, a tender whole rotisserie chicken, hickory smoked barbecued pork loin, buttery corn on the cob, an herb-basted potato, and our very own specialty dessert! Not only does our show feature thrilling horse riding stunts, but there's also friendly competition, spectacular special effects, incredible musical productions, and more. We should be at the top of your list of things to do in Branson when you visit!
2. Branson Scenic Railway
If you love gorgeous views, then you'll want to take a ride on the Branson Scenic Railway ! The Branson Scenic Railway offers a 40-mile round-trip excursion through Ozarks foothills and tunnels. It's become a staple attraction for everyone who visits Branson. The ride takes about 2 hours and features a live narration of the area, including facts about its history. The Branson Scenic Railway is one of the best things to do in Branson, MO when you visit for the first time because it's a great way to see and learn more about the area!
3. Shop at Branson Landing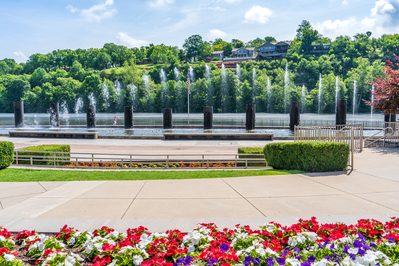 When you want to do some shopping on vacation, head to Branson Landing ! This shopping center is home to more than 100 stores and restaurants that are waterfront. Whether you're looking for outdoor equipment at Bass Pro Shops or ways to spice up your cooking at Pepper Palace, you can find it all at Branson Landing.
4. Explore Table Rock State Park
Are you ready to do some exploring? Head to Table Rock State Park ! This state park is Branson's natural getaway and provides plenty of opportunities for outdoor fun. Enjoy fishing, hiking, mountain biking and more! There is also a marina that offers everything you need for a day on the water. Plus, it's a great spot to enjoy a picnic along the lakeshore and kick back and relax. If you're looking for an escape from the busyness in Branson, this is the perfect spot for you!
Visit Branson, MO
Are you ready to visit and enjoy all of these fun things to do in Branson, MO for first-time visitors? We can't wait to welcome you at Dolly Parton's Stampede! Take a look at our show schedule and plan your trip to one of the best things to do in Branson!