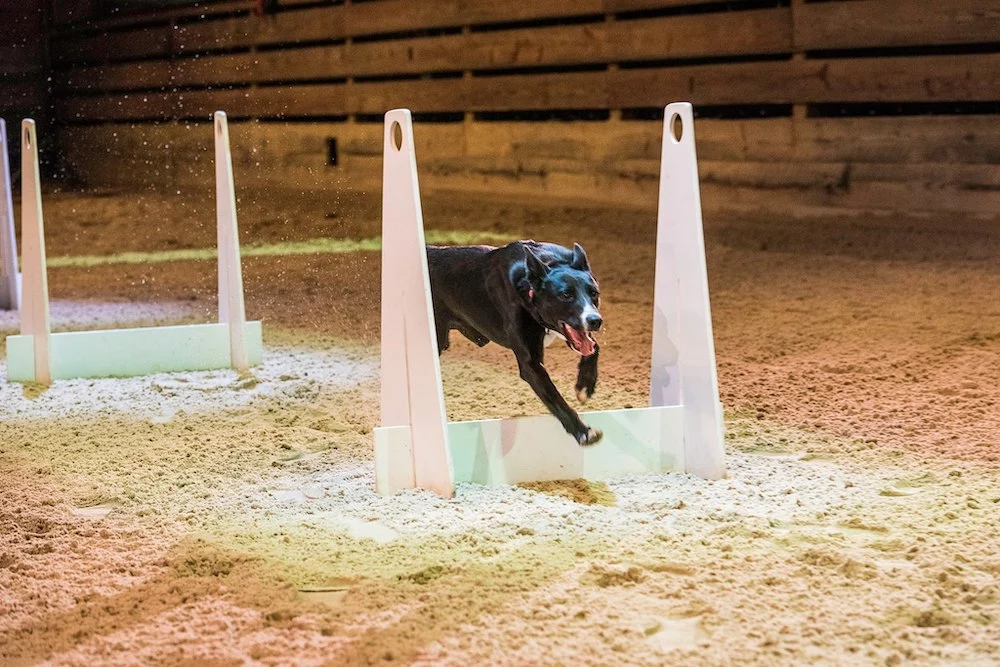 Who You Can Expect to See at Dolly Parton's Stampede in Branson
What makes Dolly Parton's Stampede so special is our talented cast of performers. We're known for our talented horses and trick riders, but they aren't the only incredible cast members you'll get to see when you visit us. To help you learn more, we've made a list of who you can expect to see at Dolly Parton's Stampede in Branson:
1. 32 Beautiful Horses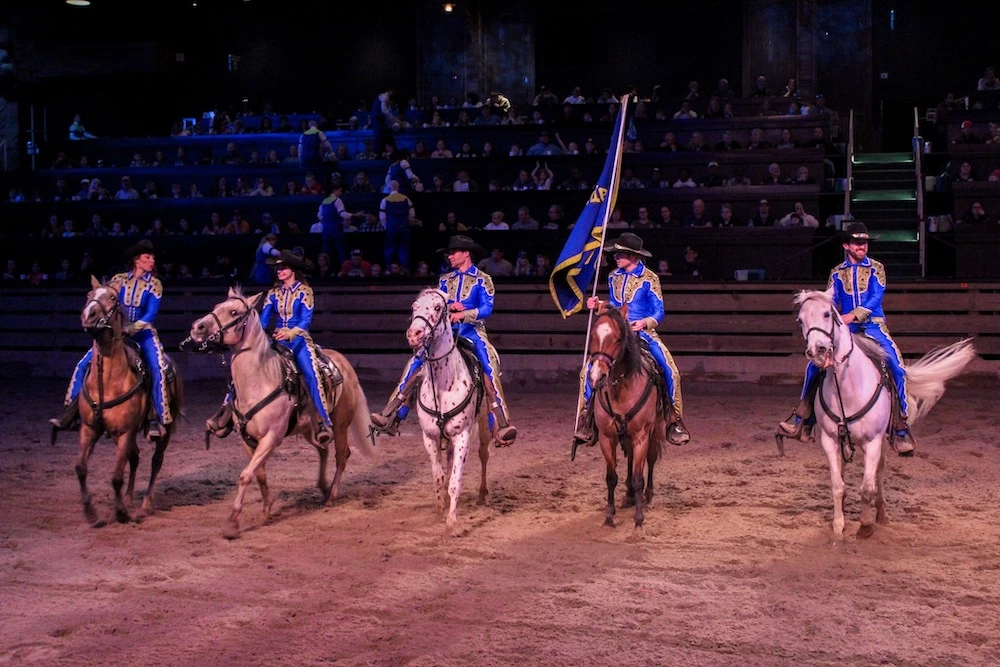 Our 32 magnificent horses are the four-legged stars of our show! They take the arena by storm, showing off their skills through various tricks and jaw-dropping stunts. If you arrive early, you won't want to miss the Horse Walk, which gives you the opportunity to see our horses up close and even get a picture with them!
2. Cast of Talented Trick Riders
You'll be amazed by all of our talented trick riders. They perform horse riding stunts unlike any you've seen before. Watch as they stand on horses backs, hang from the sides of the saddles, jump through a ring of fire, and so much more.
3. Famous Longhorns
Our famous longhorns have become a crowd favorite! They make an appearance during the show as the pioneering settlers move west in search of new lands. What's so special about these animals is that it's the closest most of our guests will ever get to actual longhorns!
4. Stampede of Buffalo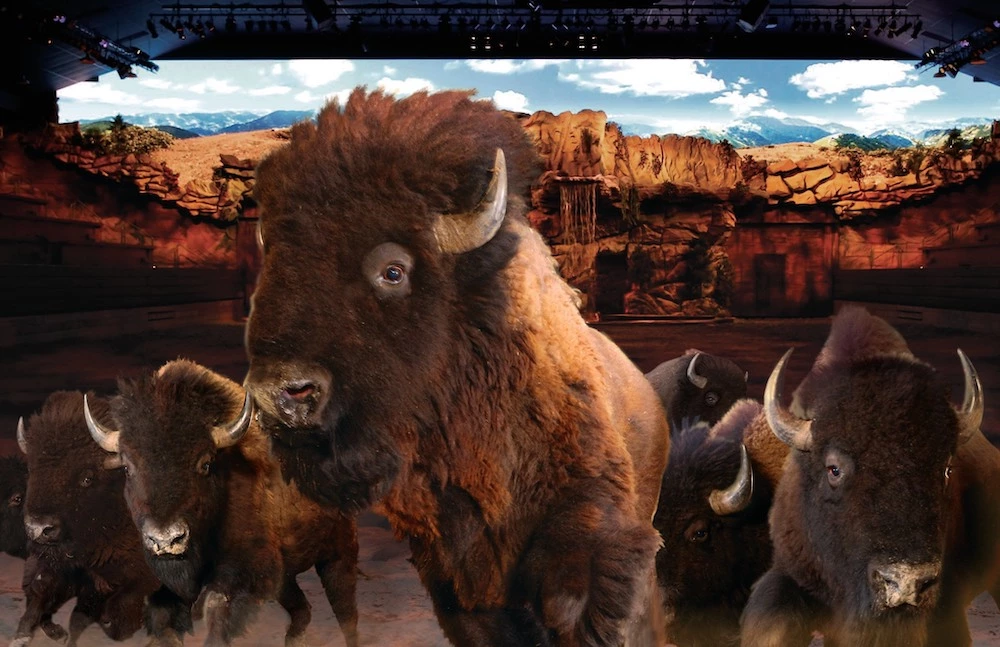 In addition to our horses and longhorns, visitors can also expect to see a stampede of buffalo race into the arena. These powerful animals quickly became a memorable part of our show because it's not often you see a herd of buffalo with your own eyes!
5. Canine Capers
Unique to Dolly Parton's Stampede in Branson are our Canine Capers. This is a special dog relay event that features Fly-Ball racing, an agility course, and a high jump. All of our incredible dog performers are rescue animals that have been specially trained to please animal lovers everywhere! You'll love watching this exciting head-to-head competition!
6. Singers and Dancers
In addition to our trick riders, we also have incredible singers and dancers who entertain the audience. They'll have you wanting to sing and dance along right from your seats! You'll love what all of our singers and dancers bring to the show.
7. Skeeter
Our family-friendly dinner show wouldn't be complete without a little laughter! That's why we brought in Skeeter, who keeps a smile on all our audience members' faces. Get ready for non-stop laughter with your family as Skeeter makes jokes and shows off his clever antics.
Now that you know who you can expect to see at Dolly Parton's Stampede, it's time to visit! Take a look at our Branson show schedule and get tickets for the show that works best for you.