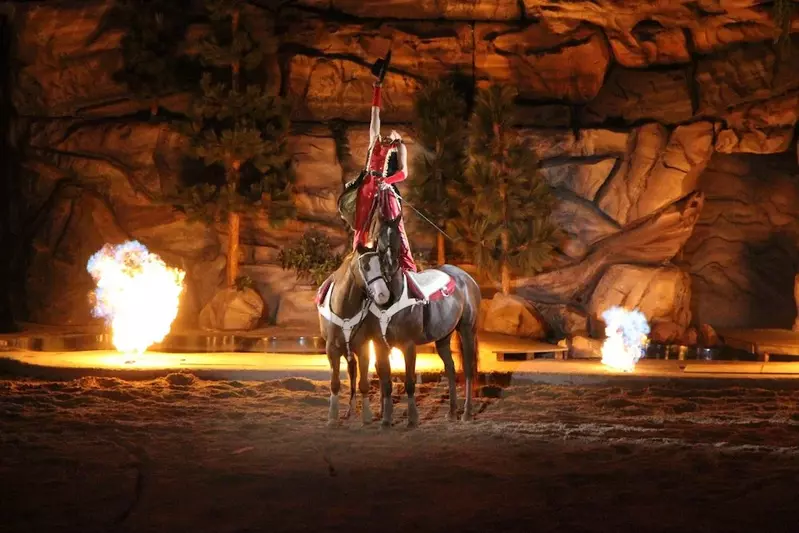 Dolly Parton's Stampede in Branson: What to Do the Day of the Show
Are you planning to visit Dolly Parton's Stampede in Branson soon? You're in for a treat! Our show guarantees a fun-filled evening for everyone who comes to see us. We want to make sure you don't miss out on any of the excitement, which is why we've created a guide for what to do the day of the show. Keep reading to find out what you should do on the day you visit Dolly Parton's Stampede:
1. Arrive Early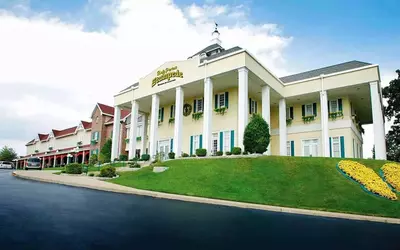 The first thing to do on the day of the show is to plan to get here early. You don't want to risk being late and missing a minute of any of the action! The fun at Dolly Parton's Stampede in Branson starts long before the show begins. To account for traffic, we recommend arriving 30 minutes to an hour before your scheduled showtime. This will give you enough time to pick up your tickets at the box office and enjoy some fun before the show with your family!
2. Enjoy the Horse Walk
One activity you don't want to miss out on the day of your show is our Horse Walk! Our famous Horse Walk provides visitors of all ages with fun before our show begins. Stroll down the Horse Walk to meet our beautiful four-legged stars of Dolly Parton's Stampede! You can see the magnificent horses in their stalls and even snap a souvenir photo with them before they show off their skills in our 35,000 square foot arena.
3. Grab a Drink in the Saloon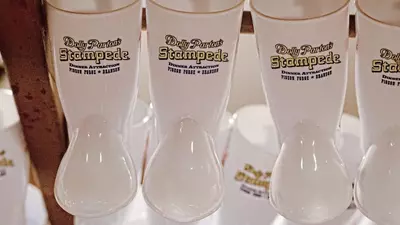 After you meet our horses, it's time to head inside and grab a pre-show drink in the Saloon! We recommend purchasing one of our popular souvenir boot mugs that you can fill with fruit-based cocktails or Coca-Cola® products. Sit back and relax with a refreshing drink before taking your seats in our arena — you may even get to meet our resident chicken, Nugget!
4. Dine on the Four-Course Feast
When you visit Dolly Parton's Stampede, be sure to bring your appetite! Once you're settled in our arena, get ready to be served a four-course feast that's as big as our main event. Our dinner will remind you of the meals you share with your family on special occasions back home and is sure to satisfy all your country cravings. The feast starts off with our famous creamy vegetable soup, which is so popular among visitors that we've started selling our soup mix online and in our gift shop so you can make it at home! It also includes a homemade biscuit, a tender whole rotisserie chicken, a hickory-smoked barbecued pork loin, buttery corn on the cob, a tasty herb-basted potato, our very own specialty dessert, and unlimited Coca-Cola®, tea, or coffee. We also have special meals available upon request for those with dietary restrictions or preferences.
5. Watch Our High-Spirited Adventure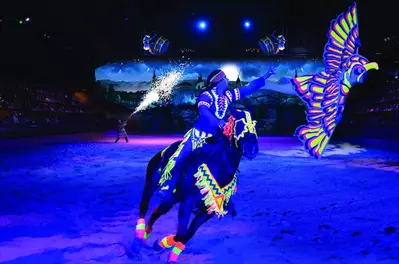 Our four-course is served as all the action begins at Dolly Parton's Stampede in Branson. You'll love watching our high-spirited adventure! Our dinner show features 32 beautiful horses and a cast of talented trick riders, stunning musical productions, spectacular special effects, aerial performances, a dog relay event, and more. You'll be amazed as you watch horses leap through a ring of fire and cast members perform high above the arena floor. Be sure to stay through the end to enjoy our patriotic grand finale, complete with red, white, and blue costumes and flying doves of peace. It's an unforgettable show!
6. Stop by Our Gift Shop
We know you'll want to remember this evening for years to come, so before you leave, be sure to stop by our gift shop to get the perfect souvenir! We have plush animals, cowboy hats, and toys for the kids, and everything from t-shirts and coffee mugs to home decor for the adults. Don't forget to pick up some of our creamy soup mix so you can recreate our feast back home in your kitchen!
Now that you know what to do on the day you visit Dolly Parton's Stampede in Branson, it's time to make your plans! Take a look at our show schedule and get your tickets today.