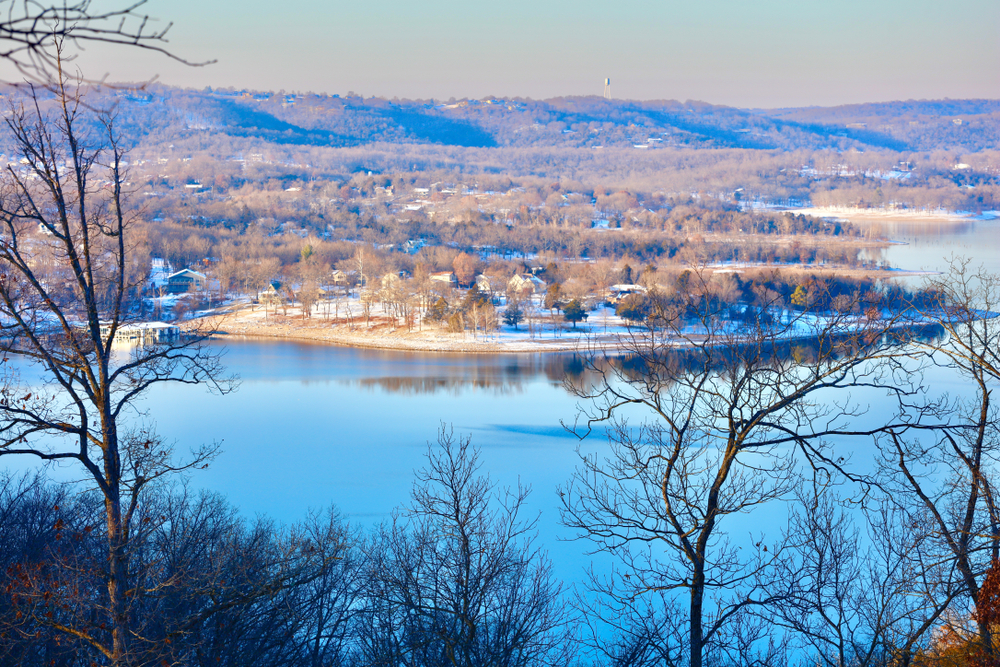 3 Things to Do in Branson in the Winter
Branson is a popular vacation destination throughout the year, but if you're hoping for fewer crowds, winter is a great time to visit! Whether you're planning a post-holiday trip with your family or a romantic getaway for Valentine's Day, there is plenty to see and do in Branson. Although our show is closed until early March, we still want to help you plan a fun-filled trip! Here's 3 things to do in Branson in the winter:
1. Go Shopping
Just because the holidays are over doesn't mean the shopping has to end — especially when you visit Branson, MO. Branson is home to countless shopping opportunities. Whether you prefer outlet shopping or a more upscale shopping experience, you can do it all in Branson. Visit Tanger Outlets to enjoy savings on top brands, like Vera Bradley, Coach, and Eddie Bauer. Tanger Outlets in Branson is home to more than 75 shops, offering everything from apparel, to jewelry, to toys. If you're looking for a more traditional, yet upscale, shopping experience, Branson Landing is the place to go. You can find popular stores like Bass Pro Shops and Bath & Body Works, along with more unique shops like Five & Dime General Store and Don't 4 Get About Me Pet Shop. Branson Landing is also home to restaurants and a scenic boardwalk with fountain shows.
2. Aquarium at the Boardwalk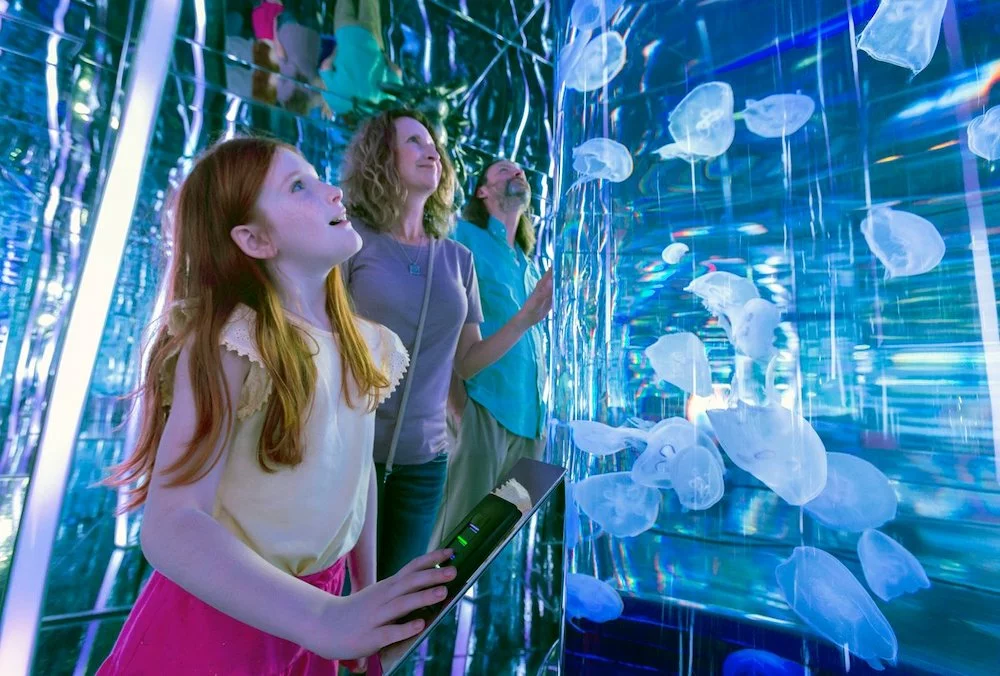 If you'd like to spend some time indoors, the Aquarium at the Boardwalk is one of the best things to do in Branson in the winter. This special attraction is unlike any aquarium you've seen before. Once you get inside, you'll take a 5D submarine ride to the bottom of the ocean and explore 10 zones of fish and fun on your way back up to the surface. The Jelly Infinity Room is a can't-miss spot in the aquarium, where you can watch moon jellies glow all around you in a color-changing environment that you control! There's also an underwater tunnel with sharks and thousands of other ocean animals swimming all around you and a magical underwater mermaid palace where you can see hundreds of tiny seahorses in their own unique habitat. Aquarium at the Boardwalk is fun for the whole family!
3. Go for a Hike
Looking for a way to take in the natural beauty in Branson? Enjoy a winter hike! Branson is located in the heart of the Ozark Mountains. It is home to more than 200 miles of trails for visitors to use. If you don't mind the cold weather, this is the perfect time of year to hit the trails and explore with fewer crowds. There are more challenging hikes in the Ozarks, but there are also leisurely pathways so that all skill levels can enjoy the beauty of the area. Some popular places to hike in Branson include Dogwood Canyon, Table Rock State Park, and the Ruth and Paul Henning Conservation Area. You'll love the chance to take in views of snow-covered trees and streams in the winter!
We hope you enjoy all of these fun things to do in Branson in the winter and can't wait to welcome you back to Dolly Parton's Stampede in March! In the meantime, learn more about Branson, Missouri before you visit.