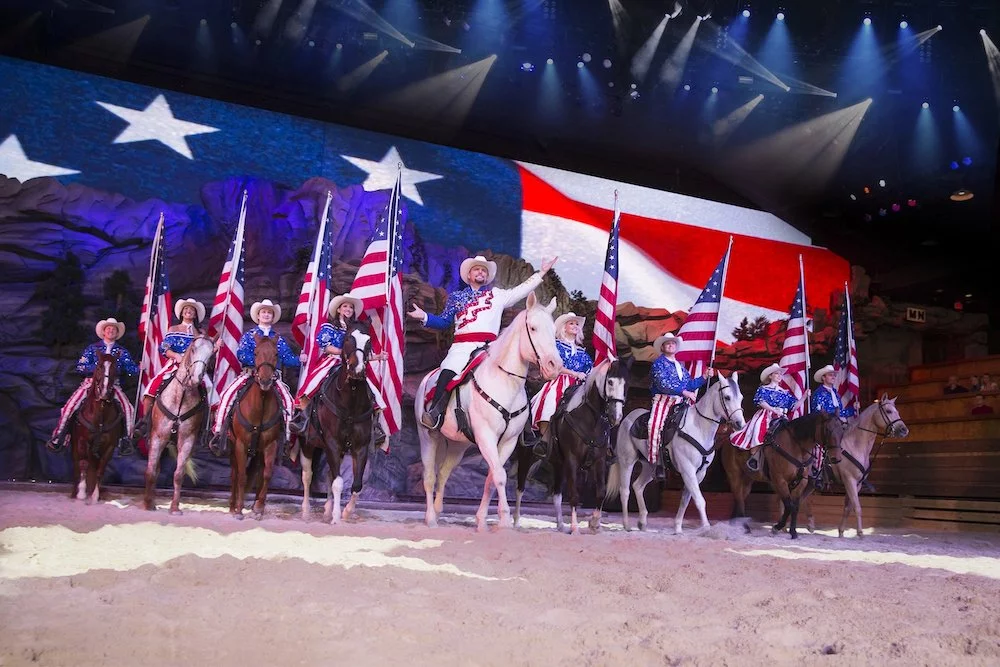 Why Our Pigeon Forge Dinner Show Is a Great Value
Instead of trying to agree upon a restaurant that everyone in your group will love while you wait in line at an attraction, why not enjoy both a delicious meal and top-notch entertainment at the same time? At Dolly Parton's Stampede, that's exactly what you'll get to do. Our Pigeon Forge dinner show combines both a meal and a show into one ticket price and is a great value for your vacation. Keep reading to find out why:
1. A Four-Course Dinner
Your ticket for Dolly Parton's Stampede includes both entertainment and a meal — but it's not just any meal! You won't get a dinner like this at any restaurant in town. We serve our guests a mouth-watering, four-course meal that is designed to satisfy all your country cravings. It reminds everyone of the holiday feasts they've shared back home. Kicking off the dinner is The Stampede's own original creamy vegetable soup with a hot homemade biscuit. Then, get ready to feast upon a tender whole rotisserie chicken, a hickory smoked barbecued pork loin, buttery corn on the cob, and an herb-basted potato. Plus, the meal wouldn't be complete with dessert! Enjoy a hot flaky apple turnover. Vegetarian and gluten-free meals are available upon request.
2. An Evening of Fun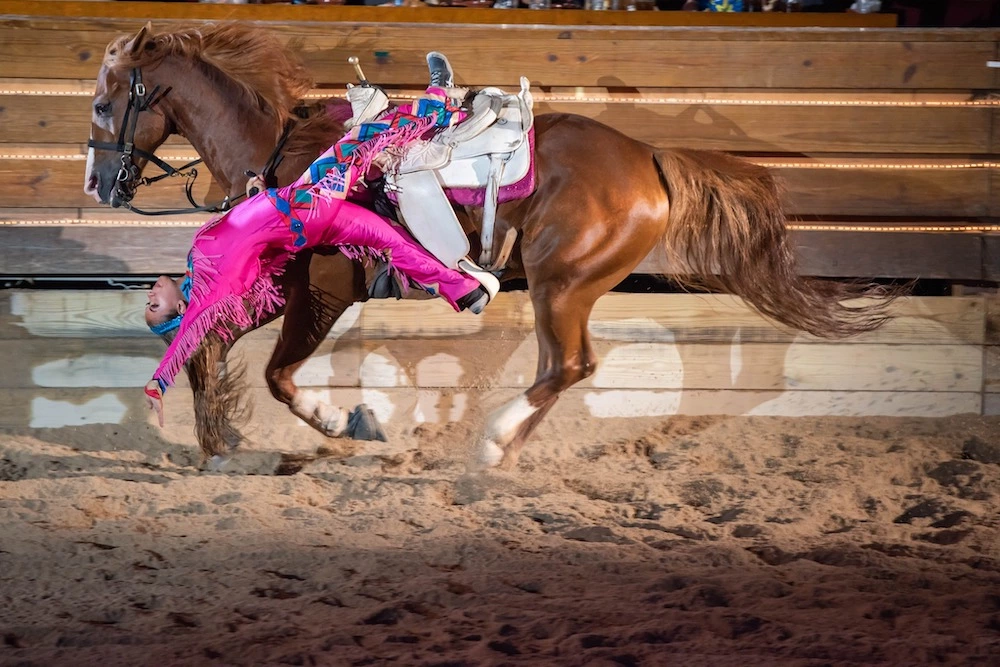 We won't leave you bored when you visit our Pigeon Forge dinner show! While you eat, your eyes will be focused on the middle of our 35,000 square foot arena, where our world-class show takes place. Our show features 32 magnificent horses and a cast of talented trick riders, aerial performances, musical productions, comedy, and more. You'll be amazed as you watch one of our trick riders lead a horse through a ring of fire, and as you witness our newest addition to the show — an incredible performance that combines aerial acrobatics and our equestrian stars.
The opportunities for fun at Dolly Parton's Stampede begin even earlier though, with the opportunity for guests to visit the Horse Walk. The Horse Walk gives visitors the chance to meet our four-legged stars before they show off their skills in our arena. You won't find this combination of food and fun anywhere else but at our Pigeon Forge attraction!
3. Great for All Ages
Another reason Dolly Parton's Stampede is a great value is because our dinner attraction is fun for all ages! You don't have to visit separate attractions for the kids and adults in your family — everyone will love the excitement an evening at our show provides. With thrilling stunts, special effects, phenomenal musical productions, comedy, and live animals, there's something for everyone at Dolly Parton's Stampede.
4. Group Discounts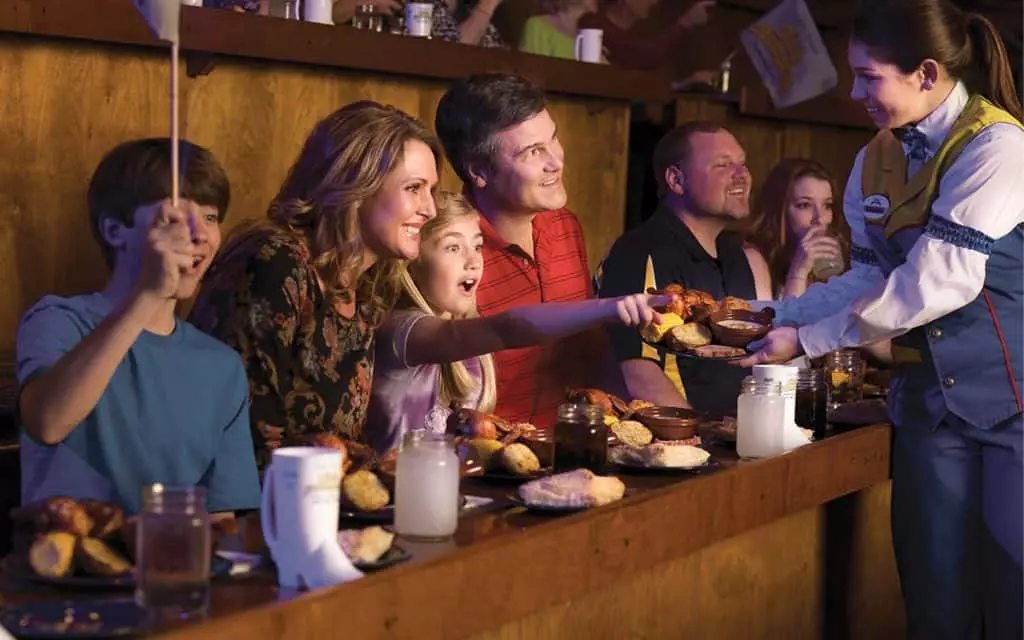 If you're visiting Pigeon Forge with a group, Dolly Parton's Stampede is an amazing value. You won't have to worry about finding an attraction everyone will enjoy or making a reservation for a large party at a restaurant, but that's not even the best part — the best part is that groups get a discount at our Pigeon Forge dinner show! Groups of 20 or more receive special group pricing to help make your visit more affordable. If you prefer an exclusive function all to yourselves, we offer dedicated shows just for your group! For more information on visiting Dolly Parton's Stampede with your group, fill out our Groups Form.
Now that you know why Dolly Parton's Stampede is a great value for your vacation, the only thing left to do is start planning your visit! Take a look at our Pigeon Forge dinner show schedule and get your tickets today.