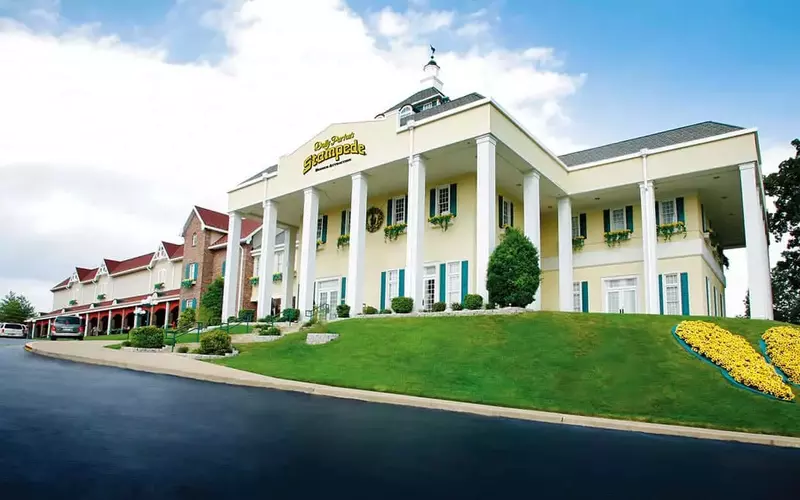 4 Reasons Our Dinner Theater in Branson, MO is Great for All Ages
Branson, Missouri is home to endless entertainment, attractions and restaurants that have made it a go-to spot for vacationers over the years! From outdoor excursions to indoor excitement, Branson is where visitors of all ages come for a good time. Top on the list of things to do is visit our dinner theater for our always entertaining show, Dolly Parton's Stampede! Here are 4 reasons why our dinner theater in Branson, MO is great for all ages:
1. Horses Galore!
Our 32 majestic horses are the stars of the show at Dolly Parton's Stampede! These horses and their talented riders compete in friendly competitions and perform stunts at high speeds, making for an entertaining performance for our guests! Spectacular special effects and stellar music productions combine to enhance the show as horses and riders show off their many talents. Horses aren't the only animal performers in our show. Our animal performers include buffaloes, chickens and longhorns, while a portion of our show includes a cute yet funny pig race!
2. Become Part of the Show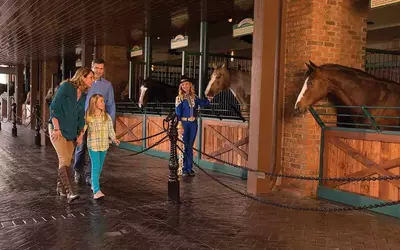 3. A Southern Feast
When you attend our dinner theater in Branson, MO, you're in for a good time and a full stomach! Dolly Parton's Stampede comes complete with a mouth-watering four-course feast! We also serve gluten-free and vegetarian meals upon request. Our four-course menu includes the Stampede's Original Creamy Vegetable Soup, a Scrumptious Homemade Biscuit, a Mouth-Watering Tender Whole Rotisserie Chicken, Delicious Hickory Smoked Barbecued Pork Loin, Buttery Corn of the Cob, a Tasty Herb Basted Potato, The Stampede's Very Own Specialty Dessert and unlimited Coca-Cola, tea or coffee.
4. Comedic and Musical Elements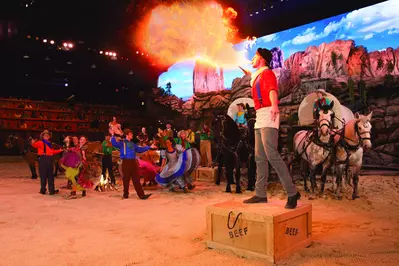 Now that you know what makes our dinner theater in Branson, MO great for all ages, we hope you're ready to visit us! Secure your tickets to Dolly Parton's Stampede and start planning your vacation today!