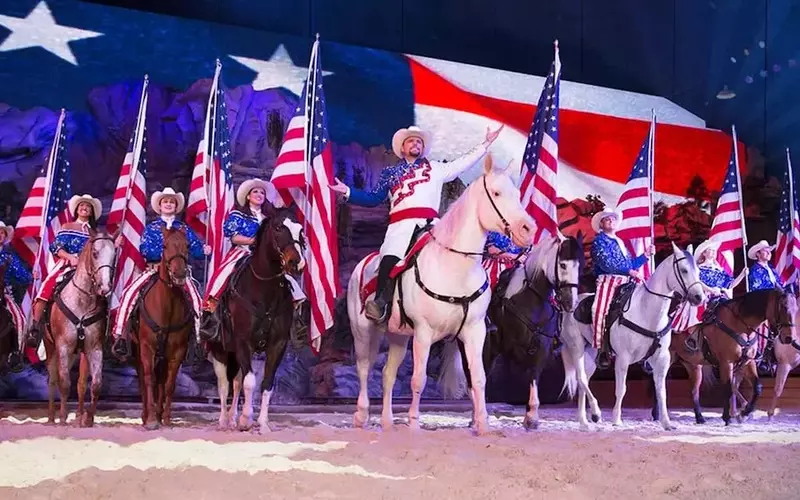 Stampede Helps Welcome Sgt. Bryan Samsel Home
Soldier Surprises Wife & Kids At Dolly Parton's Stampede
When Sergeant Bryan Samsel learned his deployment to the Middle East was ending a little early, he knew there was only one place special enough to surprise his wife and kids. For the Samsel family, Dolly's Stampede in Branson has special memories and treasured traditions. In an interview with KY3, Sergent Bryan Samsel said,
"My family loves this show. The last big event that we had as a family was [at Dolly Parton's Stampede] when my dad was alive."
During his year-long deployment, Samsel has watched his daughter Addison grow in photos as well as his four-year-old son Axton. The father of two said he "wanted to do something special" for his wife. He was candid about how he thought she might react to the surprise reunion and learning that he had, in reality, been home for about a week planning the surprise. He said,
"I'm not 100 percent sure [how she'll react]," he admitted. "I expect her probably to cry, maybe beat me up."
His wife ended up doing a bit of both in the sweet moment captured on camera. Samsel was also reunited with his two children who were jumping for joy when they saw their dad. Dolly's Stampede GM, Bryan Cossiboom said,
"We are so very honored to be a part of Sgt. Bryan Samsel's homecoming! His family has many memories here and we were so happy to be a part of this very special day. On behalf of everyone at Dolly's Stampede, we thank Sgt. Samsel and his family for their service and sacrifice."